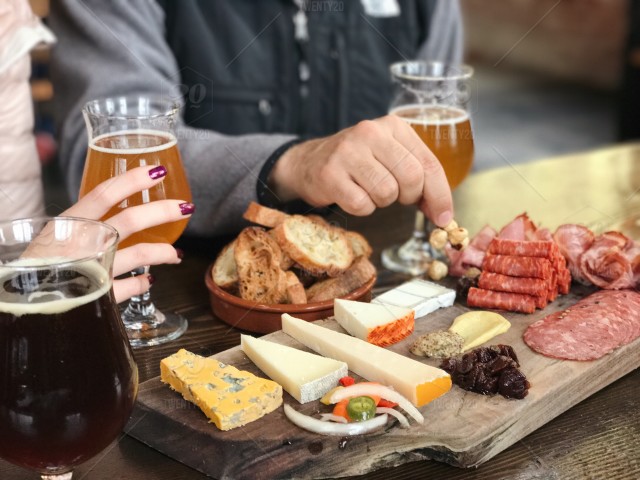 There's nothing that beats Sundays in the fall. I'm absolutely in love with cozy mornings spent inside with a hot cup of coffee, crisp fresh air, and watching football with hubby and friends during the afternoon.
While I love getting together with my besties for Game Day, I don't love that your typical tailgating snacks are filled with sketchy ingredients, and typically loaded with gluten and dairy (two oh-so-dreamy things I can't have). The thing is I love the taste of Game Day comfort foods, so I often try to healthy up my favorite recipes using clean ingredients made from real, whole foods to get my fix.
This Spinach & Artichoke dip is one of my creations, and I gotta say it's been a hit! Made with just a few simple ingredients, this app has all the warm gooey flavors you know and love without processed ingredients, gluten or dairy. Plus, it's 100% vegan! Win, win, win. Grab a bag of your fave tortilla chips or sliced veggies, and dip away as you cheer on your team!
Vegan Spinach & Artichoke Dip 
1 bag frozen artichoke hearts (thawed & drained)
1/2 bag frozen spinach (thawed & drained)
1 container Kite Hill Chive Cream Cheese Style Spread
2 cloves garlic
2 TB nutritional yeast (plus more for topping)
juice of 1/2 lemon
salt & pepper to taste
fresh chives, optional
Preheat oven to 350. In a food processor or high-speed blender, combine all of your ingredients and pulse until blended with some texture. Do not puree! Bake on for 20-30 minutes, or until crispy on top and warm in the middle. Top with a dusting of nutritional yeast and fresh chives. Serve with tortilla chips and sliced veggies.