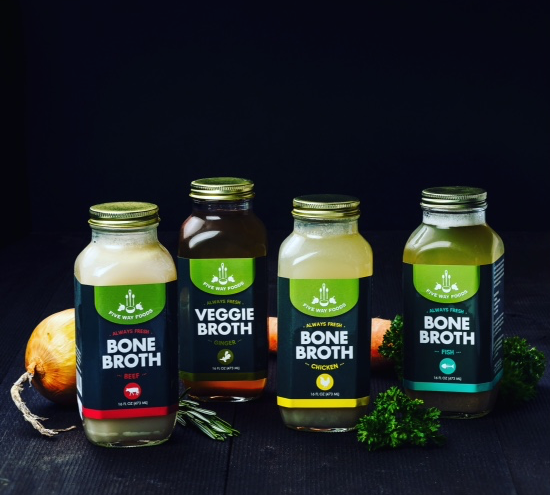 If you know me well, you know I'm a big fan of bone broth. Any given day, you can find me either talking about it, drinking it or writing about it. In fact, I actually dedicated a whole post confessing my love for Five Way Foods bone broth over here.
While I covered the health benefits of bone broth in my previous post, today I wanted to talk about my favorite ways to consume and cook with bone broth!
First things first, you need to find a bone broth you absolutely love. While health perks matter, it also has to taste good! Be weary of shelf-stable broth, which often has additives and isn't truly bone broth. Instead opt for a broth that either comes refrigerated or frozen, keeping the good stuff in tact.
Five Way Foods Bone Broth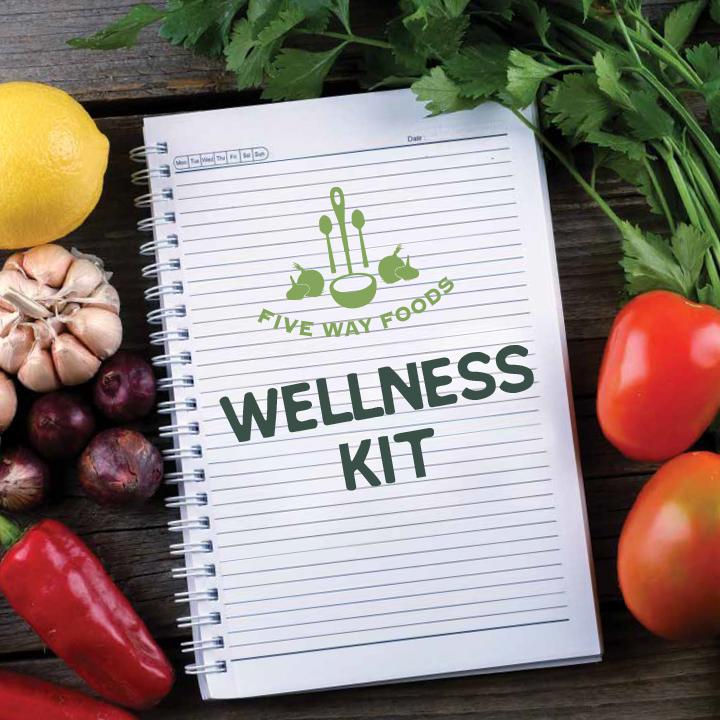 My all-time personal favorite is Five Way Foods, a local Boston company that sources their ingredients locally without any preservatives. Their broth is simmered for hours, extracting all the good-for-you vitamins, minerals and proteins i.e. the good stuff I was talking about. It comes in four delicious flavors — beef, chicken, fish and vegetable — stored in glass bottles instead of icky plastic.
I'm super excited that Five Way Foods is now available in many local shops like Cambridge Naturals, Wilson Farm and several Whole Foods. (Use their store locater to find broth near you!)
For added convenience, they just launched a new program where they can ship the broths directly to your home no matter where you live, including their brand-new broth kits like this Wellness Kit (with 4 broths plus a Nutritional guide).
Want to try Five Way Foods for yourself? For limited time, you can get 15% off your order with code 15OFF
How to Add Bone Broth Into Your Diet
Once you found a bone broth brand you're in love with, it's now time to start adding it into your daily life! Here are some of my favorite ways to enjoy this gut-healthy product:
1. Sip it in a mug
One of my all-time favorite ways to enjoy bone broth is simply sipping it out of my favorite mug. I love having a cup before a meal to help improve digestion and warm my body.
2. Use it for soup stock
When your soup recipe calls for stock of a bouillon cube, replace with mineral-rich bone broth instead to give it a nice savory flavor!
3. Make gluten free stuffing
With the holiday season around the corner, try your hand at homemade stuffing! For a gluten free take on this holiday favorite, toast a loaf of cubed gluten free bread in the oven until well toasted.
Cook up about 3-4 links gluten free sweet Italian sausage (casings removed), and set aside. Then in a frying pan, cook about 2 cups chopped celery, 2 cups diced onion and 3-4 cloves garlic in extra virgin olive oil until lightly browned. Mix cubed bread with the onion mixture and sausage, then pour in 2 cups of chicken or beef bone broth (a bottle of Five Way Foods). Mix in salt, pepper, fresh parsley and sage, and then bake on 350 for 45-60 minutes until golden brown.
4. Sautee your veggies with it
I love sauteeing my veggies with bone broth to add a super rich, delicious flavor! My favorite is rainbow Swiss chard with coconut oil, garlic, lemon juice, salt, pepper and chicken or beef bone broth. When making dishes with zoodles, I also like to add a little broth to create a thin but flavorful sauce.
5. Freeze + Add to Smoothies
On days when you're on the go, pop an ice cube of frozen bone broth into your smoothies for an added gut-healthy, immune boost!
Have you tried bone broth? What are your favorite ways to enjoy it?