Happy 2018, friends! I've been hanging low these past two weeks in hibernation mode, as my focus this month is slowing down, meditation and nourishment. As someone who likes to get sh*t done, it's been a valuable lesson in patience and listening to my body.
As you approach the New Year, I encourage you to take a step back and think about how it is you want to feel. Say goodbye to New Year's resolutions, and get real with what it is you truly want to manifest for yourself this year. How do you want to show up in the world? How do you want to express yourself creatively? What kind of people do you want to connect with? After all, your vibe attracts your tribe.
Speaking of tribe, I love surrounding myself with soulful woman who aren't afraid to show up in the world as they are! I'm overjoyed to feature the lovely Holly Bellebuono for this week's Healthy Chicks in the Community, a weekly series highlighting rockstar woman doing their thang in the wellness world.
I especially adore Holly's concept of "womanifesting" your business, that is thinking about how we women unleash our creativity and support one another in making it happen. Get to know Holly for yourself, and be sure to check out her upcoming Entrepreneur Seminar and Retreat this May at Hilton Head Island!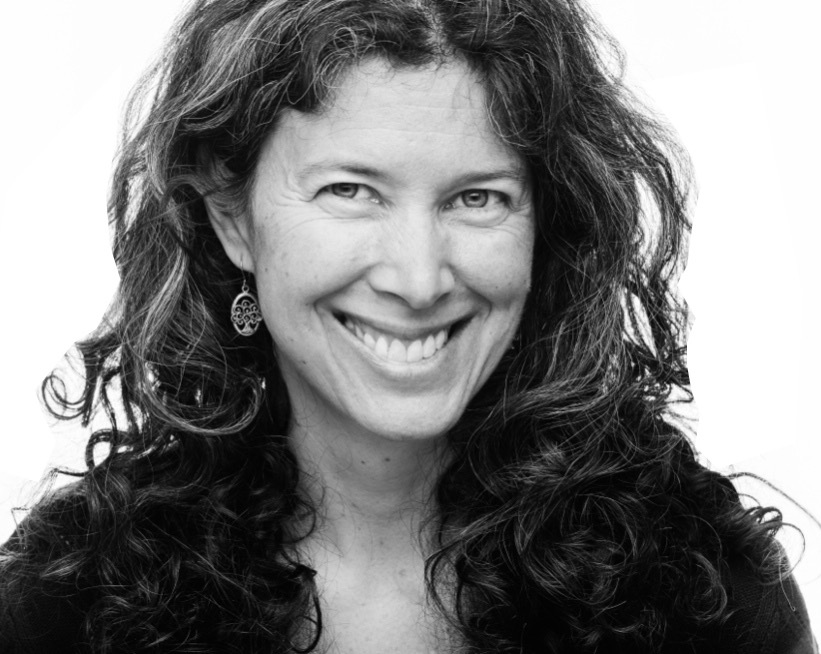 NAME: Holly Bellebuono
DESCRIBE YOUR BUSINESS/LINE OF WORK: Herbalist, teacher, writer, speaker
WHERE YOU LIVE: Martha's Vineyard
HOW YOU SERVE THE COMMUNITY THROUGH YOUR WORK: I teach herbal medicine, natural health, women's empowerment, and entrepreneur strategies.
NUMBER ONE PASSION OUTSIDE THE JOB: My kids
ONE PIECE OF ADVICE YOU'D TELL YOUR CHILDHOOD SELF: Speak up for yourself — loudly and without hesitation
FOODS THAT MAKE YOU FEEL ALIVE & BRING THE MOST JOY: Hot chocolate with oat milk, and chocolate ice cream
SONG THAT MOVES YOU: Anything by Elton John
THREE FAB THINGS ABOUT YOU: I'm trying to open up my artistic side that's been dormant for a while (painting, crafting, piano, etc.); I'm a good listener; I can concentrate on something important with three cats and a dog on my lap or nuzzling me.
FAVORITE BODY PART & WHY: My hair; it's unpredictable
I GET MY INSPIRATION FROM: Mother Nature
EXERCISE THAT MAKES YOU SHINE: Walking in the woods
SOMETHING IN YOUR "WELLNESS TOOLBOX" YOU CAN'T LIVE WITHOUT: Face cream at night
GREATEST ACCOMPLISHMENT: I'm a good mom.
FEMALE LEADER(S) YOU LOOK UP TO: Betty White, Tieraona Low Dog, Sandra Bullock
IF YOU COULD PICK ONE PERSON TO HAVE DINNER WITH, WHO WOULD IT BE & WHAT WOULD YOU MAKE THEM: My future self, and/or my future grandchildren and great-grandchildren, to ask them how I did, how we did as a culture, what we should have done differently, and I would make them chicken soup.
GO-TO MANTRA OR INSPIRATIONAL QUOTE: "This too shall pass."
MESSAGE YOU'D LIKE TO SHARE WITH OTHER HEALTHY CHICKS: I'm hosting a fantastic Entrepreneur Seminar and Retreat this May 2018 at Hilton Head Island, a perfect opportunity to improve and/or create your special product or service. This business retreat is unlike any other "business" seminar you've ever been to; I call it "womanifesting" your business and it is how we women unleash our creativity, open our minds, and support each other in boosting our ideas and putting wings under our plans. Space is limited and you can register early here!