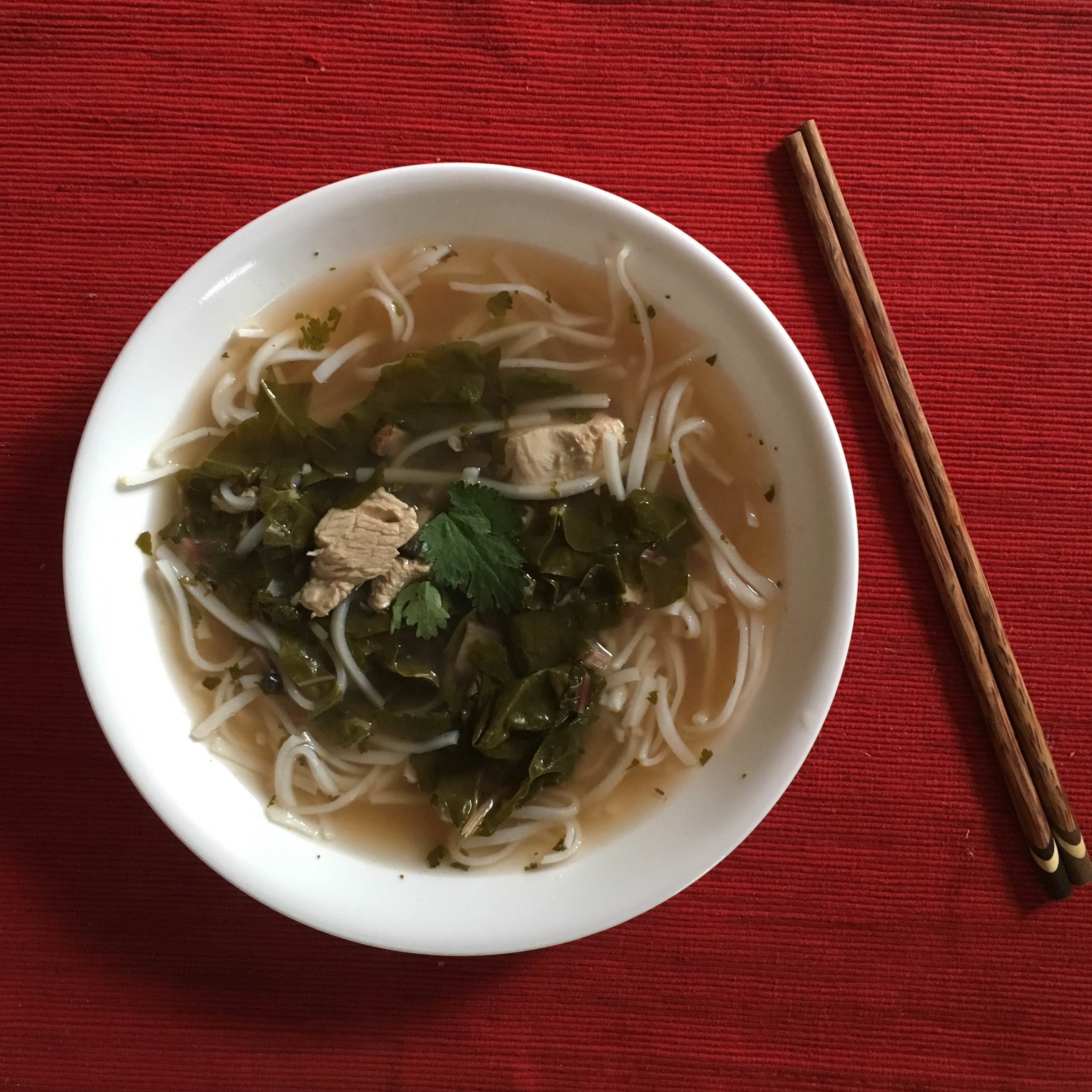 OK, don't get mad at me but I've been ready for fall for like a month now.
While everyone else is soaking up the last bit of summer, I'm over here scooping up pumpkins and playing around with hearty, autumn recipes in the kitchen.
And now that the first day of fall is officially tomorrow, I think that lets me get away with sharing this super cozy, Thai soup recipe. My husband and I absolutely love this chicken soup from our local Thai restaurant, but unfortunately they're not 100% clear on the ingredients and the jury is still out on whether it's really gluten free or not. Unfortunately, that means I have to avoid it to be safe.
On a cooler, rainy night this week, I was craving Thai food in a big way. That's when I got the genius idea of attempting to make it myself. And that I did!
This Thai Chicken Noodle Soup is perfect for cozy fall evenings, or when you sense a bit of a cold coming on. It's super simple to make, flavorful and packed with healing, heart-warming ingredients good for the bod and soul.
I hope you enjoy it as much as … Read More!