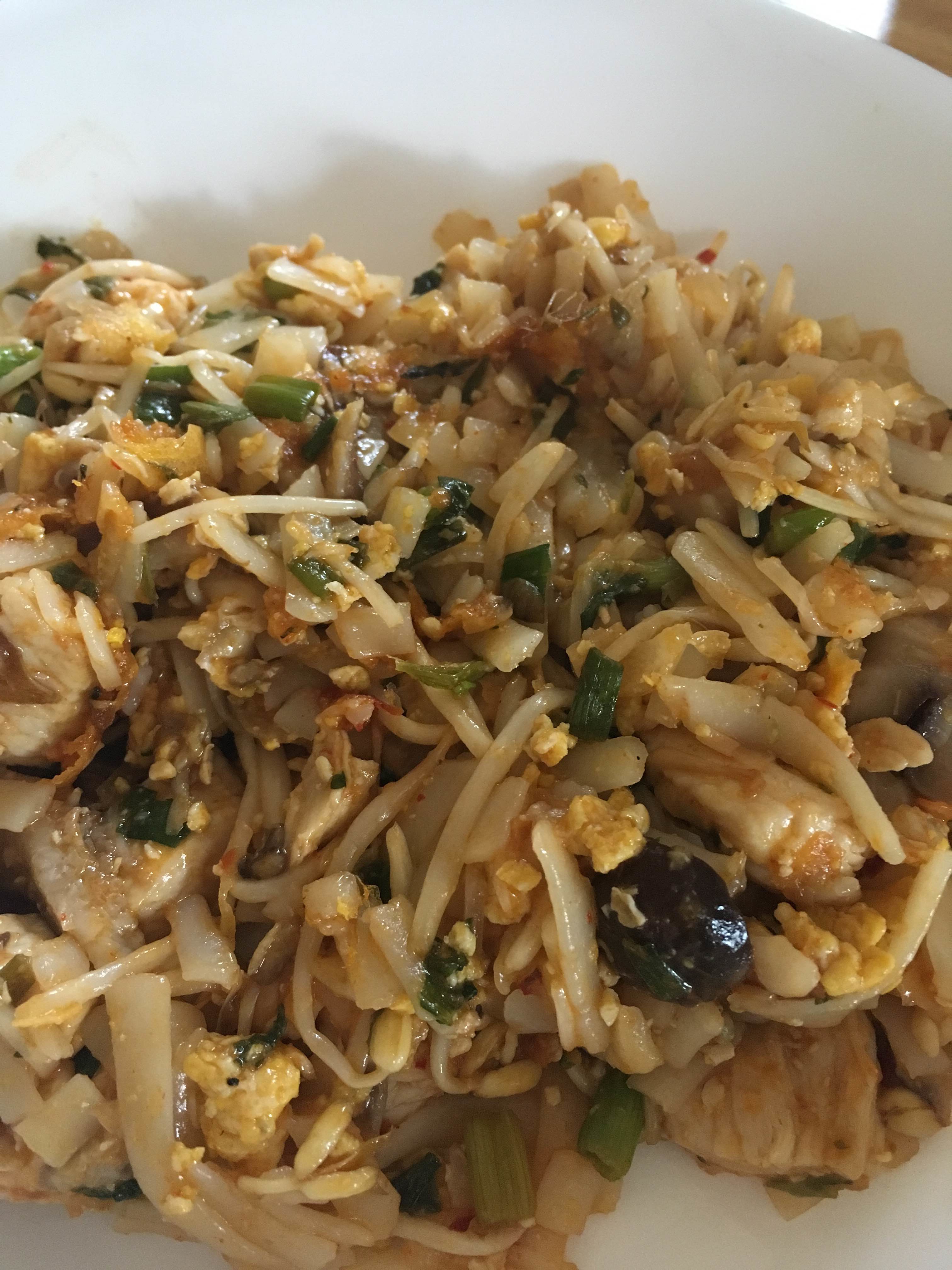 Cold weather calls for cozy meals on the regular. Hubby and I have been enjoying lots of scratch-made recipes at home lately — from casseroles to soups. This easy 20-minute Chicken Pad Thai is perfect for evenings you're craving authentic Thai food, but it's too cold to leave the house.
Bust out those chopsticks and enjoy!
20-Minute Gluten Free Chicken Pad Thai
Ingredients:
1 box Thai rice noodles (I'm loving Lotus Foods from Thrive Market)
1 lb. boneless skinless chicken breast, cut in small chunks
1 package bean sprouts (may substitute shredded carrots)
1 package sliced shiitake mushrooms
3 TB fish sauce
2 TB red curry paste
1 TB coconut sugar
2 TB sweet chili sauce
1 bunch scallions
3 cloves garlic
2 farm-fresh eggs
large handful cilantro, chopped
juice of 1 lime
1/2 c. chopped peanuts (I use Raw Amazon Jungle Peanuts from Organic Living Superfoods)
coconut oil
Note: You'll save lots of time if you prep all of your ingredients ahead of time, like chopping veggies and herbs, and preparing chicken! 
In small pot on low heat, mix together fish sauce, sugar, curry paste and chili sauce. Adjust taste as needed, and set aside.
In a separate
…
Read More!