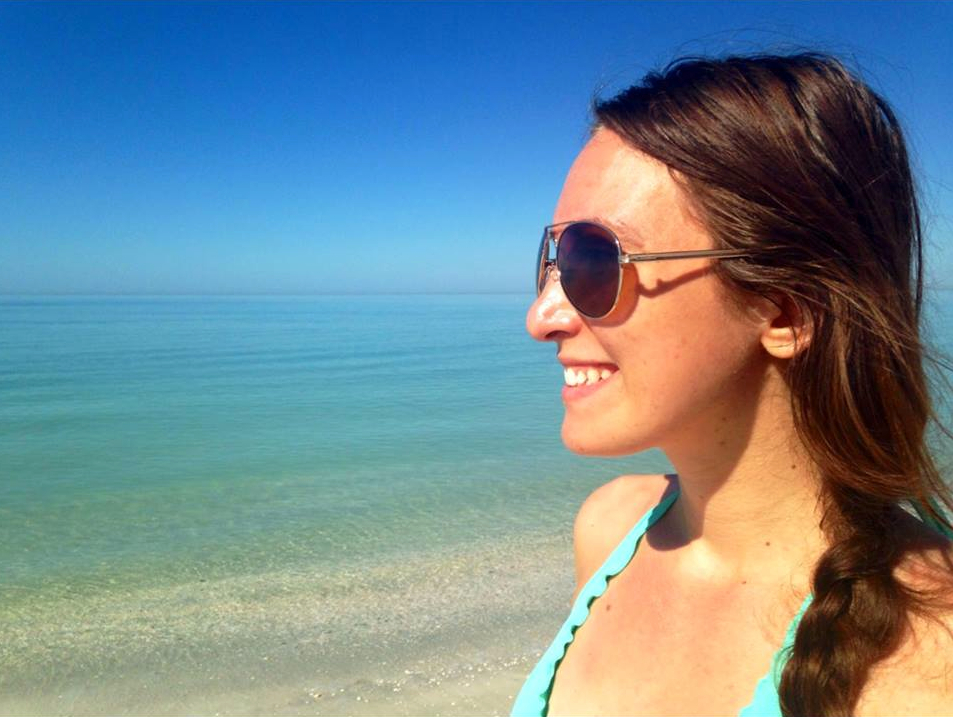 I empower women in their 20′s to quit obsessing about food and comparing themselves to others so they can feel confident + beautiful in their bodies without ever counting a calorie or going on another diet again.
Why? Because I've been there and know what its like to hate your body, stress over the scale and constantly feeling not good enough.
Living a guiltless, diet-free life is in the cards for you. You just need to see things a bit differently…
Is it time to finally show your body some real love (from the inside & out?)  Schedule your FREE "Body Love" Breakthrough Session to get started today!
FOOD STRESS TO SUCCESS
28-Day Jumpstart
This jumpstart program will help you clean out all the junk, diet-foods & microwavable meals and replace them with nourishing, tasty simple eats that are best for your unique body type! We'll also dig a little deeper into your food fears & stresses so you can begin to listen to your body's cues for what it's really craving. Leave the stress & confusion behind and finally become confident about your food choices in less than a month!
This program is the right fit for you if….
Food completely, 100% overwhelms you, gives you anxiety & makes your head spin
You wish meal-planning and shopping for food could be easy and fun for you
Your kitchen cabinets are stocked with diet-foods, microwavable meals, and canned vegetables that aren't satisfying or serving you
You constantly battle between restrictive dieting & out-of-control binge eating
You envy your friends who seem to "have it all together" with their diets
Pre-packaged meals & 100 Calorie Packs are your jam
You're long for that extra support when it comes to what's right for your body
Your cravings are out of control
You tell yourself that eating healthy "can't" be easy or it never will be easy for you
Going out to dinner scares the crap out of you & you beat yourself up for over-indulging
You want to start making simple, healthy changes NOW!
You dream of the day eating can be enjoyable & stress free again (like when you were a little kid)
What Do I Get?
One 60-minute Jumpstart Coaching Session to discuss what you're currently eating, what's holding you back & what you can do ASAP to get quick & easy results!
Weekly 30-minute follow up sessions (3 total) to check in & hold you accountable for your goals
Unlimited email support for burning questions, insights & advice

Personalized recommendations sent directly to your inbox after each coaching session

A Signature Program Guide packed with juicy handouts & exercises (including "The Fabulous 5″ Foods to Stock Your Fridge With NOW, Guilt-Free Snacking Based On Your Cravings, Food Journaling Tips, Blank Menu Planning Worksheets, Healthy Chick's Top 10 Dining Out Guidelines & more!)

Simple, easy-to-prepare meal ideas that focus on real, clean foods (because, let's face it we just don't have the time to desire to concoct gourmet meals every day)

Exclusive online access to all my favorite zesty recipes
Bonuses:
BONUS #1: One extra 15-minute "Rescue Me!" coaching calls if you need it (I'm here for you!)
BONUS #2: Surprise goodie upon completion of program for celebration of continued success
DITCH DIETING, FALL IN LOVE WITH YOURSELF
90-Day Mind/Body Transformation
Do you wish you you could have your very own trust-worthy, judgement-free gal pal in your head especially during your weakest times (like when the cookie jar starts talking to you late-night and the binge eating begins or when you're having a super "Fat Day")? Now's your chance! This journey through self-discovery will get you from feeling fat & ashamed of your body to sexy and confident in just 90 days (without dieting). This program is not for the faint of heart as we'll dig deep into all the "baggage" that's holding you back to unleash your inner goddess. It's time to set yourself free and become the shining star you've always knew you could be! Are you ready to take the leap?
This program is the right fit for you if…
You truly want real, serious long-lasting results & are ready to break through all the BS once and for all!
You constantly tell yourself your fat, ugly and not skinny enough
You believe losing weight would be the answer to all your problems
You're lacking confidence when it comes to living a "healthy" lifestyle, in turn leaving you feeling guilty, stressed, confused and alone.
You let the scale make or break your day, and feel like food controls you
You HATE your thighs/boobs/butt/tummy (fill in the blank) with a passion
You often compare your body to your best friends, co-workers, sorority sisters, etc.
You've tried every diet in the book and NONE seem to be working. (Oh trust me, I've been there!)
You frequently tell yourself, "I am not good enough" or "If only I was skinny, I could…."
You keep a smile on your face even though on the inside you're beating yourself up
You put food into two categories: "good" and "bad"
You often feel guilty after enjoying a night out with your friends (ahem, Mexican night ring a bell?)
Your pantry is stocked with diet-everything
You crave feeling happy, beautiful & YOURSELF again!
Your program includes:
Healthy Chicks Exclusive Lifestyle Analysis that'll dig deep into your issues around food, dieting and body image as well as tackle your weaknesses and goals for your health (Includes 60 minute phone consultation that goes over everything you need to get started with your program)
Bi-weekly 45-minute "Get Real" phone calls (5 total + 60 minute Lifestyle Analysis) Think: all the things you wish you could talk to your girlfriends about but they'd look at you like you have three heads. It's a judgement-free zone here! I'll also guide you along with inspiring hot insights & relevant exercises each week!

Done-For-You Program Guide packed with juicy handouts & exercises (including everything that comes with the 28-Day Jumpstart plus "12 Healthy Guidelines to Live By For Life," Nourishment Menu Planning, Self-Care 411, The Must-See Circle of Life exercise & more!)

Personalized recommendations sent directly to your inbox after each coaching session

Exclusive online access to all my favorite zesty recipes!

Unlimited

"mid-day crisis" emails with rapid response  (i.e. "I just finished an entire box of mac 'n' cheese and am now about to wash down the guilt with leftover fudge brownies."; "I'm at the grocery store about to have a panic attack in the cereal aisle. Low fat, reduced cal, sugar free,  whole grain?"; "I'm STRESSED!!! DHDGYMKIS!!"…you get the picture…)

100% support from mwua aka your very own Real Live Siri (with health-boosting superhuman powers) to be there for you in thick and thin – literally
BONUSES:
BONUS #1: A Nourish Your Body & Mind Welcome Package Stuffed with some of my fave self-care goodies (including a pretty little food/mood journal to get real about your relationship with food)
BONUS #2: Surprise graduation goodie upon program completion!
BONUS #3: Two extra 15-minute "Rescue Me!" coaching calls if you need them (I'm here for you!)
Schedule Your FREE "Body Love" Breakthrough Session To Learn More
Powered by

EMF
Forms Online