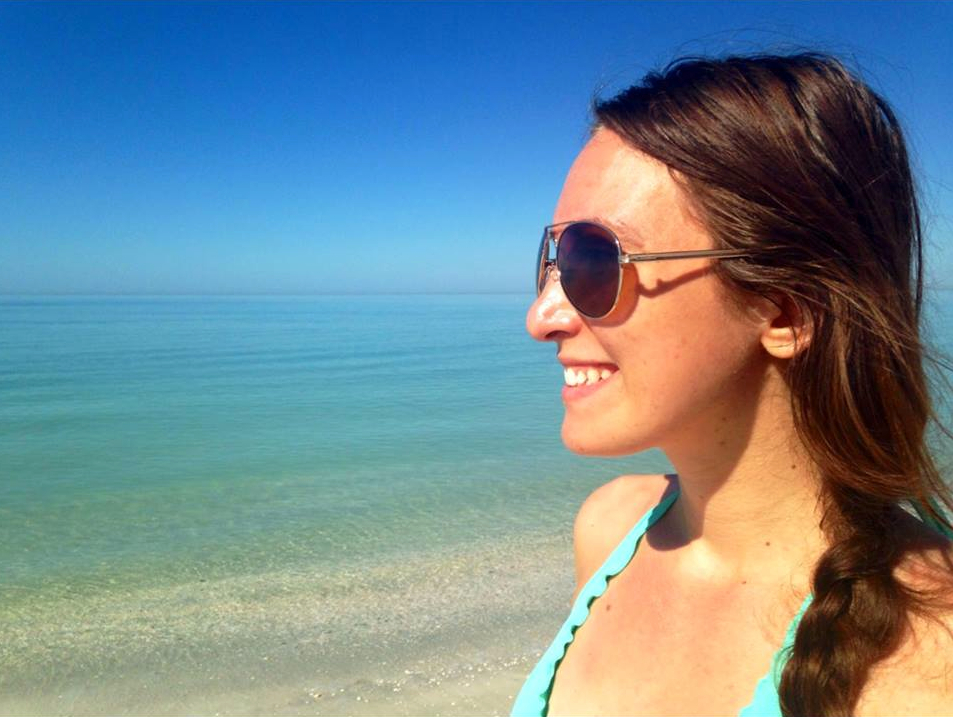 I show women how to nourish their mind, body + soul so they can ditch the dieting and depriving… and start LIVING a life full of love + pure bliss.
Why?
Because I've been there, and know what its like to hate your body, stress over the scale and constantly feel not good enough. It isn't fun.
I can relate to the pain of losing your glow, and not feeling like yourself…even though you can't really pinpoint what went wrong in the first place. I know what it's like to want more out of life.
Are you feeling deprived? Passion-less? Hungry? Straight up exhausted? Burnt out? Empty?
Living a guiltless, abundant, diet-free, vivacious life is in the cards for you. You just need to see things a bit differently…
Are you ready to live more? It's time to finally show yourself some real love (from the inside & out!)
Schedule your FREE "Get Your Glow Back" Breakthrough Session to get started today! In the meantime, check out current program offerings below.
21-Day Beach Confidence e-program
The 21-Day Beach Confidence Program begins Monday 6/29 (right  before the 4th and my birthday!), and runs for 3 weeks ending on Sunday 7/19. We'll work together (along with other beach-ready babes) to embrace summer with joy + zest, and show deprivation and self-loathing who's is boss. Let's do this!
What's included:
21 inspirational lessons sent straight to your inbox each morning to start your day on the right foot. When you put in the work, this is where the transformation happens!
Welcome program guide packed with guidelines, a few of my favorite nourishing summer recipes, and an HC approved beach-ready grocery list (note: no foods are off limits during this program…more on that later!)
Daily journaling exercises + positive mantras to dig deep and create a true shift in mindset
Access to private Facebook group to discuss that day's challenge, share successes + struggles, and stay motivated with other beach-ready babes!  (I'll also be monitoring, answering questions + keep the momentum going!)
Sweet lil welcome goodies sent straight to your mailbox from yours truly
Bonus #1: Free 60-minute kick-off "beach party" conference call held on the evening of Monday 6/29 where I share my story, review the program, and answer any burning questions (everything is fair game!)
Bonus #2: Post-challenge private 30 minute coaching call to celebrate growth, work through any obstacles + discuss next steps
Life Lessons We'll Cover:
How + why you should listen to your cravings (and what they say about you and your body)
How to overcome negative self-talk
Saying goodbye to the scale for good
Listening to your body with ease
Dealing with guilt + summer BBQs
How to smack fat days in the ass
How your body hangups + the scale are holding you back and what to do about it
Celebrating summer with pleasure + zest!
Taking care + loving up the bod you were given
+ so, so much more!
Your Investment: $67.00
Sign Up Now
Ready to say ta-ta to deprivation + body hate, and embrace body confidence + self-love this summer? Registration begins today, and the deadline to sign up is Sunday, 6/28 at 7:00pm.
Step 1: Sign up here to secure your spot in the 21-Day Beach Confidence Program!
Step 2: Make your payment of $67 via Paypal by Sunday 6/28 to complete your registration (or click the "Buy Now" button below).