There's nothing I love more than empowering women to feel their best selves & rock their confidence. Throw some obstacles, mud, and good ol' fashioned fun into the mix and you've got me interested! That's exactly what Mudderella, a women's only mud run and obstacle course, aims to do. Designed exclusively by women and for women, Mudderella is all about celebrating strength and challenging yourself, all while having a blast with your gal pals.
I'm super excited to feature their Director of Brand & Performance, Zoe Schwartz, on the blog today. She's pretty bad-ass.
P.S. I'm giving away two free entries to Mudderella's New England event on July 30 (it's up in Epping, NH). Just leave a comment below on what owning your strength means to you. Bonus points for tweeting about this post tagging @healthy_chicks and #Mudderella
Alright, I'll let Zoe take it away!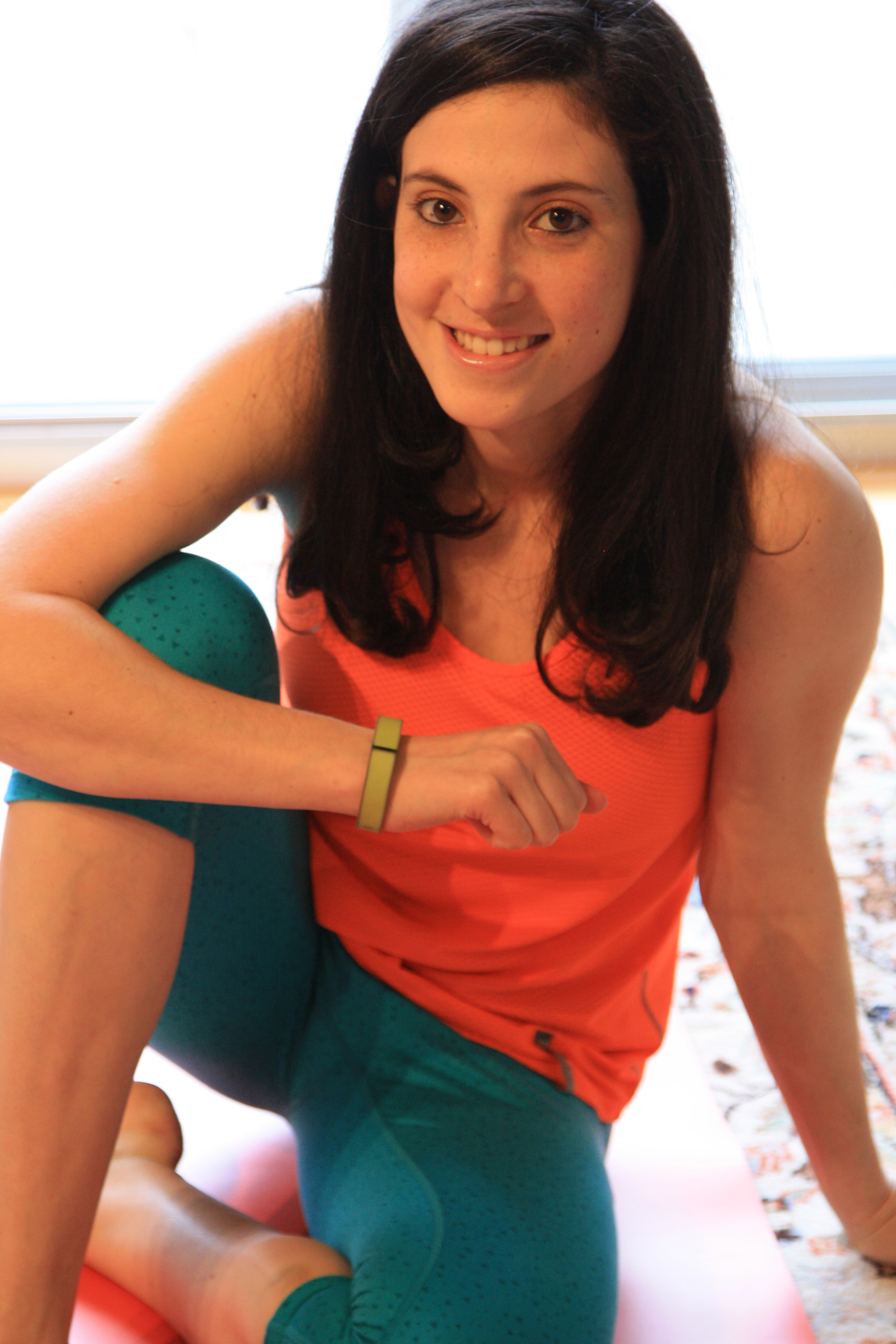 NAME/AGE: Zoe Schwartz, Age 30
BLOG/WEB/TWITTER: Zoe's Instagram // Mudderella.com
CURRENT CITY: Brooklyn, NY
PHOTO TAKEN: Taken in 2015
WHAT YOU DO FOR WORK: Director of Brand & Performance, Mudderella
NUMBER ONE PASSION: Fitness
I FEEL MY HEALTHIEST SELF WHEN I AM: Carving out dedicated time to be active, either lifting weights at the gym or going for a run, or trying a yoga class with friends.
TOP THREE KITCHEN STAPLES: Fresh green vegetables, Eggs, Grilled chicken
NUMBER ONE GUILTY PLEASURE: Watching the TV show "Empire"
THREE FAB THINGS ABOUT YOU:
(1) I'm an ACE Certified Personal Trainer and have always been passionate about helping people discover the best version of themselves through fitness and wellness.
(2) I recognize that I am lucky to work with incredibly passionate, talented people at TMHQ who work together to create a life-changing experience for our Mudderellas and Tough Mudder customers. I love to build something great and to grow through overcoming obstacles.
(3) I have done three Mudderella and three Tough Mudder events since joining the company in March 2015.
EXERCISE THAT MAKES YOU SHINE: Push ups
FAVORITE COMFORT FOOD: Dark chocolate. Does daily food count as comfort food?
MESSAGE YOU'D LIKE TO SHARE WITH OTHER HEALTHY CHICKS: I love Mudderella because it makes you feel accomplished and strong while being surrounded by other inspirational women who help you achieve it. Anyone can participate in the event so long as you're willing to get muddy, push yourself and your team outside of your comfort zone and own your strong. The obstacles and experience are really the best in class. And Mudderella is a great way to celebrate our strengths as women.
You're in for a lucky treat! I'm giving away two free entries to Mudderella New England event on July 30 (it's up in Epping, NH). Just leave a comment below on what owning your strength means to you. Bonus points for tweeting about this post tagging @healthy_chicks and #Mudderella – just leave an extra comment below

xoxo,
Rachel