Happy Friday, ladies! I'm off to a great start to the weekend. I already got a bunch of Christmas shopping done this morning, went into Target for one thing and left with a million things (including this new hat!), and am now listening to Christmas music on Spotify.
Speaking of Christmas, be sure to check out my Holiday Gift Guide I put together if you haven't already. It's got some fabulous finds for anyone one your list, including a special holiday trio when you purchase one of my "Spark Your Bliss" decks.
Alright, it's now time for this week's feature on Healthy Chicks in the Community, a weekly series highlighting badass women in the community doing their thang. I'm excited to introduce you to Angelina, a lovely lady I met at a Holiday Fair last month. She had the coolest handmade gifts — from gorgeous rugs to adorable veggie magnets — and I just had to share it with you. Without further adieu, I'll let Angelina take it from here!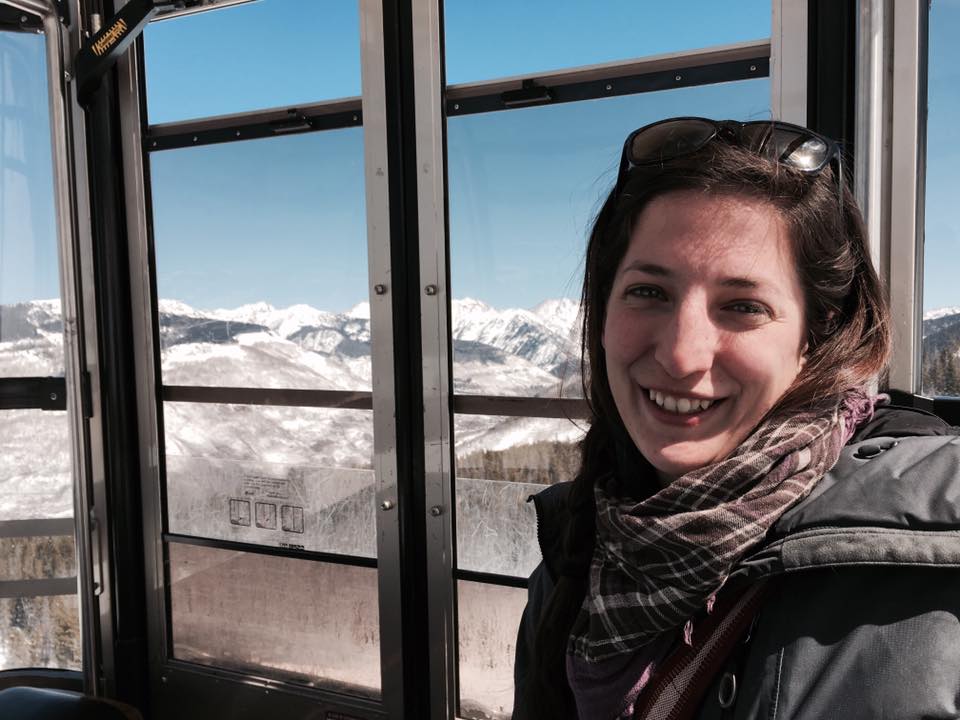 NAME/AGE: Angelina Donnelly / 27
TWITTER: @DirtyCarrotsCo
CURRENT CITY: Easton, MA
PHOTO TAKEN: Last winter visiting my sister in Vail, CO
WHAT YOU DO FOR WORK: The past few years I have been working on a organic vegetable farm. And boy did i fall in love with farming from day one! I spent time in the farmstand, in the field, and at farmers markets. I would have to say my favorite thing about farming, is that I grew to love all weather. A crisp fall morning , a hot summer day, rain and snow. I grew toappreciate their pros more than their cons.
NUMBER ONE PASSION: I love creating objects. I studied ceramics in college and there I realized how much satisfaction I got out of turning a lump of clay into to something beautiful and functional. And I now with Dirty Carrots Co. I am able to continue that.
I FEEL MY HEALTHIEST SELF WHEN I AM: When I am around my friends and family!  Everyone has busy lives and spending time, making a wholesome meal with friends and family, is great way to stay motivated and positive!
TOP THREE KITCHEN STAPLES: Cast Iron Pan, veggies, especially ones that are great to snack on raw, and peanut butter!
FAVORITE COMFORT FOOD: Mashed Potatoes
SONG THAT MOVES YOU: Van Morrison – Days like this, always put me in a good mood
THREE FAB THINGS ABOUT YOU: My husband and I throw a killer dinner party!, I take pride in my work whether its my day job or my passion, and I think I'm a pretty go with the flow type of gal.
FAVORITE BODY PART: My hands, they have treated me well!
EXERCISE THAT MAKES YOU SHINE: I really enjoy hiking, for me its one of those things that can always turn a day around!
MESSAGE YOU'D LIKE TO SHARE WITH OTHER HEALTHY CHICKS: Step out of your Comfort Zone.
Big shout out to Angelina for taking part in this week's Healthy Chicks in the Community series! If you'd like to nominate a friend or yourself, just shoot me an email at rachelAThealthy-chicksDOTcom
xoxo,
Rachel