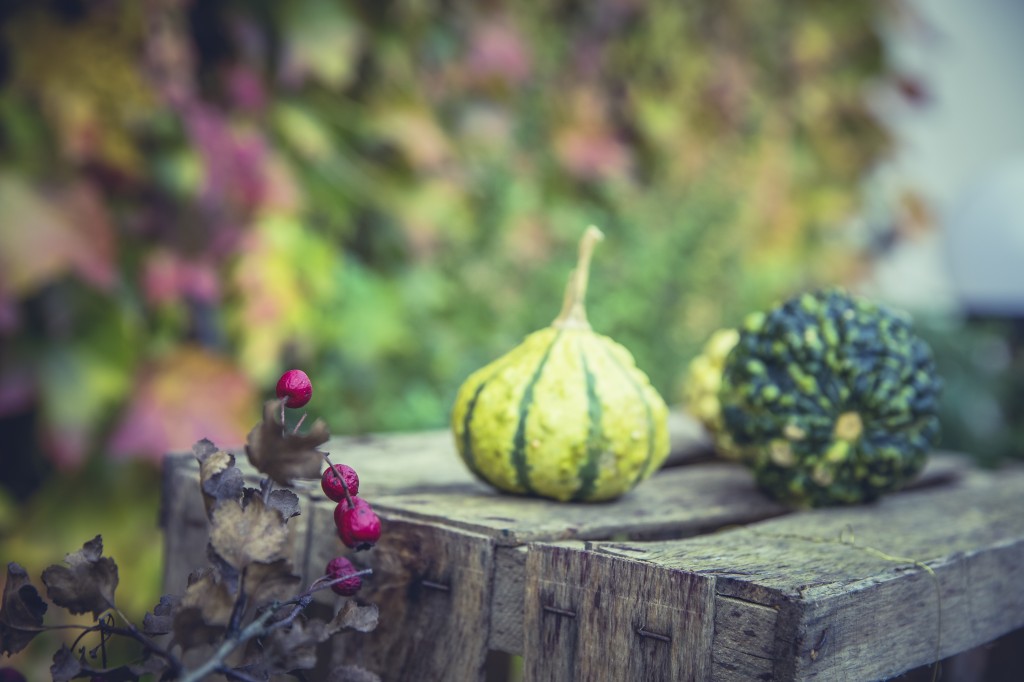 Fall is my favorite season for so many reasons. I love the crisp air, perusing the farmer's market, picking apples straight off the tree, and the smell of a fresh pot of soup cooking on the stove. It's the season of apple picking, transition, and also when I got married to the love of my life.
When transitioning from a hot, sweaty, go-go-go summer, fall is also my favorite time to re-set and get back to the basics through lots of self-care, clean eating and slowing down.
Meet the 14-day fall whole foods detox
That's why I'm going to be hosting a 14-day REAL FOOD group detox group, and the next one starts November 28th (The Monday after Thanksgiving). This interactive program is designed to cleanse and pamper your body from the inside out —improving your digestion and eating whole, seasonal foods that are designed to support your body's natural processes of detoxification and cleansing.
But as you know by now, I'm so not into dieting, so I made sure this program is chock-full of real, seasonal foods (60 recipes worth!), daily self care tips, a step-by-step guide and even journaling prompts to keep you inspired throughout our journey.
No deprivation.
No fad diets.
No starvation.
Just a real plan to tackle your health and bring your bod back into balance.  This step-by-step approach to detoxing is designed to help you finally figure out which foods fuel you—and which ones don't—safely and quickly, WITHOUT feeling like you're missing out on your favorite foods.
THE DEETS
Dates:
The Group Detox Program starts on Monday, November 28th — just in time for post-Turkey Day!
What's included?
Fall Detox Guide: A step-by-step manual that's chock-full of everything you need to know to detox in a safe and natural way, plus countless physical and emotional support tools that will beautify your body from the inside out.
Recipe Guide: Packed with over 60 scrumptious recipes that will improve digestion, decrease inflammation, and keep you feeling satisfied.
Daily Email Support: I'm right there with ya, girlfriend! I'll be in your inbox daily to provide support and accountability during the 14 days, as well as 4 days before to get your body prepared. We'll also have daily journaling prompts to keep you inspired!
14-Day Guide with Suggested Meals: This will help you stay on track and take the guesswork out of meals during your detox.
14-Day At a Glance: A day-by-day protocol for your entire detox, with easy-to-follow recipes that make this journey the easiest thing you've EVER done.
Seasonal Shopping List: Let me make trips to the grocery store or local farmer's market super simple, which makes preparing and cooking for your detox a breeze.
Food Diary: This amazing and beautiful tool will help you keep track of how you're feeling physically, mentally and emotionally throughout the program.
Access to Our Private Facebook Group: Stay connected with other fabulous women throughout the program, and get daily inspirational support from yours truly!
Bonus: Surprise healthy superfoods snack sent your way plus you get a BONUS 30-Minute Post-Detox 'Body Love' Nourishment Session with me when you sign up via the early bird special!
Here are some of the results you can expect during the program:
You'll likely lose a few extra pounds & feel amazing in your body!
You'll feel lighter, experience an inner glow that others notice immediately, and have tons of natural energy (minus the crash that accompanies your daily cup of coffee).
You'll ditch sugar cravings for good…it's not that hard, I promise!
You'll snooze like a Sleeping Beauty, without tossing and turning all night long.
You'll de-bloat your belly — uncomfortable jeans, be gone!
"The fall detox program was a great restart and recharge after a summer indulging in everything summer has to offer. Rachel offered great recipes, tips, a Facebook message board, and daily newsletters that helped keep me on track and gave me great ideas and support. I finished the two week program feeling like I had done something my body needed me to, and am continuing to use many of Rachel's tips for healthier mind/body." -Mary A
"I wanted to send a quick email to let you know how motivating and amazing your 'healthy' detox plan was. I have always thought of the word detox negatively but your plan was easy and straight forward. From the guide to the recipes to meal planning, everything was easy and I did not feel intimidated at all. Your support via email and Facebook was awesome, just to know if I was struggling or had any questions you were right there! I hope to continue with my healthy eating and recipes. You have pushed me through the beginning of my health journey; I have never been able to follow a plan by myself. This past Sunday, I completed my 5th half marathon and even though the weather was horrible I nailed it due to following the plan for the past two weeks. Keep inspiring others as you did me, I am so grateful to be a part of your Healthy Chicks tribe!" -Stephanie C
Pricing + Sign Up:
Early Bird Special: $47 when you sign-up by November 14th
Regular Price: $67
Gal Pal Duo: $80 (just $40 each when you sign up by November 14th)
Common Questions:
WILL I BE STARVING?
Not at all! There are over 60 recipes for breakfast, lunch and dinner, and there is room for snacks in between. Every meal is delicious and created by a fabulous chef to nourish your body from the inside out. This program is not about starvation or deprivation, and we are not counting calories or dwelling on carbs. You will feel satisfied with every bite. If you do get hungry, there are extra snack recipes included!
CAN I STILL WORK OUT DURING THE PROGRAM?
Please work out during the program! If you feel tired or have low energy, exercising restores both strength and energy. During this program, you will be eating protein and drinking plenty of liquids, so if you're already exercising, there's no reason to stop! It is important to remember that whenever you change the foods you eat, your body changes as well. Please consult with your doctor if you have any specific concerns about your health.
WHAT SORT OF PROTEINS WILL I BE EATING?
You will have the option to choose between various plant or animal-based proteins, which will be listed out for you in your recipes and suggested meals. There are so many clean-eating protein sources to choose from, you won't get bored with your options!
AM I ONLY GOING TO BE DRINKING JUICES AND SMOOTHIES?
No way! While there are some juices and smoothies for you to choose from, you will also be eating salads, soups, and even desserts that are delicious and nutritious and will eliminate toxins from your body in a safe and natural way.
DO I HAVE TO TAKE SUPPLEMENTS, PILLS AND POWDERS?
Nope, not in this program, although it is recommended to take a daily probiotic (We'll learn how to do this through food too!)
WILL I FEEL WEAK DURING THE PROGRAM?
You are going to feel so healthy and energized it will amaze you! In the beginning, your body may go through a " healing phase"  to re-balance and let go of toxicity. It is important to listen to your body through this program, and I will be here to support you with that. I will guide you step by step through exactly what can be done to reduce any unwanted symptoms that may appear. This program is completely flexible because we're here to figure out what works for YOU!
WHAT SIDE EFFECTS MIGHT I EXPERIENCE?
Some people go through this program and feel nothing but energized, while others may feel tired or light-headed as their bodies eliminate and let go of unnecessary toxins. The experience will differ from one person to the next, but this program is designed with that in mind. You'll have access to all the tools you need to keep any unwanted symptoms at bay.
I HAVE A KNOWN MEDICAL CONDITION. IS THIS STILL SAFE FOR ME?
While this program is based on eating only whole foods, it is still advised that you consult your physician before beginning this or any program. Note: It is important to consult your physician before beginning any new eating or exercise program. This is a clean-eating program designed to teach you the difference between foods that inflame you and foods that fuel you. These statements have not been evaluated by the Food and Drug Administration. This is not intended to diagnose, treat, cure, or prevent any disease.
BUY NOW