If you've been reading the blog for a while, you probably recall my involvement last summer in New Balance's Girls Night Out campaign, a night for women to socialize, sweat and have fun with their girlfriends! Last Thursday, I had the opportunity to return as a host for June's GNO event, and I couldn't have been more honored to dive in.
We all met at the New Balance Boston Experience Store in Back Bay to kick off the evening, and were served Essentia Water (thank goodness, it was a hot one!) and delish homemade granola bars upon our arrival.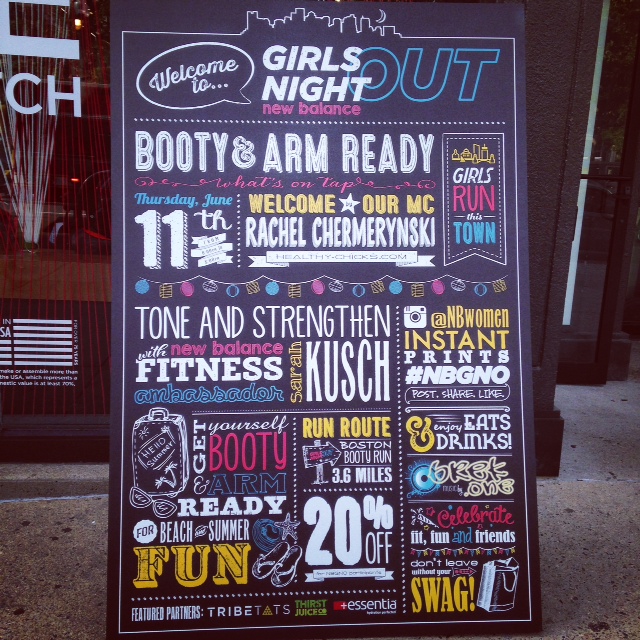 [eek, that's my name on there, minus the extra "R" ;)]
When I got there, I was immediately greeted by the lovely staff at Regan and New Balance, and then head straight to the back to get my TribeTats on before the girls arrived. I was super thrilled to have them as one of the sponsors, as I absolutely LOVE what their company is all about — self-expression + empowerment, baby! While all the tats were super cute (decisions, decisions!), I decided on the gold feather as they've always been super meaningful in my life. To me, they symbolize strength and … Read More!