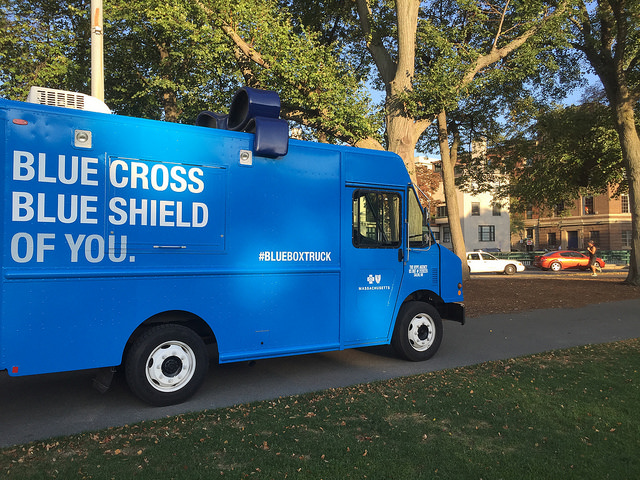 As you know, I'm a big fan of making small, simple changes toward living a healthier lifestyle. I don't believe that you can look at someone and decide if they are healthy or unhealthy; rather it's the little things you do every day which add that extra chunk of change to your "wellness bank."
You know, like taking the stairs instead of the elevator or escalator at work.
Going for a peaceful walk on your lunch break.
Adding some organic, chopped veggies to your lunch wrap.
Hitting up the farmer's market.
Cooking…from scratch…with your family.
Setting your alarm clock for 6:00 a.m. so you can squeeze in that yoga sesh.
You see, when you incorporate simple, little acts of wellness, you feel better all around and you become healthier. Oh, and you can afford to skip the gym or have that extra margarita once in a while…you deserve it. After all, being healthy isn't about being perfect 100% of the time. It's about doing what works for you and makes you feel good…most of the time.
Who's with me on this?
Great! For my fellow Boston-based Healthy Chicks (and Guys!), you may have gotten to experience this first-hand last month. For the entire month of September, Blue Cross Blue Shield of Massachusetts went around the city rewarding everyday people (that's you!) for making healthier choices.
That's right, they trucked along in their brand-new ride (the Blue Box Truck), doling out rewards and perks for those who exemplified living well!
And their team went out with a bang, making there way around the city and wowing Bostonians left and right! Earlier in the month, they surprised the November Project with an obstacle course for their super early-morning Monday workout. The course included favorite childhood games like tug-o-war to a rope climb, and NP tribe members showed 'em what they've got!
The truck also scooted along to different playgrounds around the Bean, delighting kids with a motion-activated bubble machine! The more the children ran around, the more bubbles there'd be. So sweet to encourage kids to move more & stay healthy at such a young age! And mid month, the kind folks at Blue Cross Blue Shield of Massachusetts woke up bright and early to surprise the fabulous, super-fit moms of Fit4Mom during their morning workout. After the workout, each mom was given a brand new UPPAbaby stroller to reward them for their hard work! How amazing is that?
One of my favorite events involved something all Boston sports-lovers adore: the Boston Celtics! The truck rode around to various basketball courts around the city, surprising lucky athletes with cool swag during their pick-up games. Giveaways included everything from basketball equipment and posters to backpacks and jerseys. Can you imagine the look of excitement on their faces? It surely was a special moment to be a part of!
The sweetest part? You didn't necessarily need to do anything different to get rewarded! Rather, the fun folks of The Blue Box Truck focused on recognizing people for everyday choices, stressing the fact that your health care should be there for you all the time, not just when you need it most.
Want to get in on the fun? If you are already a member of Blue Cross Blue Shield of Massachusetts, you can share your mini health story for a chance to win your own Blue Box perk! Simply visit their site, click "Enter to Win" and fill out this super quick form.
Be sure to check out the Blue Box Truck Facebook Page and Twitter to follow along and see where the Blue Box Truck may have popped up around you! Now I want to hear from you…what are simple things you do every day (big or small) to stay healthy?
This is a sponsored conversation written by me on behalf of Blue Cross Blue Shield of Massachusetts . The opinions and text are all mine.
…