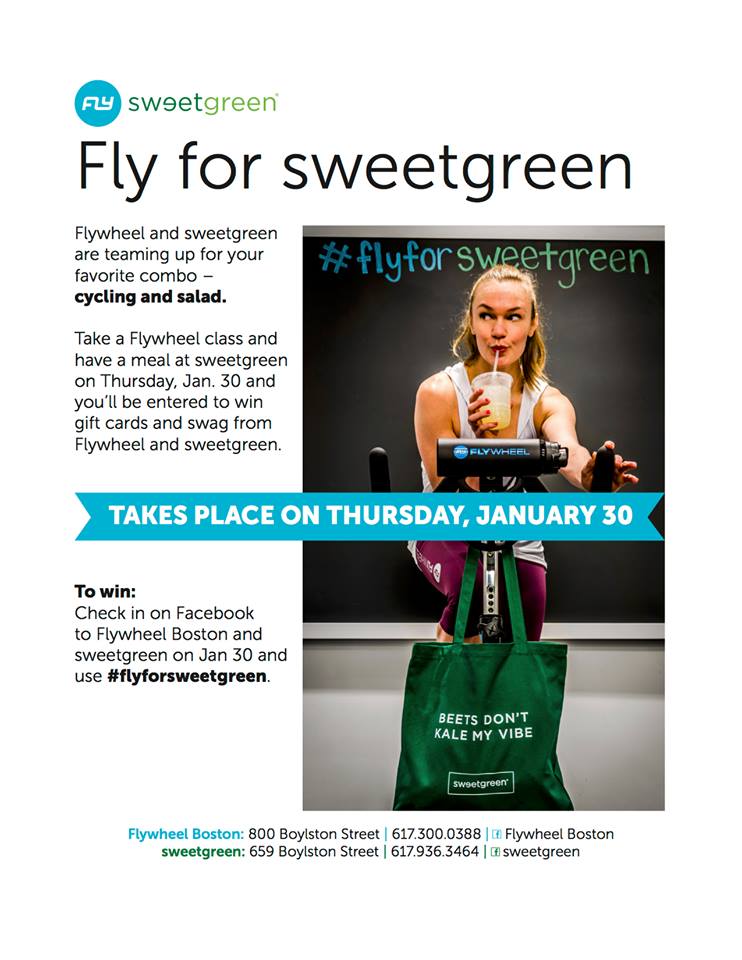 Attention Boston ladies, if you love salads & you love a good ol' sweat session, this contest is for you! On Thursday, January 30th two of my favorite Boston hot-spots, sweetgreen + flywheel, are joining together for the promotion of a lifetime.
Take a class at Flywheel Boston + grab a meal at sweetgreen back bay on Jan 30th, and you'll be entered to win a fabulous swag-filled prize pack including flywheel classes, credit to sweetgreen, goodies to encourage your healthy lifestyle & more!
To enter, you must "check in" on Facebook to both Flywheel & sweetgreen Boston and use hashtag #flyforsweetgreen
Not sure how to "check in?" Follow these simple instructions:
1. On your News Feed, tap Check In (You must "like" flywheel boston + sweetgreen to check in) Search for sweetgreen back bay & Flywheel Boston in the search bar.
2. Write a status update, tag friends or add a photo (Be sure to use hashtag #flyforsweetgreen )
Enjoy,
Rachel… Read More!