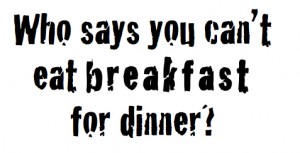 I made this omelet for breakfast this morning because I knew I needed lots of energy today – I had planned an extra-hard workout at the gym, my sister is coming to visit, and welp that may include some shopping (hey, shopping takes a lot out of you). Anyway, enjoy this omelet anytime you need that boost to last ya all afternoon. Also, who says you can't eat breakfast for dinner? I myself am a HUGE fan. 
-2 egg whites, whisked together with a little water
-handful Baby Bella mushrooms, chopped
-handful baby spinach
-1/8 c. red onion, chopped 
-few thin slices cheddar cheese
-1/2 c. leftover turkey burger (cooked) 
-2 TB fresh salsa, optional 
1. Sautee the onions, mushrooms, and spinach in olive oil. Add in the cooked turkey burger crumbles and stir another 30 seconds.
2. Add in the whisked egg whites. Let sit for a minute, flipping the pan to even out the egg mixture. Once cooked, add in your cheese. 
3. Once the cheese is melted, flip the omelet and you have the most delicious breakfast of all! 
~Serve with a cup of fresh juice or a piece of toast, and hot fresh salsa on the side! Add salt & pepper to taste.