So remember how yesterday I was talking about my "clean eating" plan? Well, I'm happy to say that after a day of eating just so, I feel good as new. Thanks to this recipe I created, I was able to have a clean, yet fulfilling lunch yesterday afternoon. It not only satisfied my taste buds, but also left me feeling energized, refreshed and fulfilled.
Alas, the Super Clean Chickpea Salad was born. Hope you enjoy!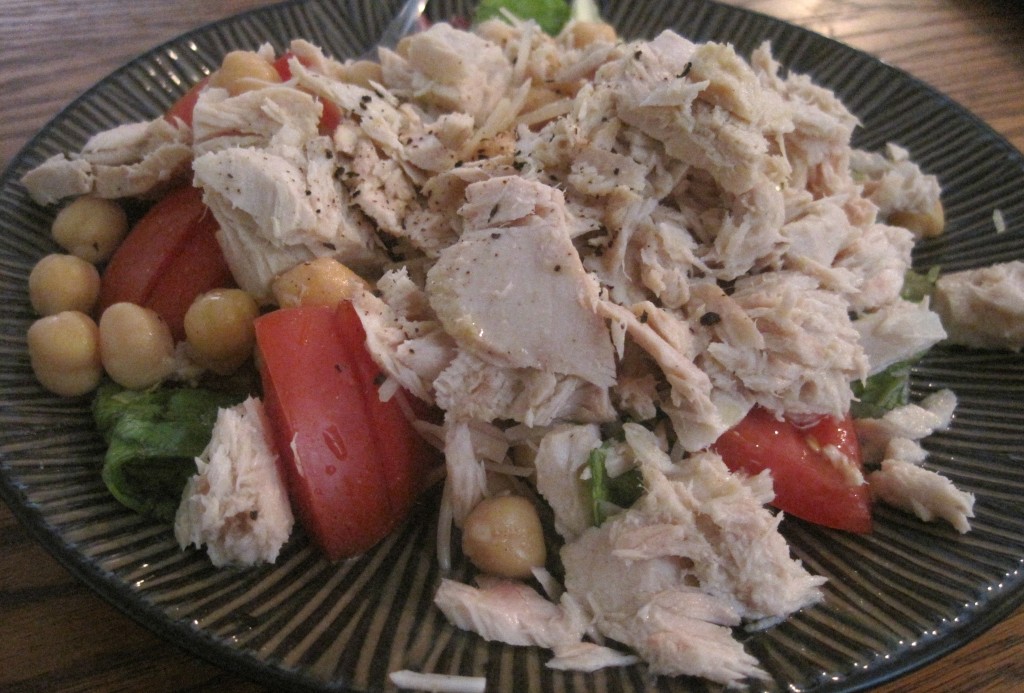 [who said clean eating had to be boring?]
What Ya Need
1/2 c. chickpeas, drained
1 c. baby spinach or mixed greens
1/2 medium tomato, diced
1 small can tuna in water, drained & mixed with 1 TB dijon mustard (optional)
1 TB olive oil
pinch of shredded parmesan cheese (optional)
lemon juice to taste
salt & pepper
1. Top salad plate with baby spinach or mixed greens. Add in chickpeas and diced tomatoes.
2. Mix tuna with a fork, and optional dijon mustard and add onto plate.
3. Top with a simple dressing of olive oil, lemon juice, salt & pepper. Shake on optional parmesan cheese.
~Serve with a nice big glass of lemon water