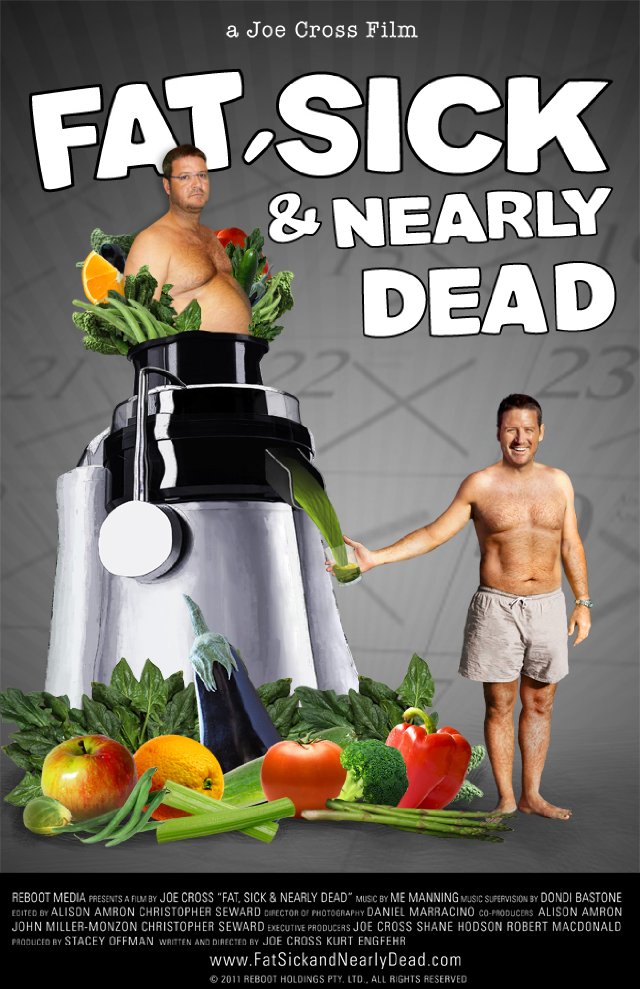 [source]
You know how I told you all how I got a juicer for Christmas? Well as pain-in-the-butt as it is to clean, I've been obsessed with it ever since.
Inspired by my recent love for juicing, The Boy suggested we watch the Joe Cross documentary "Fat, Sick & Nearly Dead" that he had seen a few months back.  Since I don't have a Netflix account, we simply found the film on Hulu, and hooked a computer up to our flat screen TV. A-hah, an at-home movie theatre in seconds!
I'm usually a fan of documentaries and real-life, practical advice so I was pretty sure I'd enjoy the film. However, this film blew my expectations out of the ball park.
I won't give the film away completely for those of you who want to watch it as well (you really should), but it pretty much follows the main character Joe Cross through 60 days straight of juicing. No pizza, no salads, just pure juice.
Joe originally decides to go on a juice cleanse because he was 100 pounds overweight, and sick of being prescribed pill after pill from doctors to "cure" his "incurable" autoimmune disease.
Along … Read More!