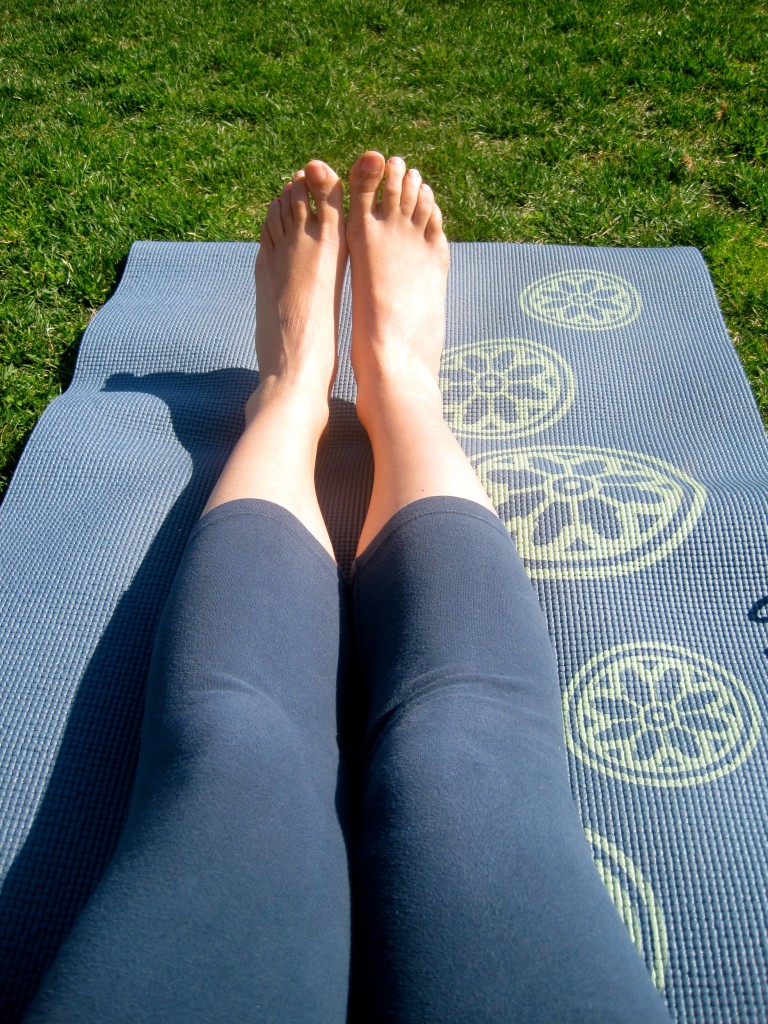 Do you ever feel like you're lacking that glow? In a funk? Tired of the plain old mundane routine? Need some extra spark? Want to shake things up? Like you're living in a giant cloud, and it seems like you've been waiting for the weather to clear for too darn long?
Well, do not fear my lovely lady. I'm here to tell you that first of all, you are 100% utterly & completely normal. In fact you are more than normal. I've been there, and I can guarantee any girl you talk to has been there too. And secondly, this little rut you're going through is reversible; you can transform your life (more importantly your mindset) after all! Perhaps you don't need anything spectacular, shiny or crazy expensive. Perhaps all you need is a little extra sunshine. Start now with these 5 simple tips and you'll be feeling rejuvenated, hot and maybe even a little sun-kissed in no time!
1. Take a Special Someone Out On a Date (and Treat Them): I know, I know, you're the one that's in a funk, so shouldn't you be the one who's getting treated like a Princess? While it's always nice to get pampered, it's even nicer to do the pampering. Not only will you feel good about planning a fun extravaganza (like a picnic in the park, a tea party or a full-fledged sushi fest), but you can show someone you care about just how special you are. When we give the love, we feel the love right back. It's just how it works! This special someone can be your significant other, your best friend, your mom or best of all – yourself. Yes, you heard that right. Go ahead, I dare you: plan a dream date for yourself!
2. Dance: Dance anywhere and everywhere. Throw on a flowy skirt and grab your girlfriends for a night out on the town, dance around the house in your undies, or sign up for a Zumba class a local studio! Getting into the groove will kick-start those endorphins and help you feel more alive and confident in your beautiful body!
3. Make a Sunshine Playlist: To go along with your dancing, why not make a sunshine playlist to set the scene? I love using Spotify because you can create as many playlists as you'd like for all scenarios. I have a Chill Out Playlist, a Beatles Playlist, a Writing Playlist…you get the picture! Make your feel-good playlist today with your favorite tunes. All I gotta say is you can't go wrong with Oldies! In fact, I'm currently loving the "My Girl Radio" station on Pandora right now. Yes, it exists. "I've got sunshineeee on a cloudy dayyyyy…" I like to sing…loudly and proudly (and so not in tune). Belt it out, girl!
4. Stay Outside…For Most of the Day: You can't get much closer to adding more sunshine into your life than by literally soaking up those rays outside. Dedicate a day – or at least a few hours – where you can play outside and bring out your inner-child!
This past weekend, I attended Ultimate Bootcamp's Ultimate Spring Workout which included outdoor yoga, Zumba, bootcamp classes, healthy snacks and more all on the Rose Kennedy Greenway. Then on Sunday, I met up with two lovely friends for a girls' day in the city. We hit up the Boston Harbor area for a free sailboat ride, boxed wine on a boat, strolling around, life chats, and evening apps. The best part? We were outside for the entire day. And yes, sunshine makes us happy (if I haven't made that clear by now). Plan your very own outdoor girls' day, throw on your best spring-y outfit and flops and soak up that Vitamin D!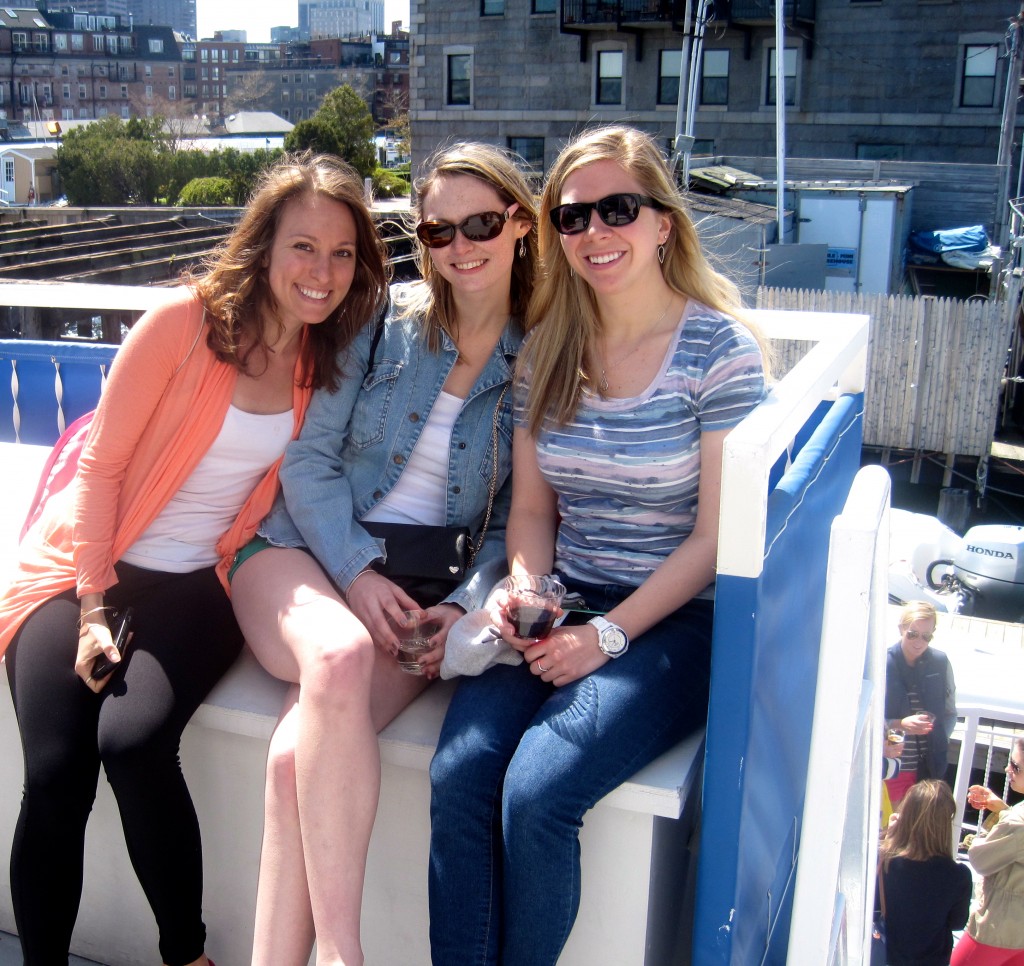 [Girls' Day Out…all smiles here!]
5. Be "Bad": We are so obsessed with being perfect, looking the part and keeping our composure…doing everything "right." Well sometimes that just becomes downright exhausting! I'm telling you to be a little bad today. Break the rules. Say "no." Say "yes." Skip out on that event you really didn't want to go to but you felt like you HAD to go to, and do something for yourself instead. Indulge in your favorite dark chocolate with a glass of red. Skip the gym and book a massage appointment that you've been putting off for months. Force yourself into breaking your scripted routine. Ask someone out on a date…even if you might get turned down. Make a mistake and laugh it off. Embrace your "slip-ups." You see, being bad can be quite fun when you think about it!
Do you ever feel like you're stuck in a rut? How could you add more sunshine into your life starting today? What would your perfect outside girls' day consist of? …