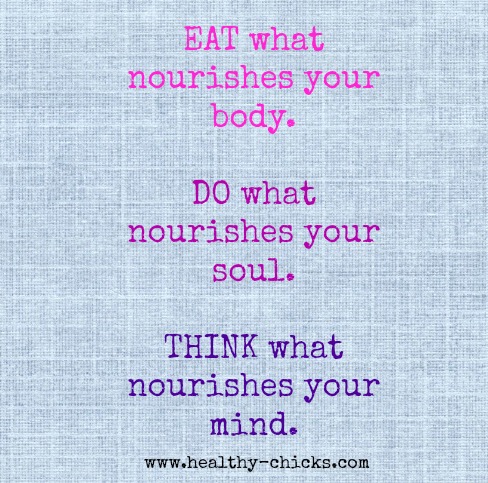 Do you know what nourishes you, you know those things that truly fill your soul & makes you feel your very best self? This is likely not a question you ask yourself very often, but I encourage you to do so.
So often, we eat what we're told are the "right" foods to eat, do what we believe we "have" to do, and think the way we're expected to think. I challenge you to stop right there and look beyond the expectations and rules we have for ourselves. Truly look within and ask yourself point blank: What makes me feel nourished?
Then take things a step further by writing it out:
These are the foods that nourish my body…
These are the activities that nourish my soul…
These are the thoughts that nourish my mind…
What came up for you? I encourage you to take a good, hard look at your list and fill yourself up with those things that nourish you most.
Here's a hint: when we fill our life up with nourishment, we no longer need to use food/drugs/self sabotage/fill in the blank to "feel better." That's why talking about food is only a portion of my … Read More!