Good afternoon ladies 'n' gents, and Happy Hump Day. I'm having one of those "happy days," where I just simply can't stop smiling. Most of that has to do with the fact that I'm going to the Red Sox game this evening with The Boy and his fam. Can you believe this will only be my second Sox game? And to think, I've lived in Boston for two years. I should be ashamed of myself.
Anyway, time for my weekly Hump Day Lesson. This week's topic? The perfect, refreshing summery drink.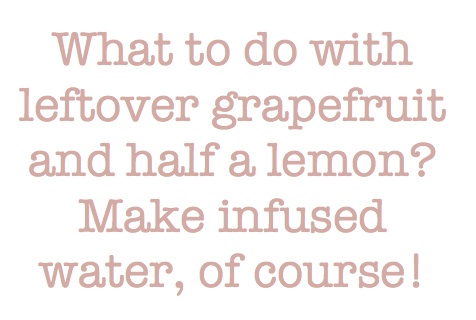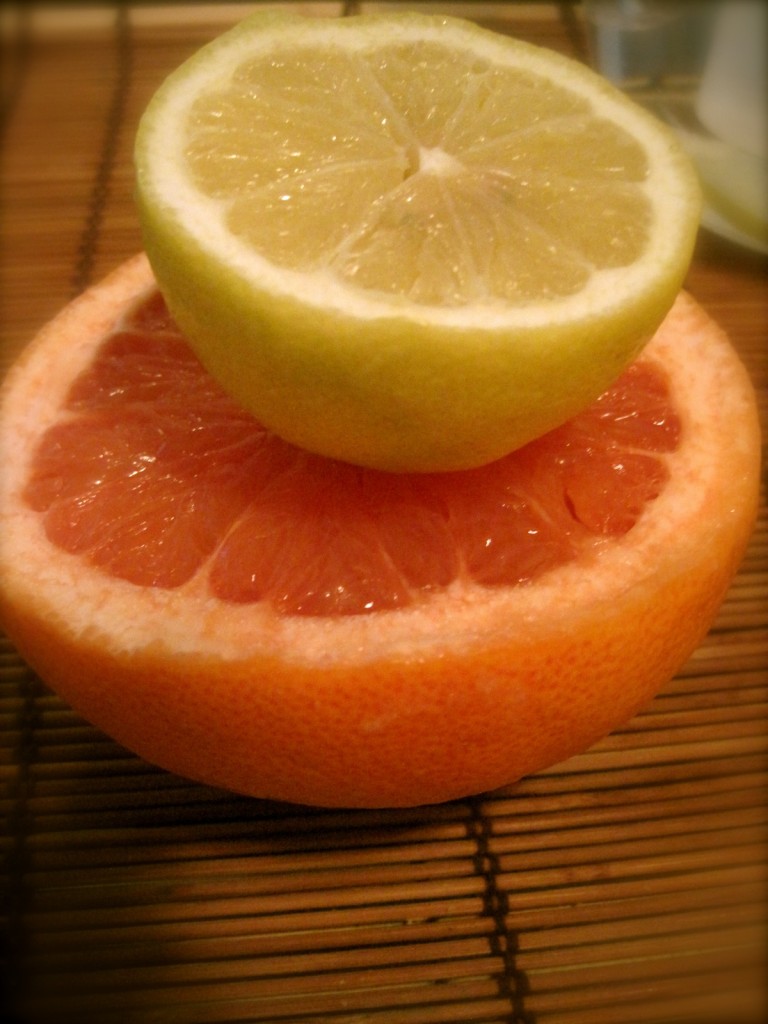 Stuck with leftover grapefruit from breakfast, and a lemon wedge sitting in your fridge untouched? Make the most of your leftover citrus fruits and make fruit-infused water. It's pure. It's natural. It's calorie free. And it's the perfect refresher on a 90-degree day. Enjoy!
What Ya Need:
-Pitcher filled with cold water
-1/2 large lemon, juiced
-1/2 large grapefruit, juiced
-5 mint leaves
~Simply squeeze the lemon & grapefruit juice into the pitcher with the water. Add fresh mint leaves for extra flavor & decoration. Chill & serve in pretty cups with umbrella straws!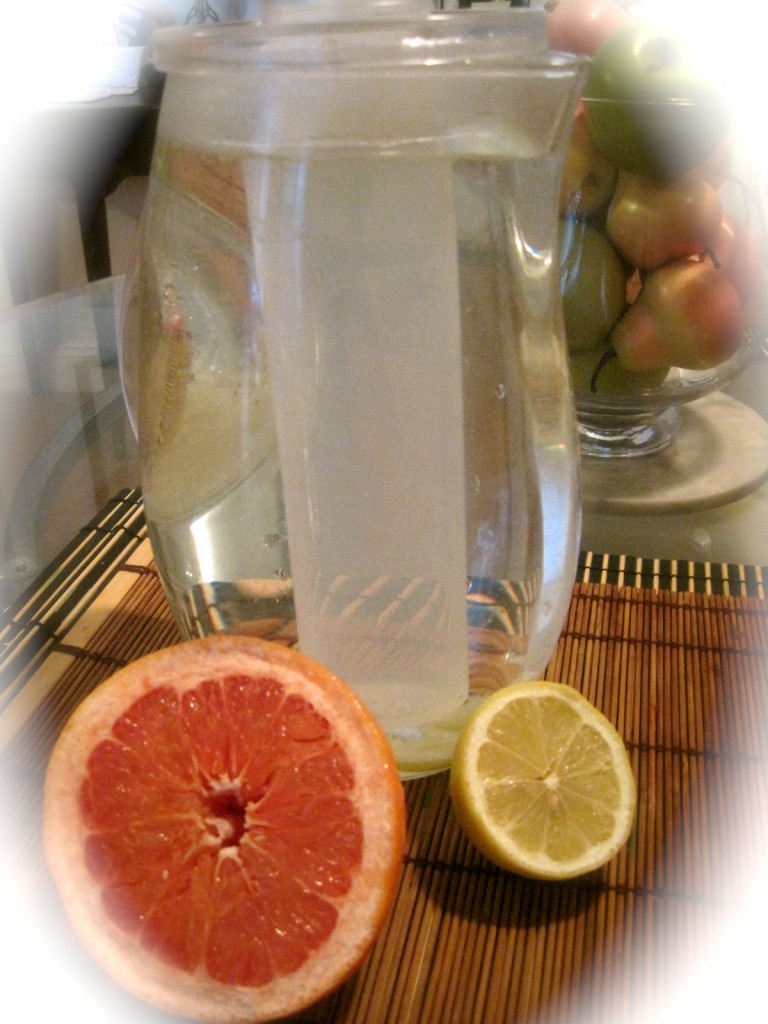 Feel free to have fun with this recipe & make up your own combos. It's such a great way to spruce up your everyday boring water, while refreshing & energizing your soul!