Good evening ladies! Hope you're all doing well. I'm currently away on a family vacation at Clearwater Beach, FL and am soaking up every minute of it: the seafood (seriously, the Grouper is phenomenal!), the 86-degree weather, the sunshine, beach runs, pool-side drinks). I'm super excited to announce this week's feature on Healthy Chicks in the Community as she's someone who is very close & special to me. That is, my younger sister of course. I'll let Krista take it from here!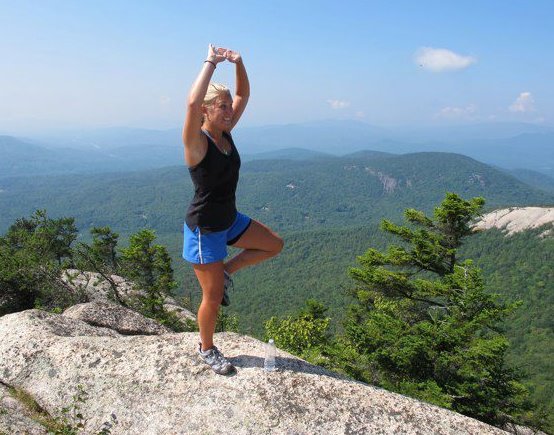 NAME/AGE: Krista /24 in a little over a week!
CURRENT CITY: Boston, MA
PHOTO TAKEN: Waterville Valley, NH (Welch and Dickey hike)
WHAT YOU DO FOR WORK: I'm finishing up grad school to be a speech-language pathologist and am hoping to start a job this fall in the rehabilitation setting. I particularly enjoy working with patients with aphasia, which is a language disorder that can occur after someone has a stroke or other type of brain injury. Many people with aphasia cannot say what they want to say or understand what others say, and I help them to communicate again!
NUMBER ONE PASSION: I really love helping people, and find happiness working with people with aphasia.
I FEEL … Read More!