They say it's all about the accessories when it comes to making (or breaking) an outfit. The perfect pair of heels can instantly dress up the jeans & a tee look, and the right necklace can can make a plain old outfit go from "blah" to bangin' in seconds.
Well ladies, the power of accessorizing goes much farther than your closet. In fact, the same rules apply to our everyday meals and that my friends is taking advantage of CONDIMENTS. I 100% believe that condiments can make a bland meal go from zero to five stars in a second, that is if you pick the right ones. The best part? The opportunities and combinations are endless!
Today I played around with this Aioli Garlic Mustard Sauce I picked up from Trader Joe's. I thought, "Ah-hah, the perfect way to dress up a plain old turkey sandwich." And that it did. The mustard was delectable, at only 10 calories per teaspoon. With no sugar, fatty mayo or other added crap, this light 'n' zesty sauce makes for the perfect sandwich accessory.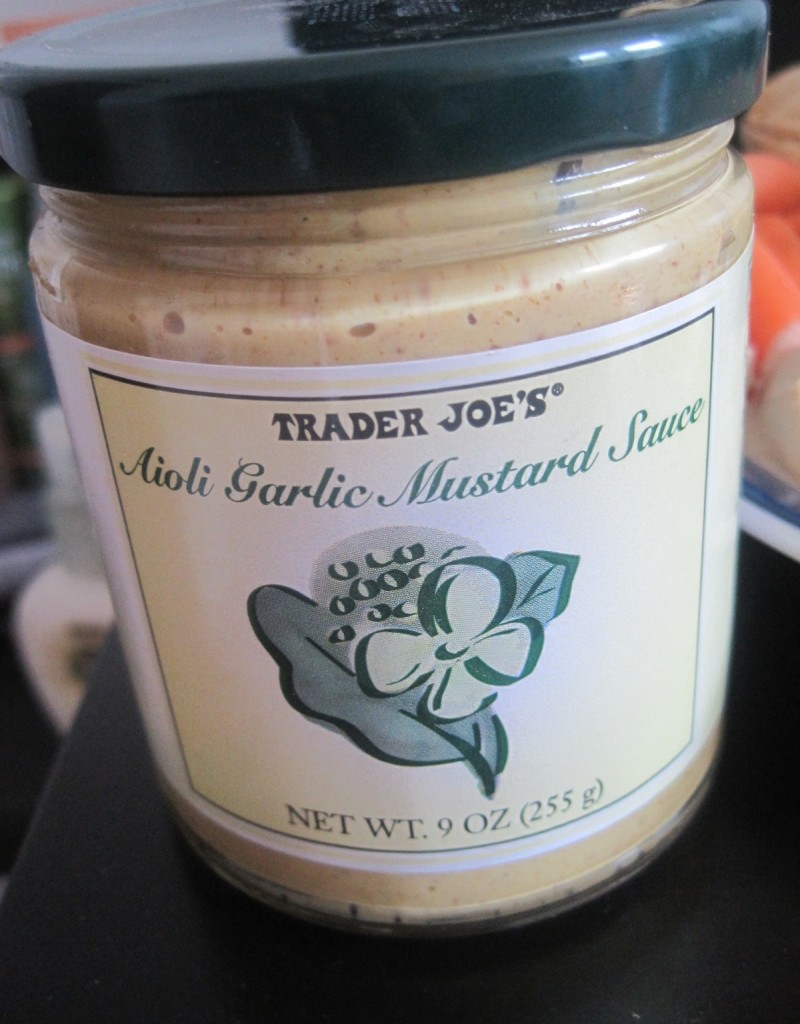 Since I have been going carb-crazy lately, I decided to make Turkey Lettuce Wraps instead with:
2 large Romaine lettuce leaves
4 slices of low-sodium turkey breast of choice
few thin slices of mozzarella cheese
1 small Roma tomato, sliced
few slices of cucumber, sliced thin
2 tsp. Aioli Garlic Mustard Sauce (from Trader Joe's)
salt & pepper to taste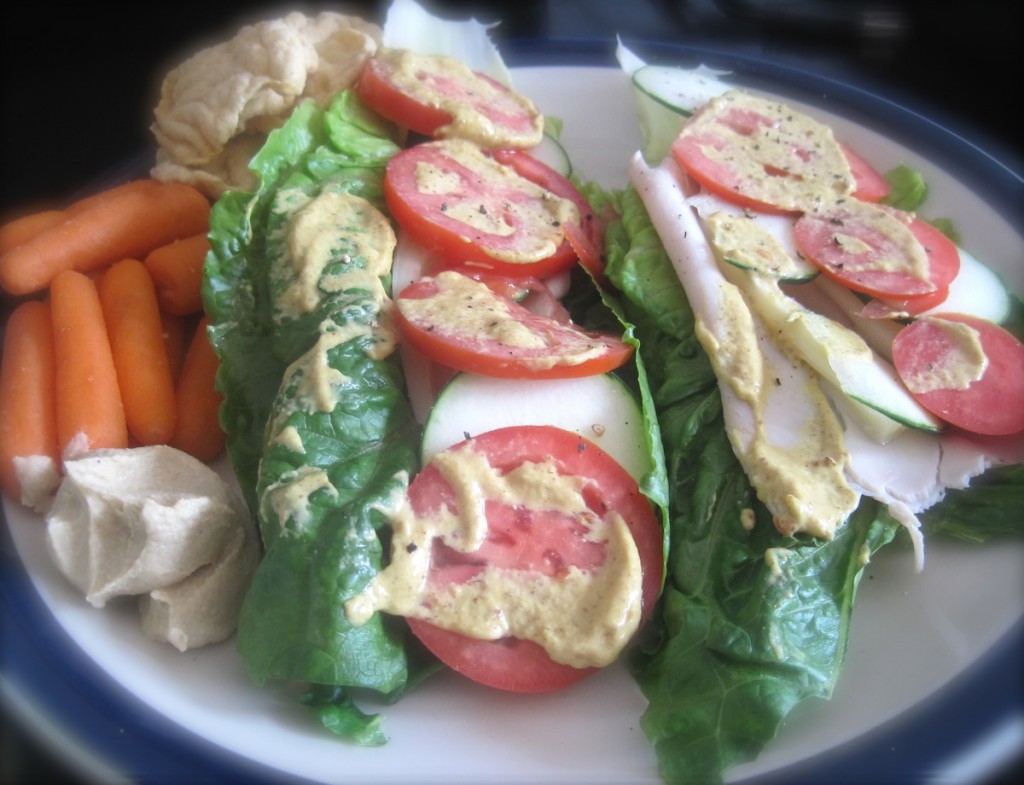 I served my wraps with baby carrots, hummus, and a handful of Ranch rice crisps.
The best part about condiments is a little bit goes a long way. You don't need to drown your sandwich in mayo or lather on the butter to make something taste good. When you do that, it completely hides the flavor of your actual meal, and that's not what we're aiming for, now are we?
Here are some of my other favorite healthy condiments I use to "accessorize" my meals:
fresh salsa
Dijon mustard
light mayo
avocado spread (just mash up an avocado with some fresh lime, salt & pepper)
hummus (garlic varieties are my favorite)
olive oil (an absolute MUST)
vinegars, particularly red wine and balsamic
mixed herbs & spices + olive oil (I love basil, oregano, & parsley)
What are your favorite  healthy "accessories" when it comes to the kitchen?
XoXo,