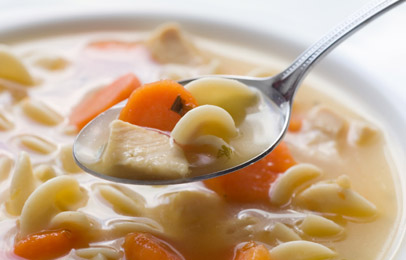 [source]
Good evening all of my lovely blog readers! Sorry I'm so late with my Friday Favorites post, but I promise I have a good excuse. I've been out and about all day perusing my future neighborhood in the North End with my dad, sister and The Boy. Not only did I get to show my younger sister our super sweet new apartment (which she absolutely loved – thanks for trusting me sis!), but we also got to explore the North End. We dined at Bella Vista, browsed the waterfront, trekked to Faneuil Hall, sipped on tasty cappuccinos and gelato and walked our little butts off. It was an incredible day indeed! So yes, that's why I haven't been at my computer all afternoon. Oh, and after I checked out my soon-to-be-home (well, not 'til September 1st), I am now home sweet home in Connecticut for the weekend.
As for Friday Favorites, here's what made my top 5 this week:
1. Chunky Jewelry: Ever since I became a Stylist for Stella & Dot, I've been really diggin' chunky jewelry that makes a statement. Lately, I've been rocking an oversized gold & green flower ring and I absolutely love it. Check out more lovely Stella & Dot jewelry here or join my virtual jewelry party for even more fun with jewels!
2. Homemade Pesto: I made my own pesto the other day, and I'm sorry but it simply puts store-bought pesto to shame! Once I go homemade, I may never go back. It also tastes much better for me, as it isn't as oily noir as fatty. I like to use a fraction of the parmesan cheese and olive oil, and load up on the good stuff: the walnuts, basil and garlic. This week I used it in lots of recipes, including a brown rice pasta dish with veggies, fresh mozzarella and herbs (recipe to be posted).
3. Coconut Oil…Lip Balm: Lately, I've been really into all natural…especially when it comes to my skin care. When I discovered the multiple benefits of coconut oil a while back, I've been trying to add it into my daily life more and more. Recently, I've become obsessed with using it as a light lip-balm for chapped lips. I also like to dab a little on my lips and under my eyes before bed…what an awesome moisturizer!
4. Chicken Noodle Soup: There's nothing like homemade Chicken Noodle Soup to warm your soul. When The Boy made us a big batch on a cold, rainy Wednesday, I knew I liked him for a reason ; ) He even used brown rice noodles instead of regular for my gluten sensitivity. What a guy. It was delicious, and made his apartment smell equally delicious. In fact, it smelled so good that he recommended Yankee Candle should have "Chicken Noodle Soup" or "Grandma's House" as a scent. I don't know about you, but I'd rather eat my soup than sniff it.
5. Yoga: As I mentioned yesterday, I am going to really focus on adding yoga back into my everyday life. Simply one 75-minute class worked wonders on my mood, mindset, and core strength. Once or twice a week and I should be golden!
What are you raving about this week? I'd love to hear!