Good afternoon ladies! Hope you all had an amazing weekend, and a happy & green St. Patty's Day. I spent the weekend catching up with old friends, eating good food, wining, and roaming the packed streets in South Boston. (I even got to catch some of the parade this year!)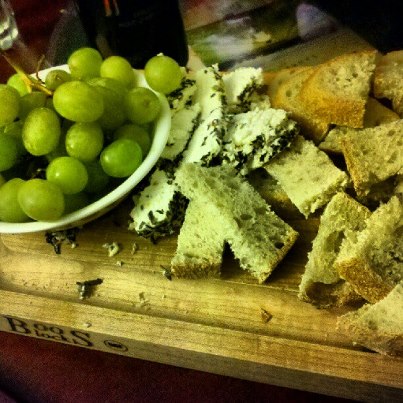 [Ladies' night apps: green grapes, herbed goat cheese, When Pigs Fly sourdough]
[The Boy & I]                                                             [best friends]
While I didn't get around to Green Eggs 'n' Ham or dying our milk green (boo to artificial coloring), I did make a delicious green pesto pasta the other night that I've been dying to share with you ladies. Even better, it's both gluten and dairy-free!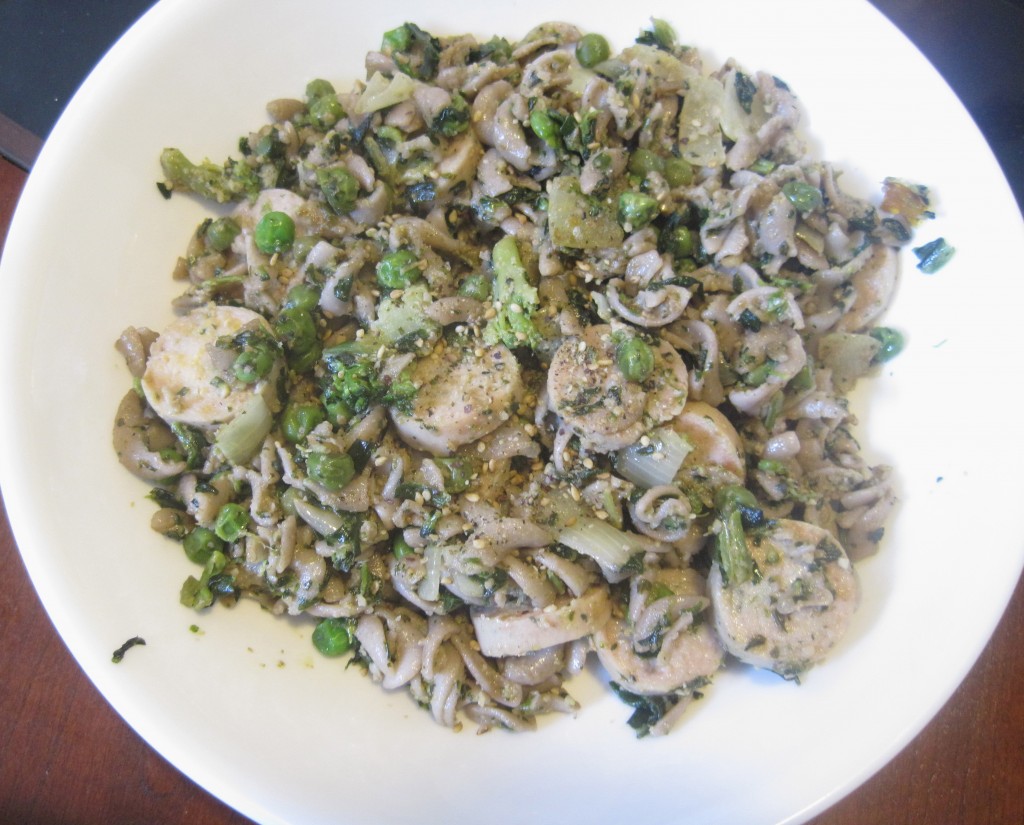 Buckwheat Veggie Pasta with Pesto & Chicken Sausage (Dairy & Gluten-free)
Makes 4 large servings
8 oz. bag of buckwheat pasta
2 links all-natural chicken sausage, sliced into thin circles (We used garlic-flavored)
1 c. frozen green peas
Half a bag frozen spinach
2 c. frozen broccoli
1 yellow onion, diced
2 cloves garlic, crushed
2 TB cold-pressed coconut oil (for cooking)
salt, pepper & seaweed gomasio to taste
For pesto:
About 2 c. fresh basil leaves
1/2 c. chopped walnuts
3/4 c. extra-virgin olive oil
…
Read More!