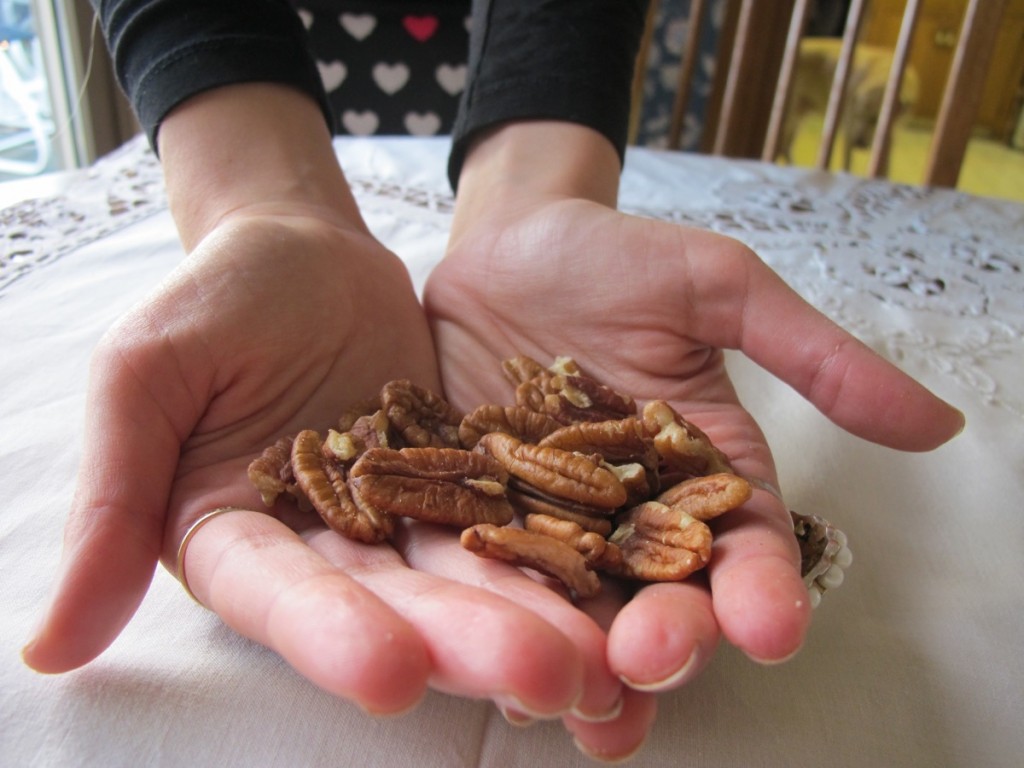 [healthy snacks like these raw pecans can help keep you in check during the day]
Good evening ladies, and happy Cyber Monday. Any online deals catch your eye today? I received dozens of emails, but decided to hold back from online shopping as I know I can get a little carried away. I work better shopping in-person, where I tend to make more cautious, controlled choices.
Anyway, despite today being Cyber Monday, I noticed many people were in a funk. Most everyone I talked to said they felt sluggish, tired, bloated, "fat" or generally "Blah" and I gotta admit I'm right there with them. Being the Monday after Thanksgiving (which was also a long weekend for many), most of us let ourselves get a little carried away, be it skipping our daily workouts or bingeing on one too many chocolate chip cookies.
Have you let your routine get away from you this past weekend too? No worries! Thankfully, there are several things we can do to kick that "blah" to the curb, and get back to our normal, beautiful, perky selves in no time!
Feel-Good Tips to Beat Those Winter Blahs
Skip your morning latte, and instead down a
…
Read More!