Sometimes we need a hug, sometimes we need mental clarity, and sometimes we just need a good healthy dose of inspiration! While I can't technically give you all a hug (though I totally would if I could…e-hug?) I've got just the Spotify playlist for you that should  clear your mind and ignite your creativity.
As someone who is constantly thinking (and writing) music is a great way for me to unwind, let loose and allow my thoughts to form naturally. Whether I'm writing at a local coffee shop, brainstorming in my bedroom or attempting to reach a deep meditation, music is always a blessing. I hope you enjoy this ultra-inspiring, thought-provoking playlist, including 10 hits that have been on my radar lately!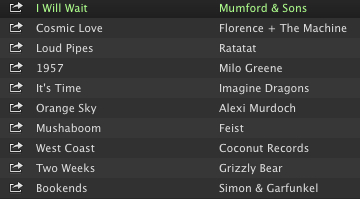 What do you do to clear your mind and ignite your creative juices? What are your go-to tracks or artists?
XoXo,