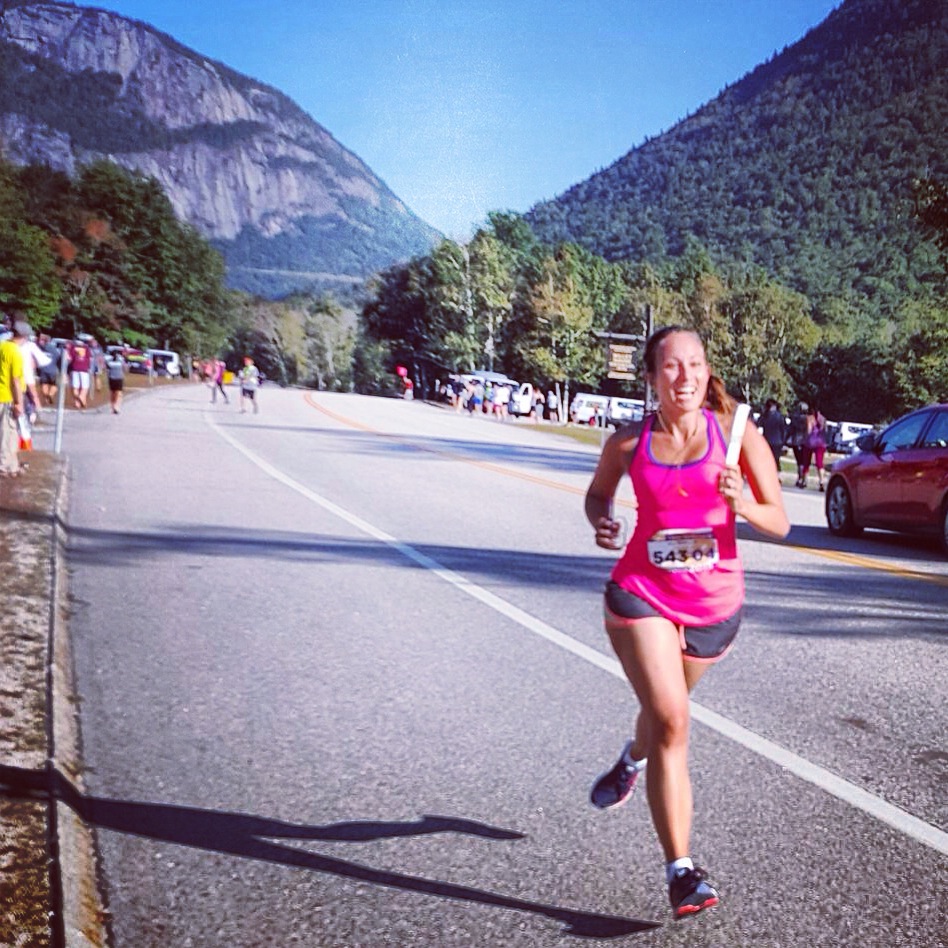 This past Friday, my alarm went off at 5:30 a.m. to kick off Reach the Beach weekend! Our first runner was about to begin her first leg, and our team woke up bright & early to cheer her on at the start of the race!
For those of you who don't know, Reach the Beach is a 200-mile relay race, starting in the Bretton Woods ski area and ending at Hampton Beach. A traditional team is made up of 12 runners, where each teammate runs 3 legs of the relay. I was lucky enough to be a part of New Balance's media team #NBGirlsRunBeta with 11 other fabulous bloggers and editors.
15.1 miles run, 2 vans, lots of peanut butter, hills galore, 11 new friends, loads of laughs and 200 total miles to the beach later, I'm now back in my Boston apartment recovering and reminiscing on one of the best weekends I've had in a while! If you're considering running a similar relay race or perhaps want to participate in Reach the Beach next year, here's what you should know. (Stay tuned for a full recap on the blog soon!)
1. Pack more than enough outfits! Seriously, you are … Read More!