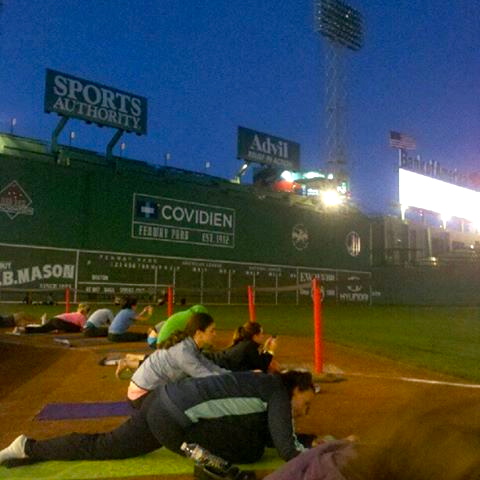 I've done hot yoga, Vinyasa, Slow Flow, Pranavayu and Bikram. I've been taken into deep 20-minute meditations and I've also had my ass kicked. I've done yoga at the beach, in the dead of winter and in the grass outside. But this past Monday, I took my yoga practice to a totally different level…or shall I say league.
On Monday evening, I was lucky enough to get my flow on right in Fenway Park, the home of the Red Sox! Sponsored by Equinox and Anue by New Balance, "FenwaYoga" was created to raise money for the Red Sox Foundation's two main programs: the Scholars Program and RBI Youth Baseball & Softball.
I sported my brand new blue Temple Keyhole tank and black Spee capris, finished off with a super cozy heather tunic all from New Balance's Anue fall yoga collection to stay warm and cozy throughout the evening.
I'm so glad I bundled up because it was definitely a chilly one…but that's OK because we were doing yoga in Fenway Park.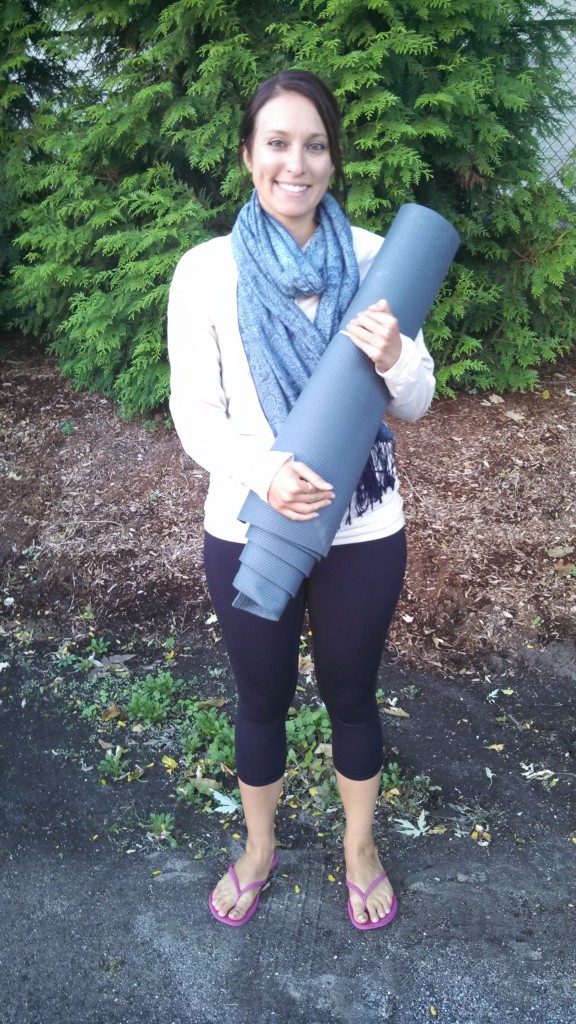 Class started sharply at 6 p.m. on the warning track, just as the sun was going down.
It was lead by Boston's beloved "Om Gal" … Read More!