Happy April friends! Hope you're all off on a great start to your month. On the first of the month, I always head straight over to Susan Miller Astrology, as her monthly horoscope forecasts are always spot on for me. I'm telling you…it's wild!
I know it's April Fool's Day and all, but I've got nothin' but love for you over here on Healthy Chicks today. If you're suffering from those painful Monday Blues (or are still recovering from a prank-gone-wrong) I've got 8 things that should bring a smile to your face!
1. It's officially flip-flop season: I live in these little gems, and have all colors from black to pink to flower-patterned. Any temp over 50 degrees is flip-flop worthy to me. I wear them to yoga, around the house, grocery shopping and even on lunch breaks. Seriously jeans (or yoga pants), a tee and some cute flops are my spring "thing."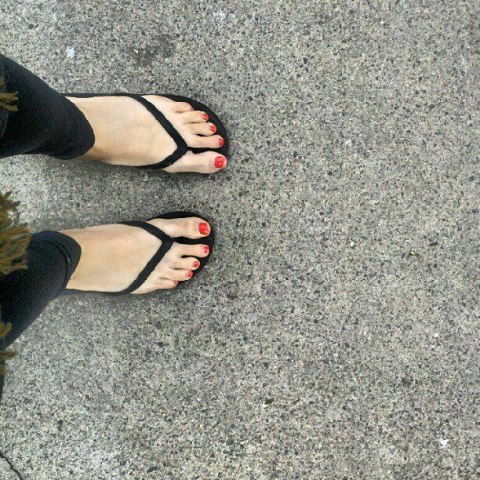 2. Iced Coffee: I've cut waayyyyy back on the caffeine, but nothing beats an iced coffee with a dash of almond or coconut milk. I shall enjoy these on days I want a cool little treat and absolutely can't wait. While The Boy is currently cutting out coffee as part of a 3-month cleanse, we also like to make our own iced coffee with Equal Exchange organic fair trade coffee. Just brew, cool and refrigerate, without adding extra ice as that will lead to a watery, weak blend. Love Buzz is one of our faves with a delicious, chocolatey zing. (Plus, it's called Love Buzz!)
3. My FREE 7-Day "Get Happy & Healthy" Wellness Challenge: If you aren't on the list yet, get on it! The complimentary 7-day challenge begins Monday, April 8th and includes daily email "challenges" to get you back on track with your health. Oh ya, and one lucky challenger will receive a wellness package from me at the end of the week! Think of it as my April gift to you. Read more & sign up here.
4. Flowers are Blooming: How can you not smile at the sight of colorful flowers blooming? Note: This pic was taken by my sister Krista. I totally have no camera skills.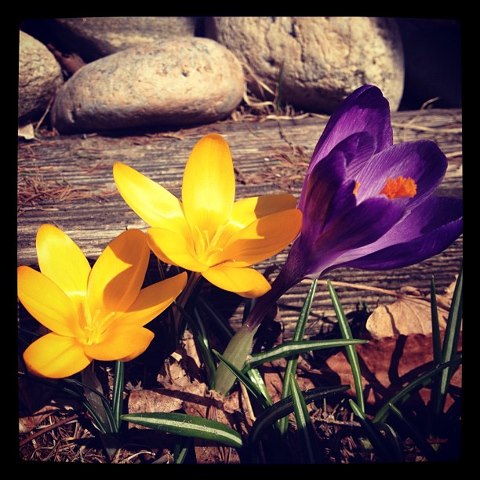 5. These Itty-Bitty Gluten Free Cheesecakes: My aunt made these for yesterday's Easter feast for a healthier dessert option. The crust was made with nuts, dates and natural sweeteners & she used all natural ingredients for the filling. How beautiful? Remember: everything in moderation, attempt to eat pure & clean and do the best you can do!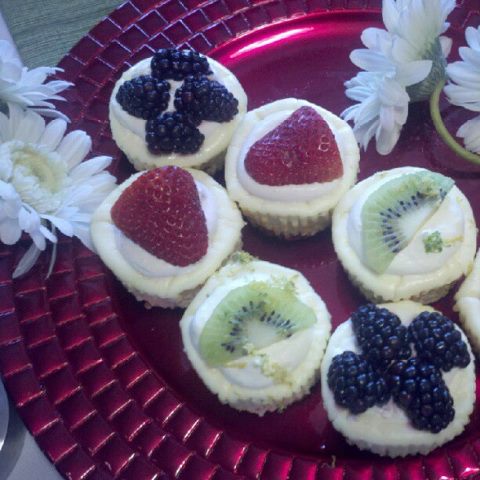 6. New Hair: The Boy & I got fresh haircuts courtesy of my lovely mom (perks of being the daughter of a hair salon owner)! While I loved my long hair I didn't have the time, patience or skills to style it, hence putting it up into a pony tail or messy bun most days. I finally gave my mom the go-ahead and told her to just "Chop it all off!." And that she did. Are you going to try a new 'do this spring?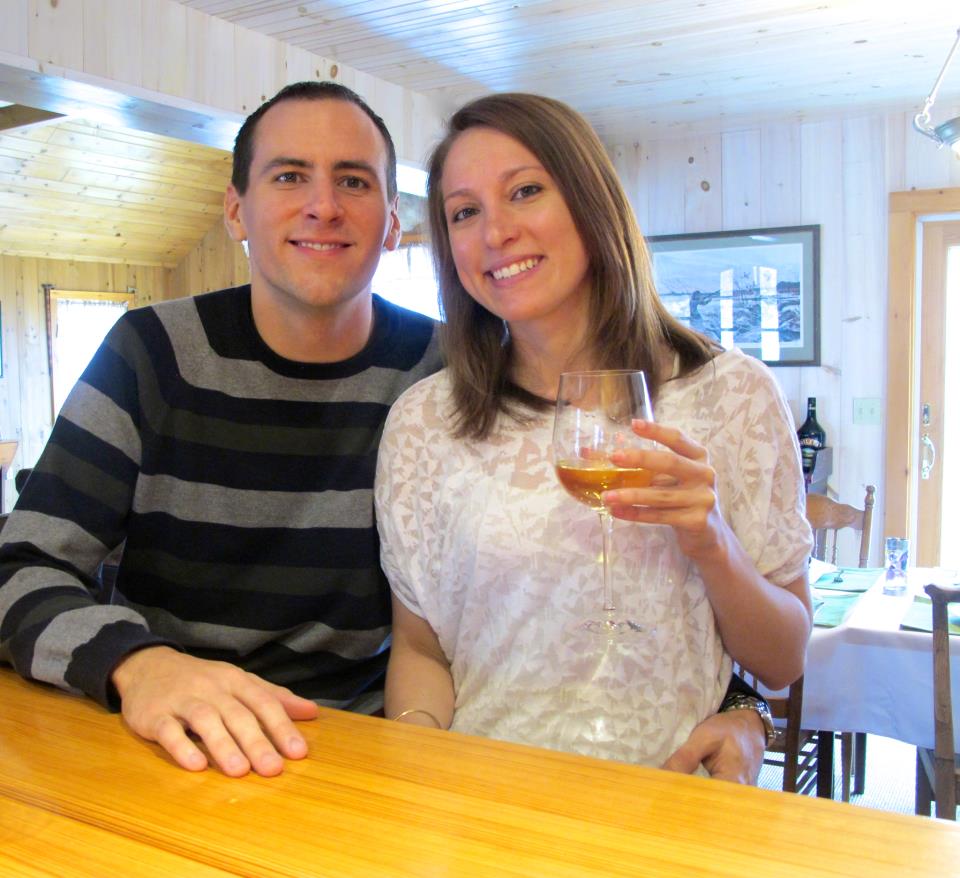 7. Running Weather: Get out there & move! Hate running? Go for a long walk or afternoon stretch. Being outside with nature can be great for both the body and mind. Join me for a run club, river run, or spot me at the Harpoon 5-Miler in May (that is, if our team gets picked). *Fingers Crossed*
8. Upcoming Music Festivals: I've got two fabulous music festivals on my radar this Spring: The Sweetlife Festival with performances from Phoenix, Passion Pit and Yeah Yeah Yeahs, and The Boston Calling featuring Of Monsters and Men, Fun and The Shins. Visit the links above for full lineups.
What's got you grinning from ear to ear lately? P.S. I'd love for you to check out my latest post for Boston Fitness Magazine where I'll be contributing weekly for my new column "Motivation Monday with Healthy Chicks."