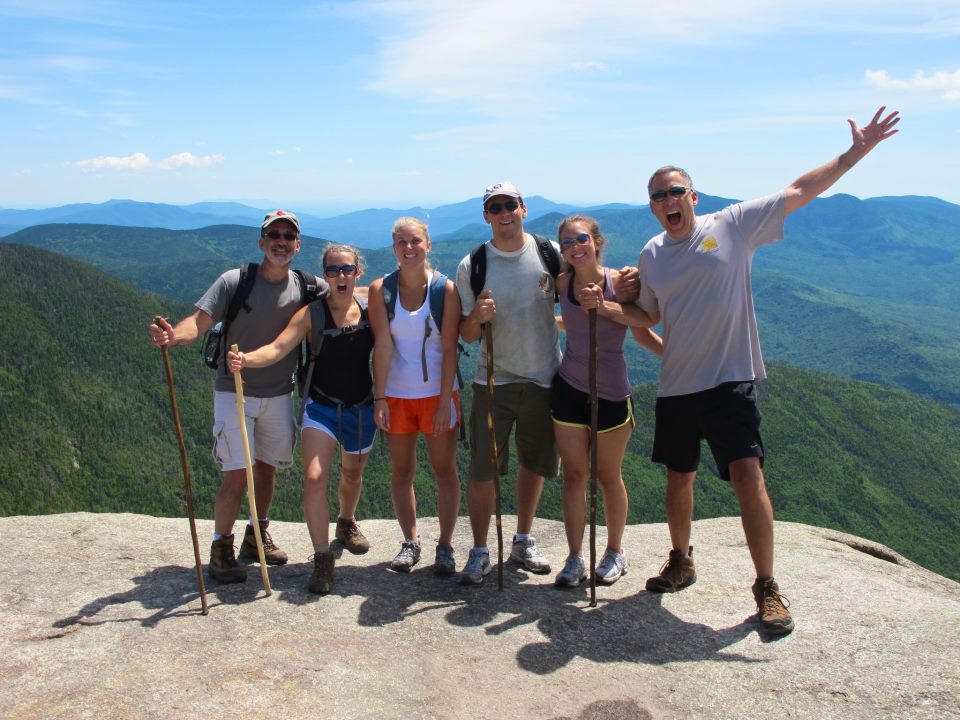 [family hiking trip in Waterville Valley, NH this past weekend]
As you know, I am an avid fan of running mostly due to it's hidden benefits none of which include losing weight or getting "skinny." Sure, these are extra perks that may come along with exercising, but they're not the main reason I run. Rather, I run for clarity, creative sparks (i.e. coming up with a fabulous idea for a new project), getting outside and de-stressing.
I find that when you exercise for weight loss or to obtain that perfect celebrity bikini body it takes all the fun out. And well, when you take the fun out of something, what's the point?
Exercise should be exciting, invigorating, motivational and even a little surprising. It should challenge you, make you sweat, make you laugh and even make you cry (in a good way like the tears that came when I ran my first half marathon with thousands of other women).
On the other hand, it should not make you feel bad about yourself, evoke jealousy, create anger and bring out insecurities. If a certain exercise is causing this negative impact, you may want to rethink it; most likely there is something … Read More!