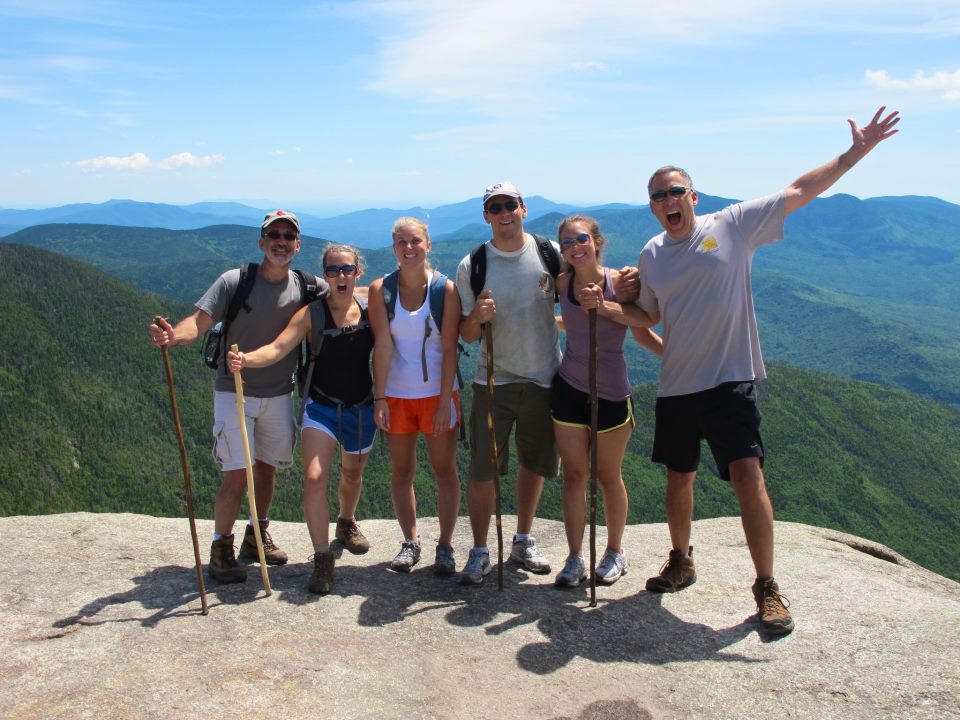 [family hiking trip in Waterville Valley, NH this past weekend]
As you know, I am an avid fan of running mostly due to it's hidden benefits none of which include losing weight or getting "skinny." Sure, these are extra perks that may come along with exercising, but they're not the main reason I run. Rather, I run for clarity, creative sparks (i.e. coming up with a fabulous idea for a new project), getting outside and de-stressing.
I find that when you exercise for weight loss or to obtain that perfect celebrity bikini body it takes all the fun out. And well, when you take the fun out of something, what's the point?
Exercise should be exciting, invigorating, motivational and even a little surprising. It should challenge you, make you sweat, make you laugh and even make you cry (in a good way like the tears that came when I ran my first half marathon with thousands of other women).
On the other hand, it should not make you feel bad about yourself, evoke jealousy, create anger and bring out insecurities. If a certain exercise is causing this negative impact, you may want to rethink it; most likely there is something out there for you that'll better suit your needs and your body.
After all, everyone has their own exercise that does this, just as everyone has a certain diet or skin care regime that works best for you. This is an example of bio-individuality, something I learned through my studies at the Institute for Integrative Nutrition and incorporate in my health counseling practice every day. Basically, it means that everyone has their own personalized roadmap to health, and what may be one woman's medicine could be another's poison.
My "medicine" cabinet in the exercise realm includes running, hiking, skiing, long walks, core fusion, group fitness classes (particularly spinning, step and kickboxing) and Vinyasa yoga. I do not, however, enjoy Pilates, competitive sports, or extreme bootcamp style classes.
A few years ago, I read in a magazine that all the hot celebrities were doing Pilates to develop long and lean bodies, so I thought "I can do that too. I can become long and lean like them." Well guess what, I hated it, and haven't set food in a Pilates studio again. It doesn't make Pilates "good" or "bad." It doesn't make me lame or a quitter. It simply wasn't right for me, and so I moved on.
If you loathe running and never want to be a runner, fine. If you'd rather kayak or spin the day away than set foot in a yoga studio, have no shame. If something simply isn't for you, it does not make you weak. In fact, it makes you unique. It makes you who you are.
So go ahead and explore different exercise routines to find what works best for you. What makes you feel good inside, fills you up and gives you the motivation to do it over and over again?
What types of exercise get your heart racing, and most importantly makes you feel your best self?

…