Good afternoon ladies! I am pleased to say I am now on Day 4 of my cleanse and feeling spectacular: full of energy, perky and renewed. I'm not going to lie; the first two days were a battle but it seems like the hard part is now over with.
Here's a recap of yesterday's menu:
Breakfast: Super Lean Green Berry Breakfast Smoothie
Snack: Handful raw cashews & almonds
Lunch: Large salad packed with spinach, collard greens, apple kale, cucumber, avocado, lemon, olive oil, balsamic vinegar and herbs
Snack: raw carrots & hummus
Dinner: Vegetable soup with carrots, celery, collards, spinach, onions, mushroom, and a dash of sea salt
Dessert: 1/2 a frozen banana
And now for a fun little surprise! Last week Boston Based business Stanz & Co. was kind enough to send me a package of satin elastic hair ties for me to try out.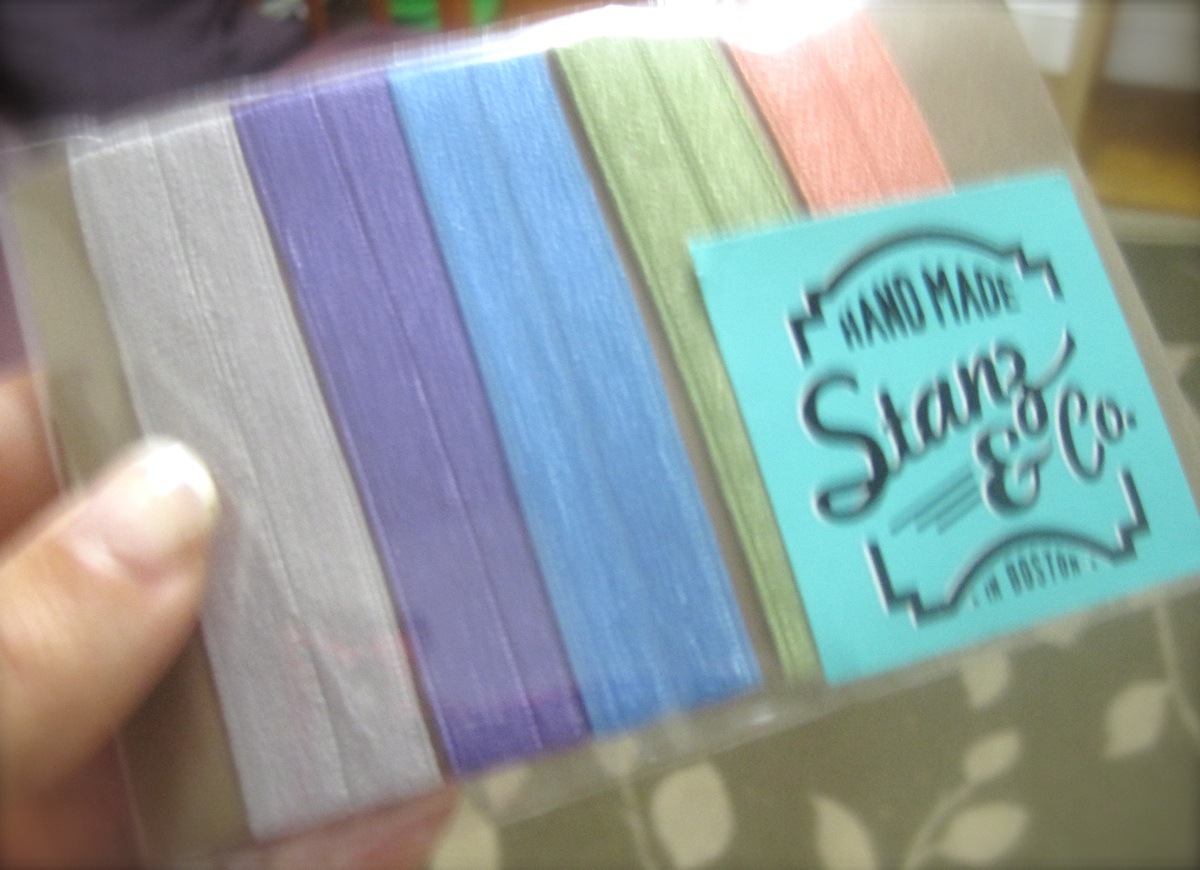 Seriously, how cute are these? I am totally loving the pink to add a little brightness to a simple outfit and make my hair "pop." You can shop for your own color combos here on Etsy for just $6.00 a package which is a pretty sweet deal if I do say so myself.
I love how soft they are, and how they don't leave those annoying dents in your hair, yet still provide enough coverage for exercising and everyday life!
Oh, and now for the surprise part! Founder Maria Constanza Pizano was kind enough to offer 15% off to all Healthy Chicks readers. Simply enter promo code HCHIX for 15% off your oder. I encourage you to browse around her shop…I promise you'll fall in love with the colors.
Have you ever done a cleanse? Which one did you try? How did you like it? What's your favorite Stanz & Co. hair tie color? Share your thoughts here!
XoXo,