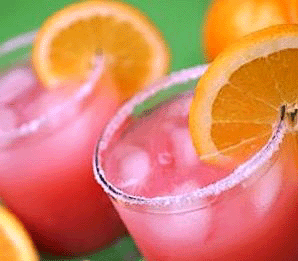 [source]
Can you believe it's already June 2nd? Where oh where did the time go? I'm not complaining however, because June means we're closer to summer (only 19 days away as a matter of fact) which means lots of fun in the sun! Anyway, if you're human, I know you could always use an extra smile to get you through the day. Here are 11 surefire things to get you grinning in no time. Go ahead, don't hold  back!
1. It's the season of BBQs. That means you can eat that cheeseburger or extra rib (or two) without the guilt, that is as long as you go easy on dessert. Remember, being healthy is all about balance, and if you make good decisions 90% of the time, one extra 'dog isn't gonna kill you.
2. You can wear white and rock it proudly. White shorts. Long white summer dresses. White button down flow-y blouses. Deck yourself out in white. It's a beautiful color on you!
3. Flowers, flowers everywhere. They are now in full bloom! Pick a big juicy purple one and put it in your hair…just don't get caught!
4. Summer cocktails are everywhere now that the … Read More!