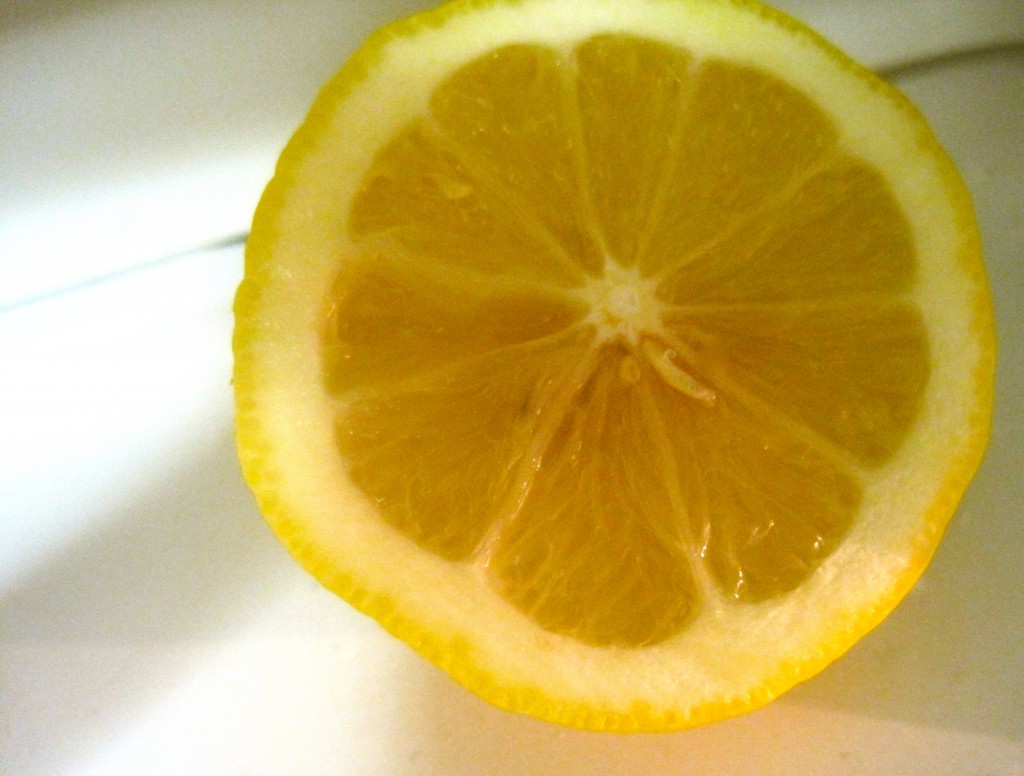 #1: Hug The Boy - 'nough said. I try to squeeze in some a.m. snuggle time and tell him how much he means to me each and every day.
#2: Stretch, breathe & say a mini thanks of gratitude – this can be anything from being grateful for my freedom to feeling extra-lucky to have a great man in my life. Expressing my gratitude allows me to see the positive side of things every time.
#3: Splash My Face with Cold Water & Gently Rub with Jojoba Oil – lately I'm loving my very own homemamde jojoba oil moisturizer mixed with lavender essential oil for a relaxing, calming effect great for both sensitive skin and/or those prone to breakouts.
#4: Sip On Warm Lemon Water – I started this morning ritual a few months ago and can't get enough of it. Simply boil 1 c. of water and cool until warm. Then squeeze the juice of half a lemon and sip slowly. Not only does this help hydrate, but it also energizes, cleanses and detoxes the body. I can say yes to that every day!
#5: Brain Dump – I take a look at my master to-do list and "dump" anything else on my mind (think all those seemingly never-ending to-dos, tasks and errands). Just dump 'em all out there! I then try to list one or two things I can do for myself each day, and circle those in order to make them a priority. This keeps me calm and makes my day not so overwhelming.
#6: Clean Out My Inbox: After the brain dump, I open my inbox flooding with new emails including spam and endless requests. I then either delete, star for later, or respond right away. This helps keep me on top of things, without giving me a headache in the process!
#7: Eat a Hearty Breakfast: Once I'm finished sipping my lemon water, I head to the kitchen to make a hearty breakfast for myself. Lately, my favorites have been veggie frittatas, breakfast burritos (made with brown rice wraps), green smoothies and oatmeal but I change things up every now and then to keep things interesting!
Do you have a morning routine? What's your favorite way to start the day?