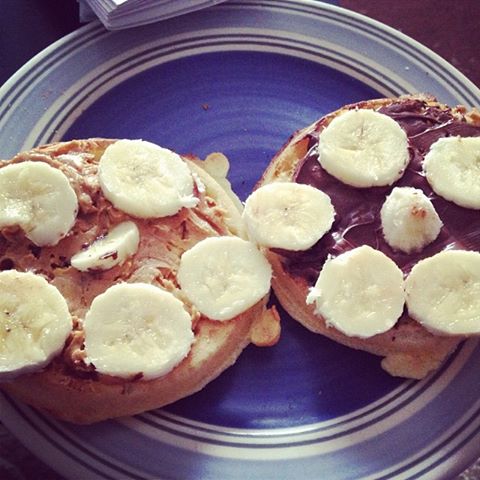 [smile! no you don't have to give up your fave foods to lose weight!]
Usually one of the first steps people take when trying to lose weight and create healthy changes is eliminate "bad" foods or eat less. Cut out chocolate. Eat less meat. Give up soda for good. Skip lunch.
Heck, during my years of dieting (when I was eating diet, low calorie crap mind you) a nutritionist actually told me to eat less calories. "Calories in, calories out!" she cheerfully shouted, something I will never, ever forget. In reality, if she actually looked at what I was eating, simply "Eat more real food" would have done the trick.
It saddens me to see so many young women going on super-restrictive diets in order to get that dream body and feel better about themselves. I'm telling you right now: deprivation & cutting back is not the answer.
For one, I don't believe in "bad" foods. Food is food & it doesn't have a feeling attached to it – it either nourishes your body or doesn't but that doesn't make it "bad." Secondly, when we deprive ourselves we typically want more of said food in which we either ignore … Read More!