Last Sunday, I was invited by the lovely folks at Chestnut Hill Square to participate in a complimentary "Bridal Bliss Day in the Square." What's that you ask? To sum it up it's essentially a full day of pampering…just for me. Oh, and did I mention I got to bring a friend too? Needless to say, it took me about half a second to say YES.
Seeing as though my wedding is now officially next month (eek!), it couldn't have come at a better time. And I knew just the gal to ask to tag along: my best friend (since first grade!) + bridesmaid Morgan.
We started our day with an afternoon spin session at SoulCycle Chestnut Hill.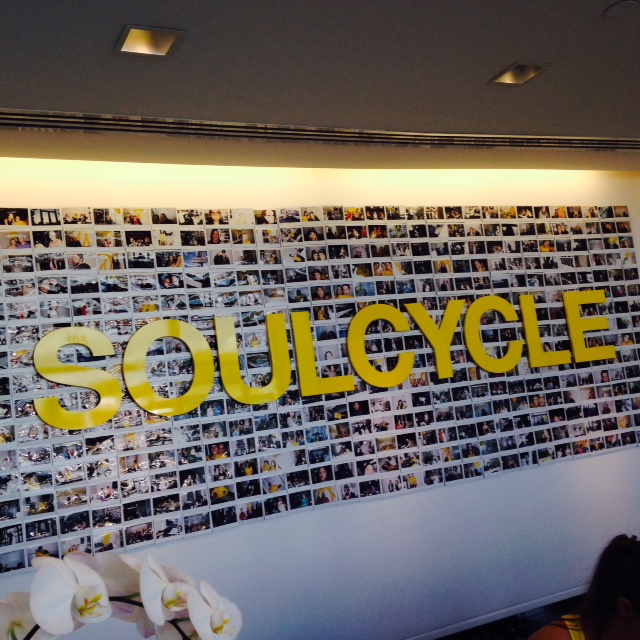 I have been a few times so far, and I have to say there isn't really a workout quite like it. It's the perfect blend of sweat, inspiration and all around fun! The classes are held in a dark, candle-lit room with the beats bumpin' and all of the instructors have this incredible, positive energy.
I was psyched to find out that one of my favorite instructors Erin L would be teaching the class — I couldn't wait for my friend to see what it's all about! Let's just say Erin brought it like usual, delivering a top-notch class. And her playlist was legit including a super-awesome remix to "The District Sleeps Alone Tonight" by Birdy. I always love discovering new songs during fitness classes so I can add to my Spotify playlist and iPod!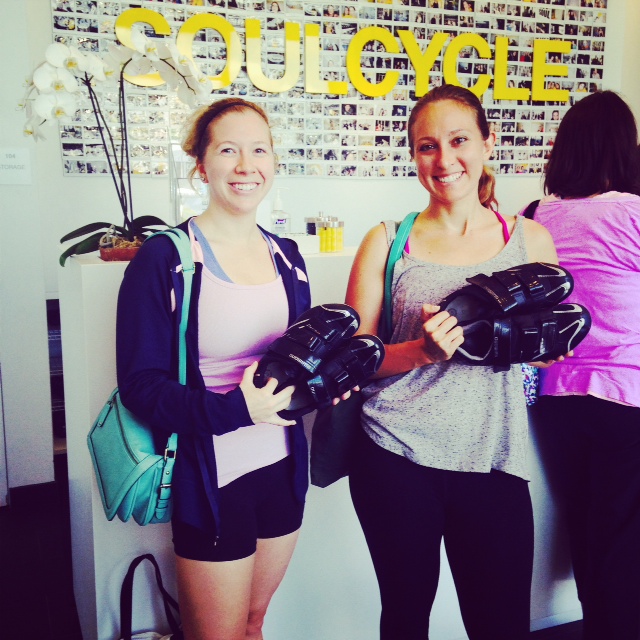 After a great sweat session, we showered up and changed into our dresses. The next stop on the agenda was Drybar, which as the names sounds, is a blow dry bar.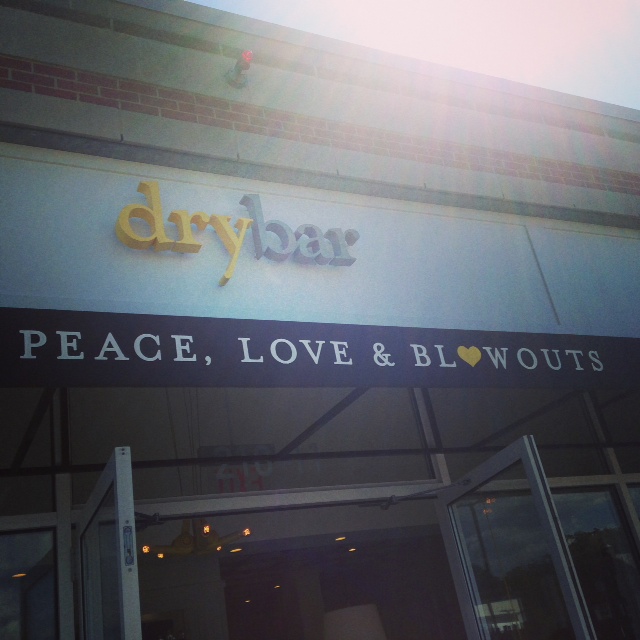 When we walked in, we were greeted by the friendly staff and asked if we wanted white wine or cucumber water. We both opted for wine since, well, it was Sunday Funday! As we waited, we flipped through the look-book to ponder which style we'd go for.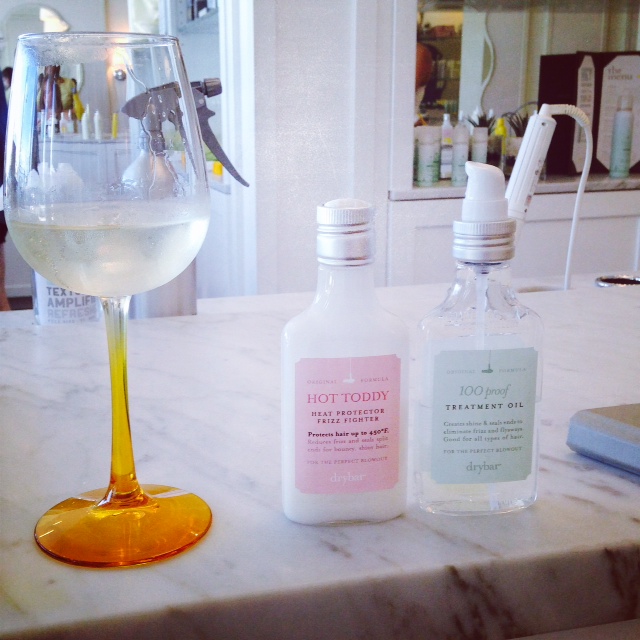 Then we were introduced to our lovely stylists, who brought us to our station. First stop: in the back to get our hair washed! But it wasn't any old wash. My stylist went through every step including all the products she used + why, and made sure I was comfortable throughout (right amount of pressure, water wasn't too hot, etc.) She also gave the most amazing head massage, arguably the best part!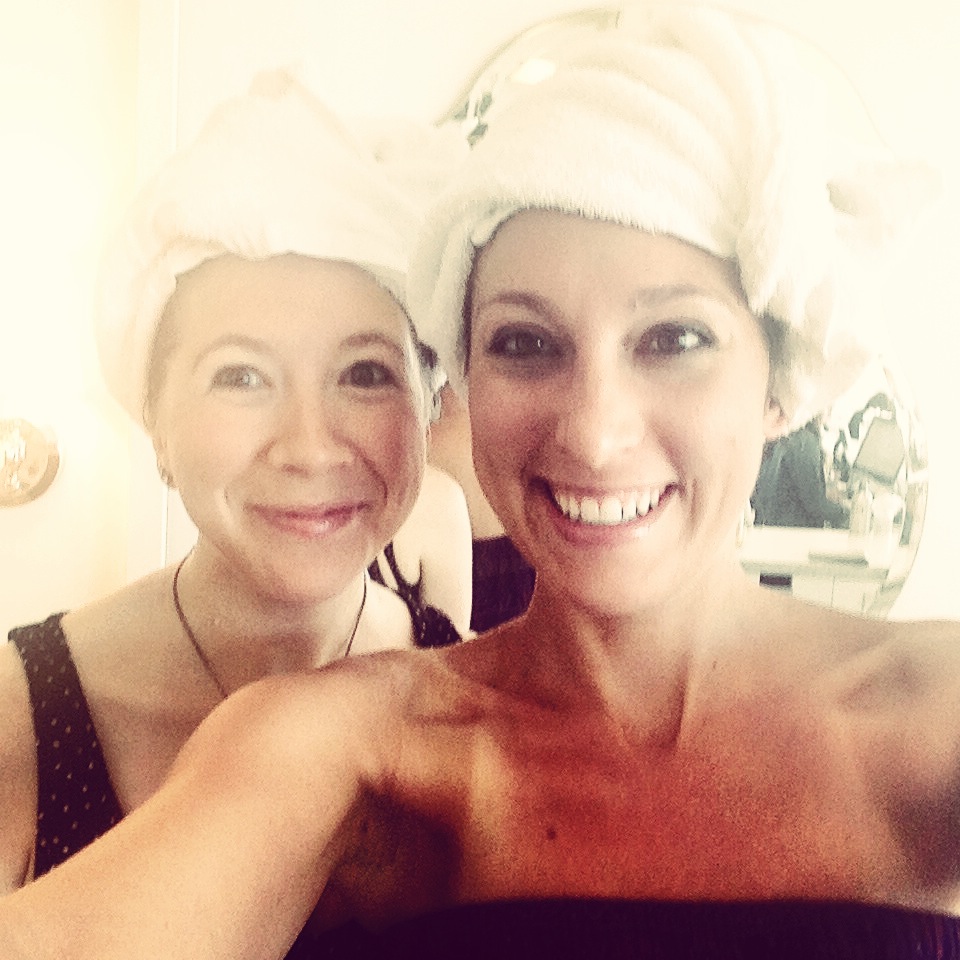 [before!]
I decided to go for their signature look the "Straight Up," straight with a little bit of body. I had mentioned that I'd love for my style to look good the next day, so she said she'd add some extra curl and body to the bottom for a look that'd last.
As she blow-dried my hair, she explained that she wouldn't actually be using a curling iron on my hair at all, but rather curling it as it's dried with the brush. I couldn't believe when she was through how much body my hair had!
Morgan went with the Cosmo-Tai, or beach hair with a little extra volume + glam. Since Morgan usually has super straight hair, I couldn't believe her transformation!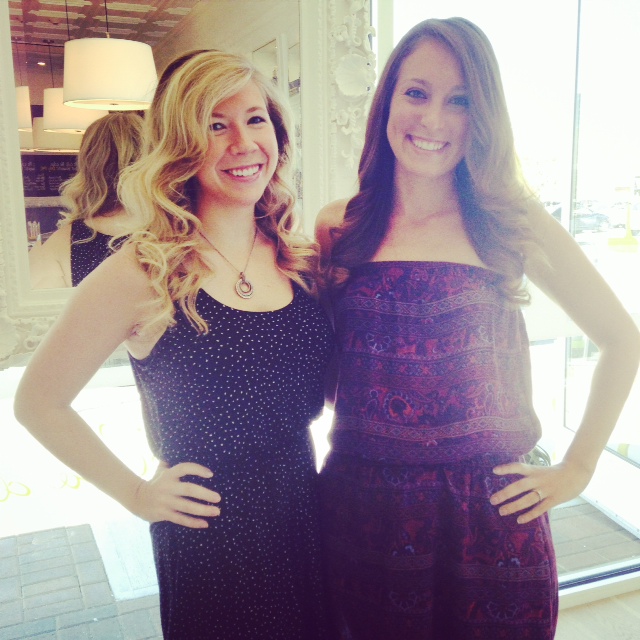 After we were all dolled up, we head out for some shopping. The Square was kind enough to give us $50 gift cards to Sail Loft, where we purchased some undies and candles. We also stopped at Anthropologie and Francesca's, where Morgan bought a super cute headband.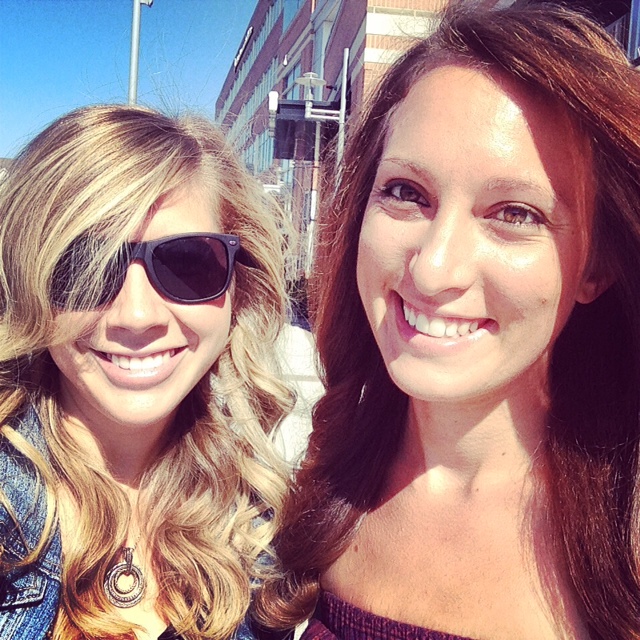 It was now time for our cupcake tasting at Sweet. The staff was so wonderful and knowledgable of all the ingredients. I ended up going with  gluten free chocolate cupcakes, and Morgan went with a seasonal honey blackberry which was absolutely to-die-for. We were also treated to iced coffee and iced tea, how sweet!
After a bit more browsing (and charging up my phone from all the tweets I'd been sending!) it was finally time for dinner at Seasons52. Shortly after we were seated, one of the managers John came over to greet us, making us feel like true VIPs. To our surprise, lucky for us it was restaurant week so in addition to their regular menu they also had an incredible 5-course special which John highly recommended.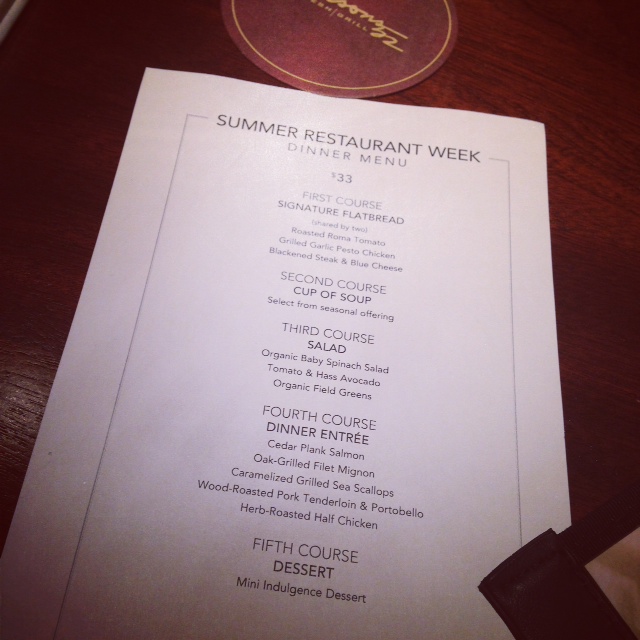 For just over $30, you get a complete 5-course meal including choice of appetizer, soup, salad, entree and mini dessert. For each course, there were 3 to 4 options to choose from, providing something for everyone with a nice variety.
For our appetizer, we shared the grilled garlic pesto chicken flatbread bursting with flavor including fresh mozzarella, balsamic onions, roasted red peppers and arugula.
For soups, I went with their local corn chowder while Morgan opted for the Mexican-style chicken chili. Our salads were absolutely delicious and refreshing – I chose the Organic Baby Spinach (with raspberries and goat cheese) and Morgan got the Tomato & Haas Avocado.
Alas, came our entrees. We both went for the Caramelized Sea Scallops, which our waitress had recommended, served with sweet corn risotto and snap peas. It was full of rich flavor, and absolutely decadent. In fact, we both couldn't even finish our entrees so we had to ask for to-go boxes!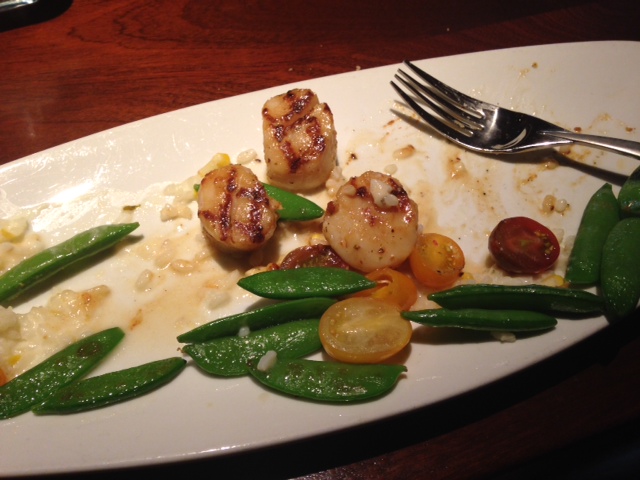 [it looked much  prettier before I demolished it]
But you can't forget about dessert. I had mine wrapped up, but Morgan enjoyed a Chocolate Peanut Butter Torte. Their desserts were so adorable and just the right size, served in little shot glasses. My fiance and I picked through them the next evening, and both agreed they were tasty.
I can't thank Chestnut Hill Square enough for hosting us for an unforgettable girls day out! I left feeling pampered with a happy tummy to boot. Let's just say it was just what this bride-to-be needed to end the weekend!
But that's not all! It'd be selfish if there wasn't something in this for you lovely ladies. I've teamed up with SoulCycle Chestnut Hill for an incredible giveaway. One lucky reader will receive a complimentary ride for two at SoulCycle Chestnut Hill, and I'll be joining you!
To enter the giveaway, simply:
1.  Leave a comment on this post as to what lights up your soul!
2. Post on twitter: "Find your soul this Sept – @Healthy_Chicks is giving away a ride for 2 @soulcycle @ChestnutHillSq ! Enter here: http://healthy-chicks.com/?p=6107
3. Leave a comment once you've posted on twitter. Note: this is optional but will give you an extra entree.
A winner will be chosen at random by the end of the day on Friday, September 5th. Please note that your ride may only be used at Soul Cycle Chestnut Hill.
Xoxo,
Rachel