August has been a whirlwind of a month for me. I joined the SheBreathes team (I'll be teaching a Journaling Class + will be available for 1:1 health coaching), got settled into our new apartment, stood by my dear friend's side at her wedding in Virginia, and traveled to Greece to watch my soul sister marry the love of her life sea-side in the beautiful village of Eressos.
As we prepare to transition into fall (my favorite season!) and close out the month, I wanted to share with you some of my August obsessions. Here are some things I've been crushing on big-time lately:
CLARY CALM ESSENTIAL OIL BLEND
Where has this been all my life? I'm absolutely in love with this essential oil blend, and use it quite often. This monthly blend for women works to keep hormones in check, and minimize those not-so-fun symptoms. During that time of the month (which also happened to be while I was traveling!), I rubbed it on my belly and on my pressure points…and NO cramps. I kid you not, this is the first time I didn't have to take Midol for my discomfort. Lady friends, get yourself a bottle. Feel free to reach out for more info on essential oils…I'm happy to get you started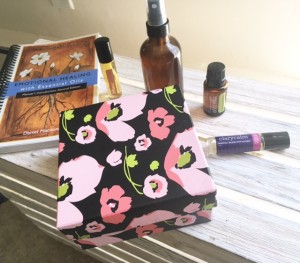 DIY TONER
Speaking of essential oils, I also concocted my own toner this month using equal parts apple cider vinegar + water, and then adding a few drops of lemongrass and tea tree oil. I love spritzing this on my face in the morning before makeup, and throughout the day whenever I need a little refresh. Making your own beauty products is super fun, and you can save lots of money doing so!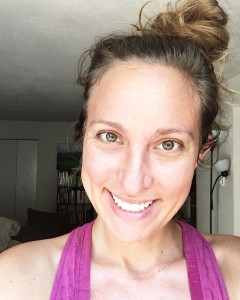 FUNKY HIPPY PANTS
Just ask my husband, I practically live in these pants! I bought them at a little shop in Newport this summer, and can't get enough of them. For me, summer is all about being comfy and free and these pants do the trick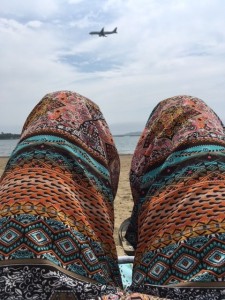 LET IT OUT WITH KATIE DALEBOUT PODCAST
I stumbled upon Katie's podcast a few weeks ago during my social-media hiatus, and absolutely fell in love with her energy and style. She interviews some super cool chicks, each speaker always leaving you with some sweet little nuggets of wisdom. I highly recommend her podcast, and you can learn more about Katie here in her Healthy Chicks in the Community feature.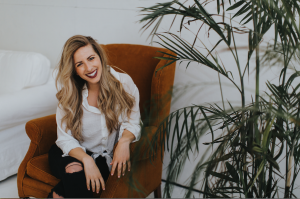 SIMPLE ONE-BOWL RECIPES
When it comes to cooking, I like to keep it simple. I am so not the girl who follows a recipe to a T, and hate anything too complicated requiring 20+ ingredients. In the summer, I especially like to keep the cooking to a minimum, and one-bowl meals are where it's at. Last night, I made this Quinoa with Herby Avocado + Tahini Cream and Summer Vegetables created by my dear friend Atara of The Fennel Frond. Trust me, this one's a must. I left out the feta cheese because hubby + I overdosed in Greece, and added some fresh garlic to the sauce…because, garlic is everything.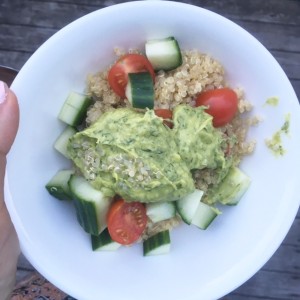 JOURNALING
I can't get enough of my journal lately! Ever since I left my full-time job and moved (two huge life changes), my journal has been my place of comfort (even more so than usual). I love writing my morning pages to clear my head, jotting down ideas that spark me at random, and sharing my dreams.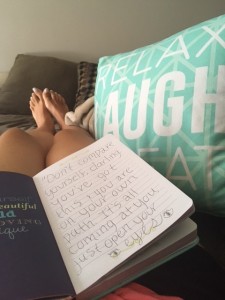 TRAVEL
As I mentioned, this month has been a big one for travel. I especially loved visiting Greece for my first time, and completely fell in love with the culture. The people on the island were so hospitable, constantly feeding us (Oh, the food! I'm still dreaming about the cheese pie and mousakka), playing live music, and bringing us rounds and rounds of ouzo. Opa!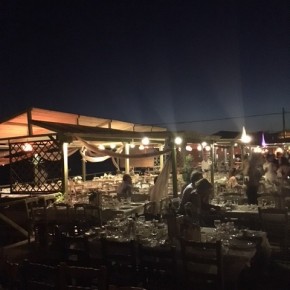 MOO BUSINESS CARDS
I love, love, love my new MOO business cards! Seriously, how cute are these itty bitty babies? I love that they're personalized to me, using all of my own instagram posts. They definitely scream "Rachel!" Love 'em as much as I do? Snag some of your own here! Note: I chose the square design.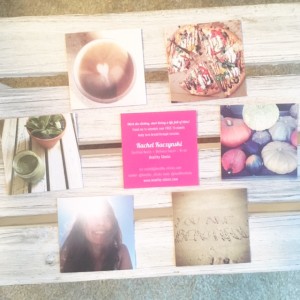 SUCCULENTS
I mean, what's not to love? These guys make any day more sunshiny

And Briggs Garden Center is pretty much succulent heaven.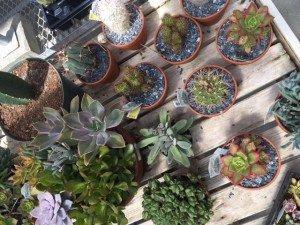 What are you currently crushing on, lately?
xoxo,
Rachel