I love everything about fall, especially the fact that pumpkin pretty much goes with everything these days. Now that the weather is getting crisp, healthy comfort meals have pretty much become a staple in our home.
Last night, I experimented with Trader Joe's new Autumnal Harvest Pasta Sauce to create this savory, heart-warming fall dish. Made with pumpkin, butternut squash, carrot, fall spices & some cream, this sauce embodied everything the season has to offer. Go ahead, give it a go!
Autumn Pasta with Turkey Harvest Meat Sauce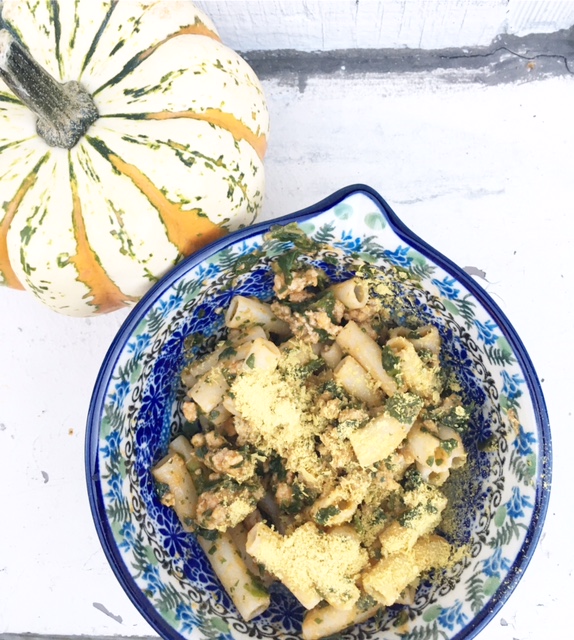 serves 6-8
1 box gluten free pasta (brown rice or quinoa)
1 package turkey burger
1 bag fresh or frozen organic spinach
1 container Trader Joe's Autumnal Harvest Pasta Sauce
nutritional yeast, optional for seasoning
Cook pasta according to directions, being careful not to over-cook. In the meantime, cook the turkey burger in a large frying pan with a little olive oil. Once cooked through, add in the sauce and spinach. Combine with pasta, and serve with a dash of nutritional yeast on top.