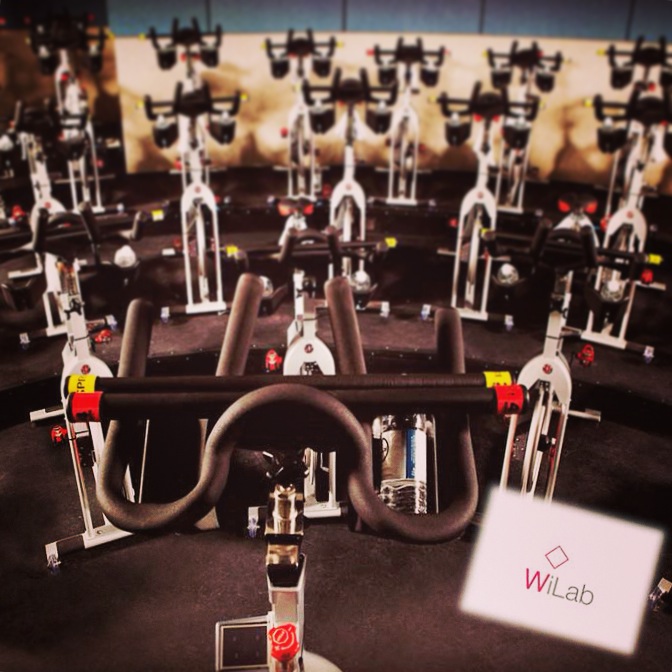 As you know, I'm a firm believer that in order to thoroughly enjoy fitness + discover your personal path to wellness, you must find an exercise that makes you shine. In other words, the goal is to find something that you love + look forward to instead of something you feel you "have" to do.
After all, there's nothing worse than painfully dragging your butt to the gym for a treadmill run just because you "need to work out." Where's the fun in that?
Over the past few years, I've been fortunate enough to discover several exercises that makes me shine and feel my best self including running, yoga and barre. These are the exercises that make you sweat, feel sexy, and leave feeling totally OK with the fact that you just spent $20+ to get your downward dog on. These are the exercises that leave you wanting more.
One of my true loves — which has always been there for me through thick and thin — is spinning. There's nothing like a good, sweaty ride that gets my blood flowing + heart pumping!
Living in Boston, I've been blessed to experiment with many different spin studios – - seriously there are so many popping up! But one of my favorites since the beginning has been Flywheel. Just like an old friend or your favorite skinny jeans, I know I can always count on them to deliver.
Maybe it's their stadium-style seating + their club-like bumping beats. Or perhaps it's their rock-star instructors who motivate + inspire. Or maybe it's the way they encourage you to push yourself further (both personally or competitively).
Or it could very well just be the fact that Flywheel simply rocks.
That's why I'm thrilled to team up with Women's iLab and fellow Boston health blogger Michelle from Sunshine & Superfoods to bring you the ultimate wellness giveaway: that is, two passes to Flywheel! Now you have the chance to give this latest fitness obsession a ride for yourself.
All the giveaway details are over on my instagram, and you have until Friday 1/30 at 12:00 a.m. EST to enter!
Best of luck!
xoxo,
Rachel