MEET RACHEL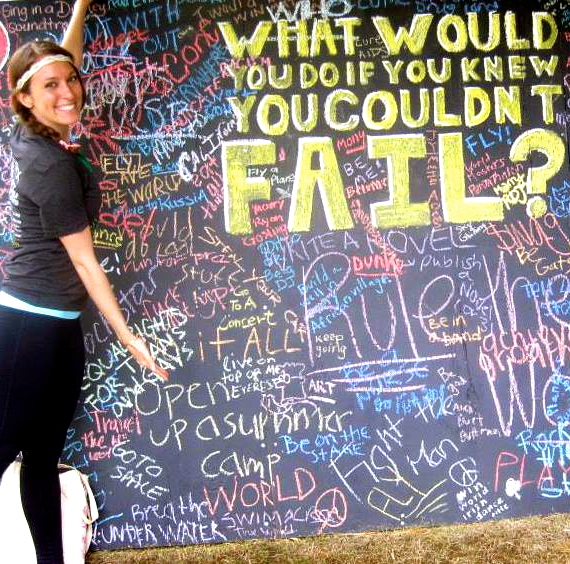 Hi, I'm Rachel: one part freelance writer, one part Health Coach, and 100% Healthy Chick. I'm a twenty-something small town girl living outside of Boston who is incredibly passionate about helping other women transform their lives.
I started "Healthy Chicks" so that women of all ages/sizes/backgrounds/lifestyles could find a place to come together, like a virtual coffee hour of sorts (or Happy Hour if you're that kinda gal). Think of it as Sex and the City with a little more green tea and self-love, minus all the other drama.
As a Certified Health + Wellness Coach, my mission is to show women how to nourish themselves fully (mind, body + soul) so they can ditch the dieting, the depriving + the self-doubt once and for all and start LIVING a life full of pure bliss.
Why? Because I've totally been there, girlfriend and it was pretty dark + scary. But you are not alone. Through years of healing myself, I now know that life is more than a number on the scale. That passion is not something we need to chase or "find" but rather it's within each + every one of us. (Sometimes it just needs a little unblocking.) That this beautiful, sometimes crazy life of ours is meant to be lived. And that too many of us are hiding behind the numbers, the rules + regimes, and the "I can'ts" to notice all the joy around us…that's already within us.
I've been on every diet (from South Beach to "Lemonade Detox") + read endless self-help books…and nothing worked. I didn't reach my "happy weight" until I re-discovered my inner happiness. I do not believe in perfection. And I'd rather wear yoga leggings + flip flops over high-heels any day, though I do cherish those special moments of getting dressed up.
I spent 23 years of my life single…and then I fell in love and married the love of my life. I love love…and am generally an extremely happy, positive person (though I have my bad days). I am extremely emotional…and cry a lot. I've learned to be OK with that.
I don't do the 9-to-5 thing, loathe schedules, and have a hard time sitting still for too long. Handwritten notes are my favorite. And my happy place is an eclectic cafe, The Beatles, my journal + a strong cappuccino. I heart cheese…and kale. Red wine…and green juice. Running…and yoga.
Bottom line? I'm a real girl + I'm a big fan of keeping it real.
I have a feeling we'll get along…Let's be friends?