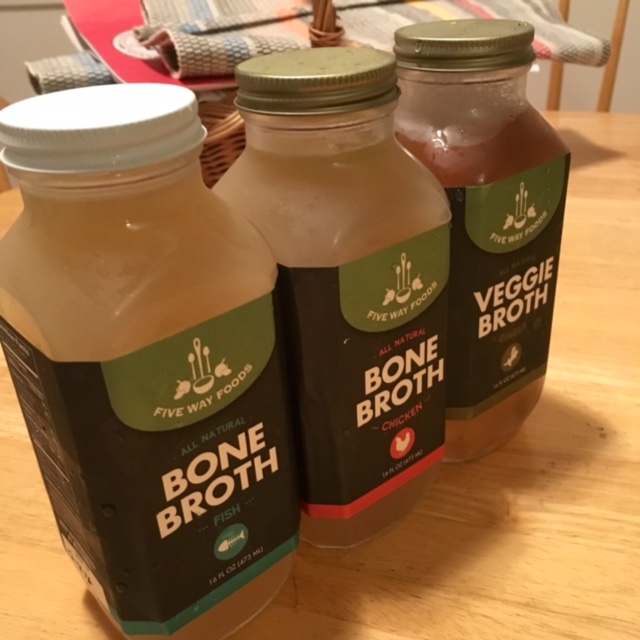 Bone broth has become quite the hot topic in the natural food world of late. But despite all the hype, I had yet to try it myself.
"It's just such a pain to make…I'll have to buy a whole chicken…make a roast…save the bones…it's just too hard!" (excuses, excuses!)
MEET FIVE WAY FOODS
Fortunately, Five Way Foods reached out to me, offering to send me a few bottles to try. I was sold. Five Way Foods is an MA-based startup, specializing in locally-sourced broth with delicious flavor. All of their products are gluten and dairy free with no added sugar or chemicals. You can use their broth "5  ways" — as a beverage, in a stir-fry, as part of a sauce, in a soup/stew, or to make risotto. Or you can come up with your own unique way! I especially love that they source from local farms & purveyors like Red's Best Seafood, Walden Local Meat Co., and Russo's Market. Knowing where my food is coming from is extremely important to me!
The crew at Five Way Foods ended up sending me a bottle of each of their flavors: Chicken Bone Broth, Fish Bone Broth and Veggie Broth. … Read More!