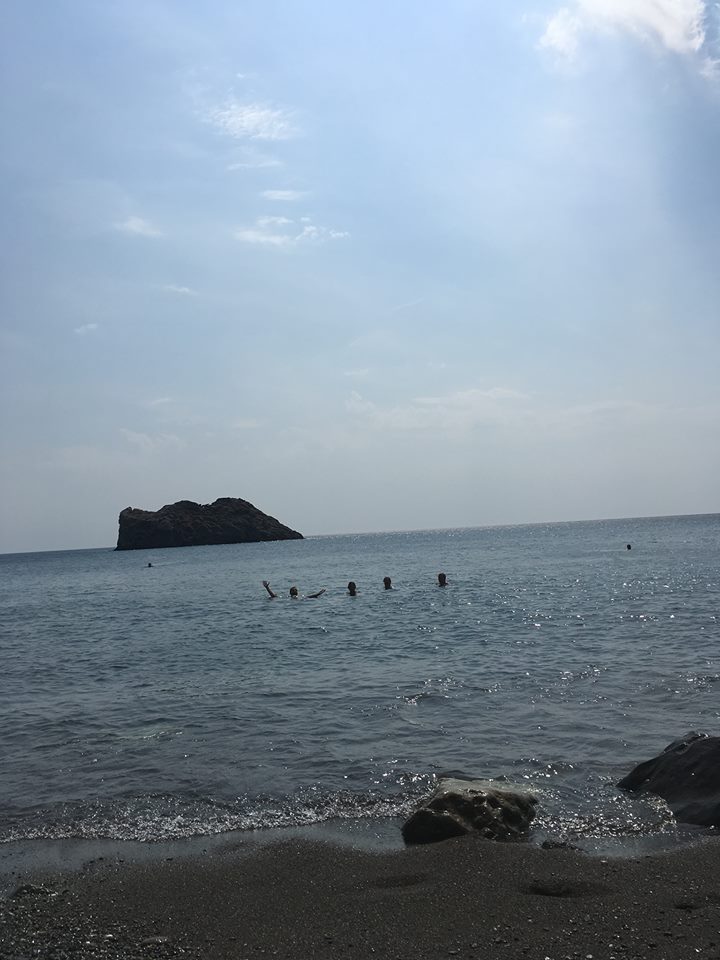 Last August, my husband and I journeyed to Greece for a friends wedding, traveling from Athens to the magical island of Lesbos to celebrate with my dear friends. While there, we were lucky enough to see the Acropolis, swim in the clear blue Aegean Sea, take a private boat ride to dive for sea urchins, dance the night away under the stars and sip on ouzo infused with fresh figs from their family farm.
But one of the things I miss most about Greece is the incredible food. From fresh feta cheese and Spanakopita to Moussaka and Stuffed Grape Leaves, it's safe to say we ate our way through exploring this beautiful country.
One of the Greek staples hubby and I missed most when returning home was our daily dose of gyros. For just a couple bucks, we indulged in the incredible stuffed pitas with juicy meat and scratch-made tzatziki sauce on the regular. Most of the time they were loaded up with french fries too, which hubby especially loved!
Ever since going 100% gluten and dairy free, it's been difficult to enjoy Greek-inspired food. After all, most of their dishes are made with bread and cheese!
When … Read More!