Shop Spark Your Bliss Cards Now on Amazon!
Healthy Chick's Spark Your Bliss Deck is a 36-card deck of practical affirmations designed to help you set your soul on fire.
The deck is beautifully designed with bright colors of purple, yellow, teal and pink. Each 3.5 x 3.5″ square card has a word, positive mantra, journaling exercise, and supporting action steps, and is designed with 100% love.
The cards come in a square tuck box with a beautiful illustrated mandala design.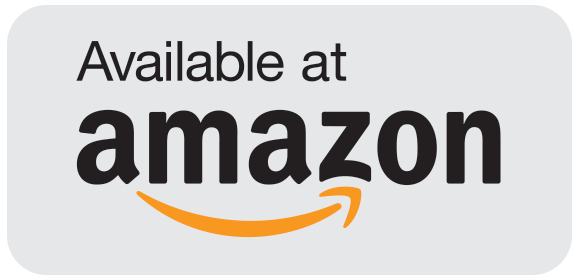 THE BACKSTORY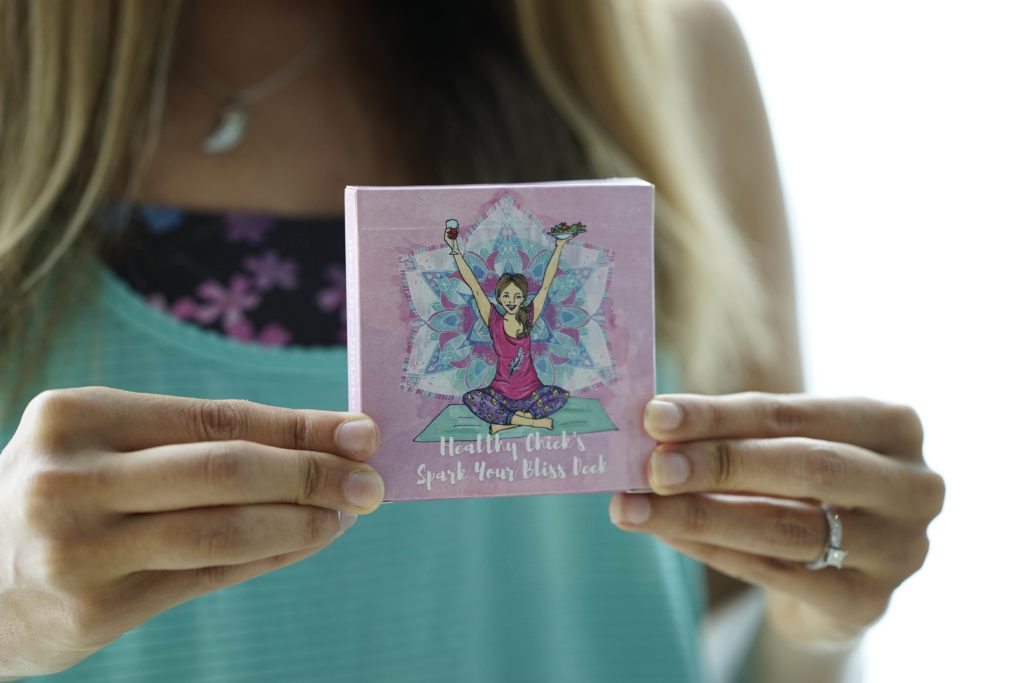 One day, I said out loud that I wanted to create my own positive affirmation deck. But then the fears creeped in…the ol' "but it's going to be so hard," "but what if I can't" "but it's already been done before," "but how can I stand out?"
Then this past summer of 2016, a little voice inside me said, "sweetie, but what if you CAN?"
And so I did, and Spark Your Bliss Deck was born. I wanted to create something new and different — something that would resonate with the "everyday chick" not just strictly for yogis or meditation gurus.
I worked hard and thoughtfully to create a deck that speaks my truth: 36 beautiful, positive mantras complete with journaling exercises & supporting action steps to boot.
THE DEETS
To use the cards:
1. Shuffle the cards + pull one when ready.
2. Allow the message to serve as an inspiration for the day/week.
3. Write out your thoughts, using the journaling prompts.
4. Spread the love by gifting one to a friend or stranger.
5. Let the sparks begin to fly!
Special shout out to my beautiful illustrator Precious Little Illustration & designer Chantelle Davis-Gray for helping make this happen. Here's to following your dreams! #sparkyourbliss

"When I went to She Breathes Balance & Wellness for the first time, a dear friend bought me your deck of yumminess. I use it every morning with my 13-year-old daughter as part of our morning ritual."
-Maria Salomao-Schmidt, Coach Me Maria
"This is my go-to gift these days. This is an incredibly powerful deck of affirmation cards which also offer mantras along with journaling exercises. I must say, I was a doubter – but once I started using them, I was surprised, excited and energized by the focus and clarity they bring every day."
-Susan Finn, Susan Finn Online
"On a journey to increasing your mindfulness and inner strength? These cards are a great addition to your work. Easy to use, fun to read and complete the tasks assigned, and just the right amount of "depth" to let YOU do the thinking and diving deeper. Buy them for yourself or as a gift for the other mindful loves in your life."
-Marissa T.
"LOVE these cards. I like to mix them up and blindly pick a new one each week. The affirmations are always so on point, often making me smile or laugh, always making me feel ready to take on the day. And I love that they have associated actions and journaling tips to further manifest the life you desire. Highly highly recommend!!!"
-Nicole F.