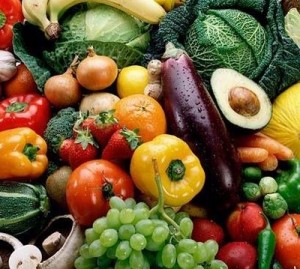 [source]
It seems like everywhere you go these days organic is plastered onto everything. It's like the new "reduced-fat" or "low carb" in the supermarket world. Do I really need to buy my kids organic lollipops, and will organic milk really make a difference? It sure as hell sounds good, but what will it do for me, more importantly my body?
Sometimes I just buy organic for the heck of it. After all, it can't hurt. When I see the label 100% organic, free-range blah blah blah I just feel as if what I'm eating is safe. Other times I don't give a crap. I like my chocolate chips, cheese and wine the way they are. Do I really need to go organic?
I'm sure many of you all have the same questions running through your head every day. After all, the world of the organics can be a bit overwhelming. It's not like we had class lectures on the topic while growing up. This is all new to many.
Turns out, there is a group of twelve foods – the Dirty Dozen – that you should always, always buy organic as they are more susceptible to pesticides and other chemicals. Do we really want that gunk in our body? No thanks!  What if I rinse and wash my fruits 'n' veggies though? you ask. Tough luck. Rinsing may slightly reduce the chemicals, but it's not enough to prevent contamination.
OK enough screwing around. Let's get to the point. Alas, here are the "Dirty Dozen" that you want to always buy organic:
celery
peaches
strawberries
apples
blueberries
nectarines
bell peppers
spinach
cherries
kale/collard greens
potatoes
grapes (imported)
And the "Clean 15" – eat your heart out 'cause they're lowest in pesticides:
onions
avocado
sweet corn
pineapple
mangoes
sweet peas
asparagus
kiwi
cabbage
eggplant
cantaloupe
watermelon
grapefruit
sweet potato
honeydew melon
[Source: FoodNews.org]
Now the big question is, where do I buy organic? I know for a fact stores like Whole Foods and Trader Joe's tend to carry a larger organic line than most grocery stores. Also, your local health food store should have plenty options. Larger brand supermarkets like Stop & Shop are starting to carry organic food, but the options are slim. Then there's your best bet – the local food stands and Farmer's markets – where you'll be sure your food is organic, fresh and tasty!
This afternoon The Boy and I are going to do a little exploring at Stop & Shop to see how many items we can find organic, particularly looking out for the "Dirty Dozen." Then we're planning on making a healthy dinner with our finds: salmon and organic veggies, perhaps? I will let you know what I discover!
Do you buy your food organic? What items do you always buy organic, and which are you more carefree about?