Can you believe it's already Friday? I can't! This week sort of flew by like a hurricane for me…a very blurry hurricane. Ever since I've been back from my Fourth of July camping adventure, I've unfortunately been sick as a dog. I feel sore, lethargic, and have a killer sore throat. But I'm trying to stay as positive as I can despite my situation. There's nothing a little R & R, Vitamin C and hydration can't fix, after all! I'm hoping to be back to my normal self soon enough.
Anyway, it's Friday and you know what that means…it's time for my weekly Friday Favorites! Here's what I'm obsessing over this week:
Slow Flow Yoga: The other day, I was feeling a little down so I decided to use my complimentary week pass to Healthworks and get down with some Slow Flow Yoga. First off, Healthworks was absolutely beautiful. It was my first time attending the fitness center for women, and I was so impressed by the sparkling clean interior, outstanding customer service non-crowded space.
I also thoroughly enjoyed the Slow Flow Yoga class, which was a mix between a meditative practice and a slow flow of yoga postures. Afterward, I felt refreshed, rejuvenated and much more positive than I was when I went into the class. The guest instructor had the most soothing voice too; it didn't hurt that he had an English accent!
Civilization: As much as I loved "roughing it" and unplugging for the long weekend, I'd be lying if I said I didn't miss civilization just a tad. There are just so many things I take advantage of, like the comfort of my own bed, to-die-for Spicy Tuna Maki from my favorite sushi joint, and clean underwear. It's kinda nice to be back to good ol' civilization after all, especially when I'm feeling under the weather.
TomCat: This guy was one of the rangers on our camping trip to Bumpkin Island. His name was "TomCat." He walked around 24/7 with a full Dunkin' Donuts cup and a comb in his pocket. Enough said. He was such a character, and quite the legend if I do say so myself. I don't think the Bumkin trip would have been the same without him.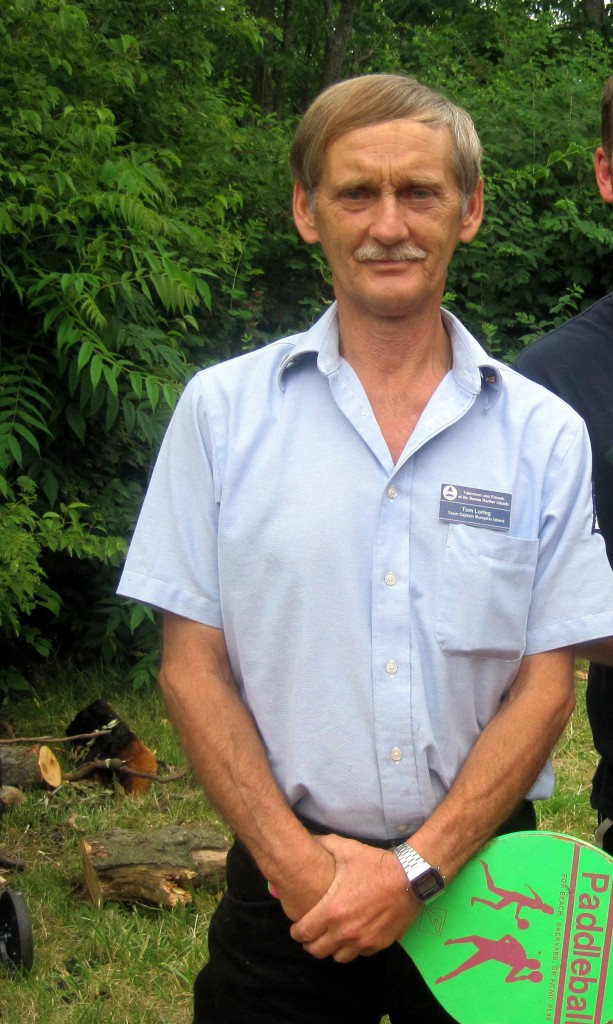 What are you lovin' this week? Have a lovely weekend, and to all my fellow Bostonians: stay dry & don't forget your umbrella!
XoXo,