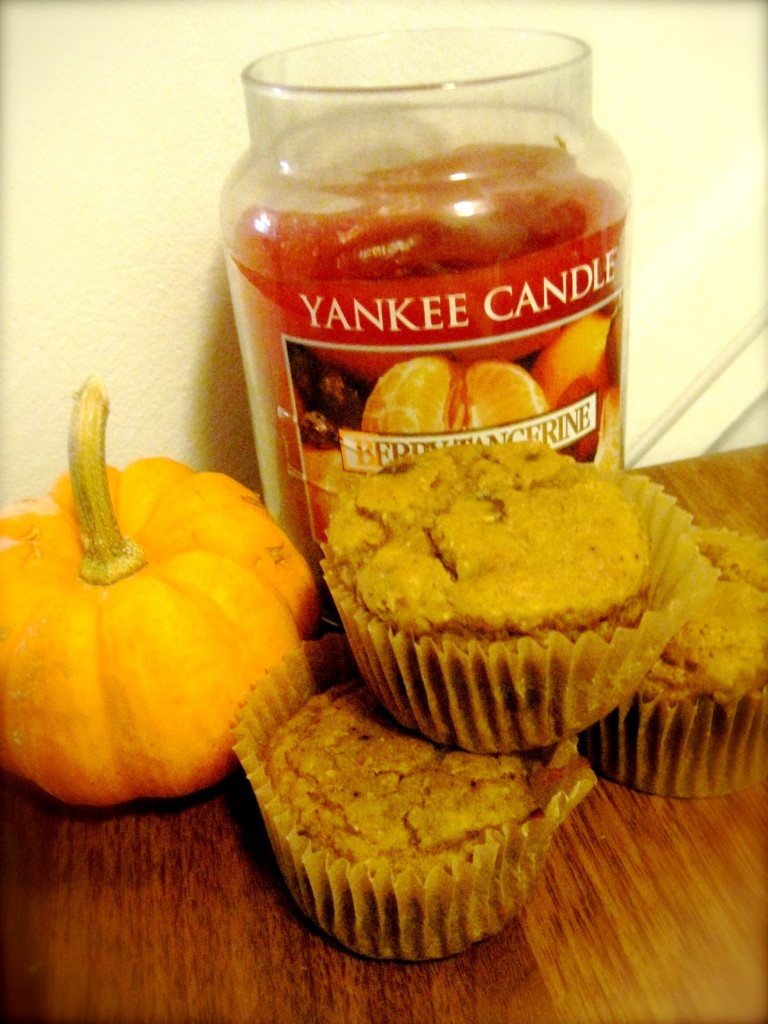 It's no secret that I absolutely adore pumpkins. I just love everything about them from the fact that they can help treat acne to their delectable seeds that are a pleasure to roast. Naturally, I try to cook with pumpkin when I can, and 'tis the season to do so!
Last week, I picked up a cardboard box of organic pumpkin puree from Whole Foods (from a local MA farm). While I try to use fresh as much as possible, sometimes in life you need to take shortcuts and make the best of what's available. Plus, it's much wiser than buying canned pumpkin which can contain toxins like BPA.
This week, I made two pumpkin treats: Gluten Free Chocolate Chip Pumpkin Muffins + Pumpkin Maple Oats. Boy were they delicious.
Gluten Free Chocolate Chip Pumpkin Muffins
Makes about 20 muffins
I modified this recipe from Bob's Red Mill but changed up a few things, like adding chocolate chips and replacing the oil with unsweetened apple sauce. These make for the perfect pairing with tea on a chilly eve.
What Ya Need:
2 large eggs
1/2 tsp Cloves, ground
1/2 tsp pumpkin pie spice
1 tsp cinnamon
1 tsp baking soda
1 tsp baking powder
2 c. all purpose gluten free flour (I used Bob's Red Mill brand)
15 oz. organic pumpkin puree
1/2 c. applesauce, unsweetened
1/2 cup raw honey
1 tsp pure vanilla extract
1/2 c. dark chocolate chips
Directions:
1. Preheat oven to 350°F. Line muffin tin with paper liners and set aside.
2. Whisk eggs, vanilla, honey, applesauce and pumpkin together until well combined.
3. Mix all dry ingredients together. Then, stir in egg mixture; add chocolate chips. Mix until blended, and fill muffin cups until about 2/3 full. Bake for 12 to 15 minutes.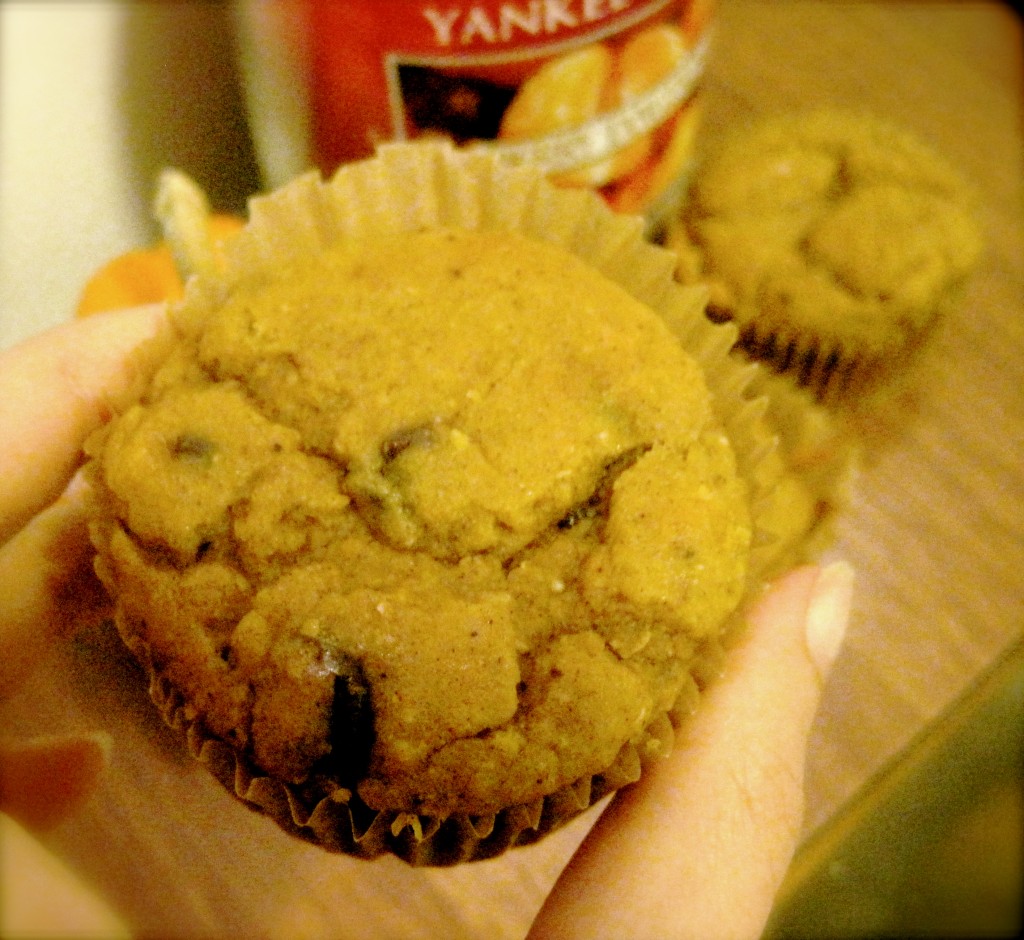 Pumpkin Maple A.M Oats
Delicious in the morning with a cup of organic Equal Exchange Breakfast Blend…Like a winter's kiss.
What Ya Need:
1/2 c. gluten free old-fashioned rolled oats
1 c. water
1 to 2 TB pure pumpkin puree
1 TB pure maple syrup
dollop of raw almond butter
dash of cinnamon
butter to taste
Directions:
1. Cook oats according to directions. Once the water is just about gone, mix in pumpkin puree and maple syrup.
2. Top with cinnamon, butter and a dollop of raw almond butter on top. Enjoy!
Here are some other healthy pumpkin recipes from around the web:
Pumpkin Risotto with Prosciutto
Roasted Pumpkin & Pomegranate Salad
Vegan Pumpkin Pudding (Note: I recommend replacing canned pumpkin with fresh or boxed)
What's your favorite way to incorporate pumpkin into your cooking?