This past week has been nonstop…in a good way that is. One of the many reasons I adore living in Boston is the seemingly never-ending supply of events, especially for us twenty-somethings. From wine tastings to food fests, yoga events to music festivals, The Hub is where it's at when it comes to things to do.
And this pat week was no exception. Now that the weather is getting nicer (and bars are starting to open their outdoor patios again), there's been a flush of events coming through my inbox. Since I like to keep myself busy and connect with new people, I try to attend as many as I can, while still making sure I have time for myself (which as you know is super important to me).
This week, I dabbled in a number of events including the Harpoon 5-Miler, Exhale Spa's Fusion Fest and A Taste of Faneuil Hall: a little bit of fun, fitness and food. After all, that's what being a Healthy Chick is all about, right? See below for a first-hand recap of each event!
Sunday: The Harpoon 5-Miler
This past Sunday, myself and 5 friends ran the Harpoon 5 Miler at Harpoon Brewery to help raise money for The Angel Fund, an independent nonprofit benefiting ALS. Our team was named "Team Brewski" since both The Boy & I both have last names that end in "Ski" (Most people refer to me as Rachel Ski) and, well, it was a day filled with brews.
Unfortunately, the night before the race The Boy came down with flu-like symptoms and had to forfeit, but luckily my best friend subbed in for him. It was such a beautiful day, and the whole team finished strong with big smiles! I actually finished in just over 42 minutes, a time I was super proud of.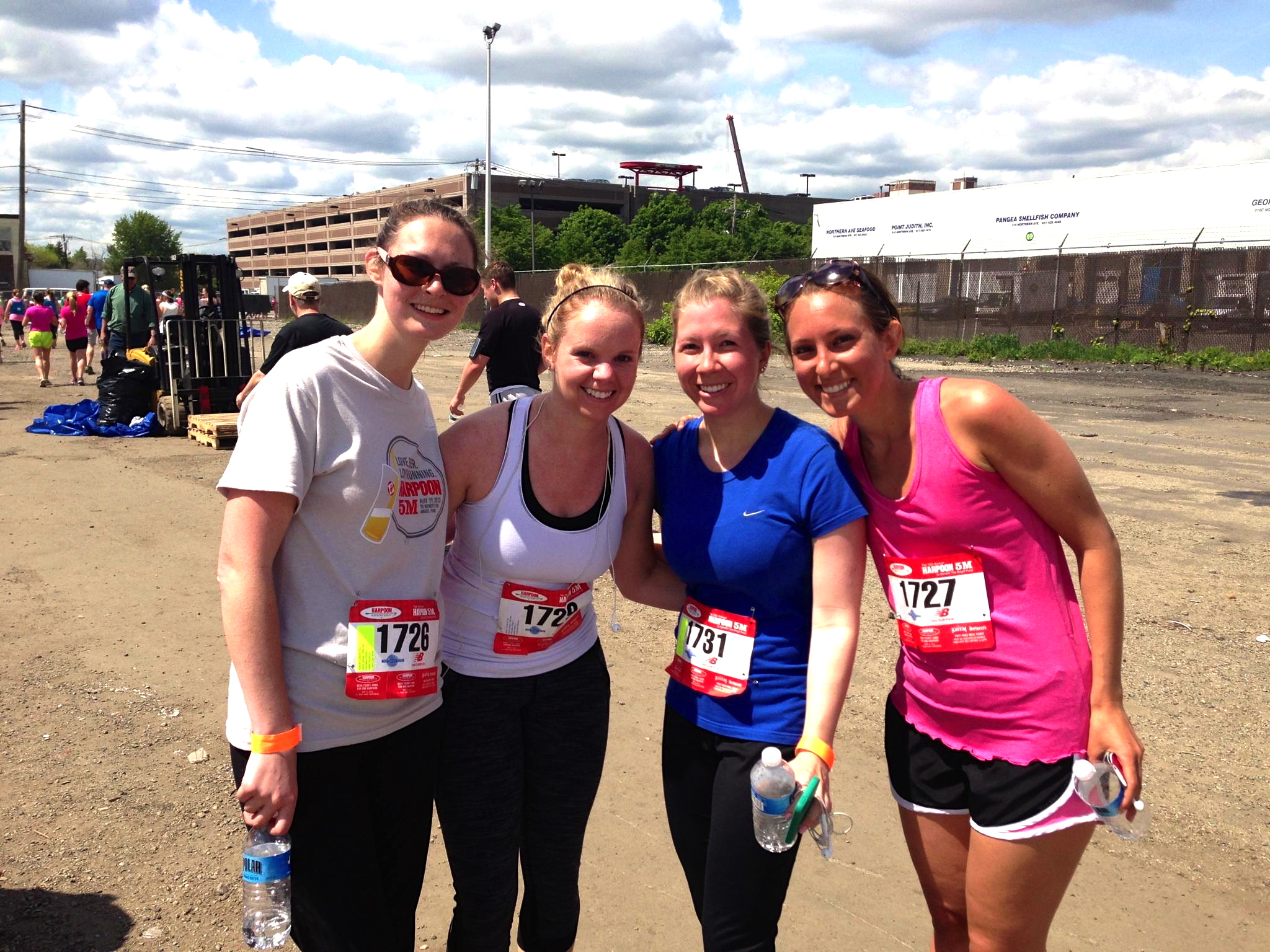 [Most of the Team Brewski ladies!]
After the race, we were provided food from Bertucci's as well as two drinks each  from Harpoon. I used my tickets for Harpoon's Honey Cider, which is naturally gluten free with a light, refreshing honey taste – perfect for summer and a gal who doesn't really like beer! Post drinks, we mingled, listened to the live band and danced our little runner legs off. Good times all around!
Wednesday: Fusion Fest
On Wednesday, my week of fitness events continued at Exhale Spa's Fusion Fest, celebrating Exhale's 10-year anniversary. For the entire day of May 22nd, Exhale teamed up with Women's Health magazine (one of my faves!) to offer free Core Fusion classes all day long! I took the 5 p.m. class with one of my favorite teachers Meg. I actually used to work at Exhale's Battery Wharf location so it was nice to be back to the barre!
Tonight's class was extra special as it was part of Women's Health magazine's "The Next Fitness Star" competition. They've finally narrowed it down to just 5 finalists and I was lucky enough to no only meet one of them, but work out next to her! Yes, that's right; I had the honor of meeting Stacie Clark, Co-Founder and CEO of Tiger Athletics. Not only was Stacie in incredible shape, but she was also a real, down-to-earth all around fun girl!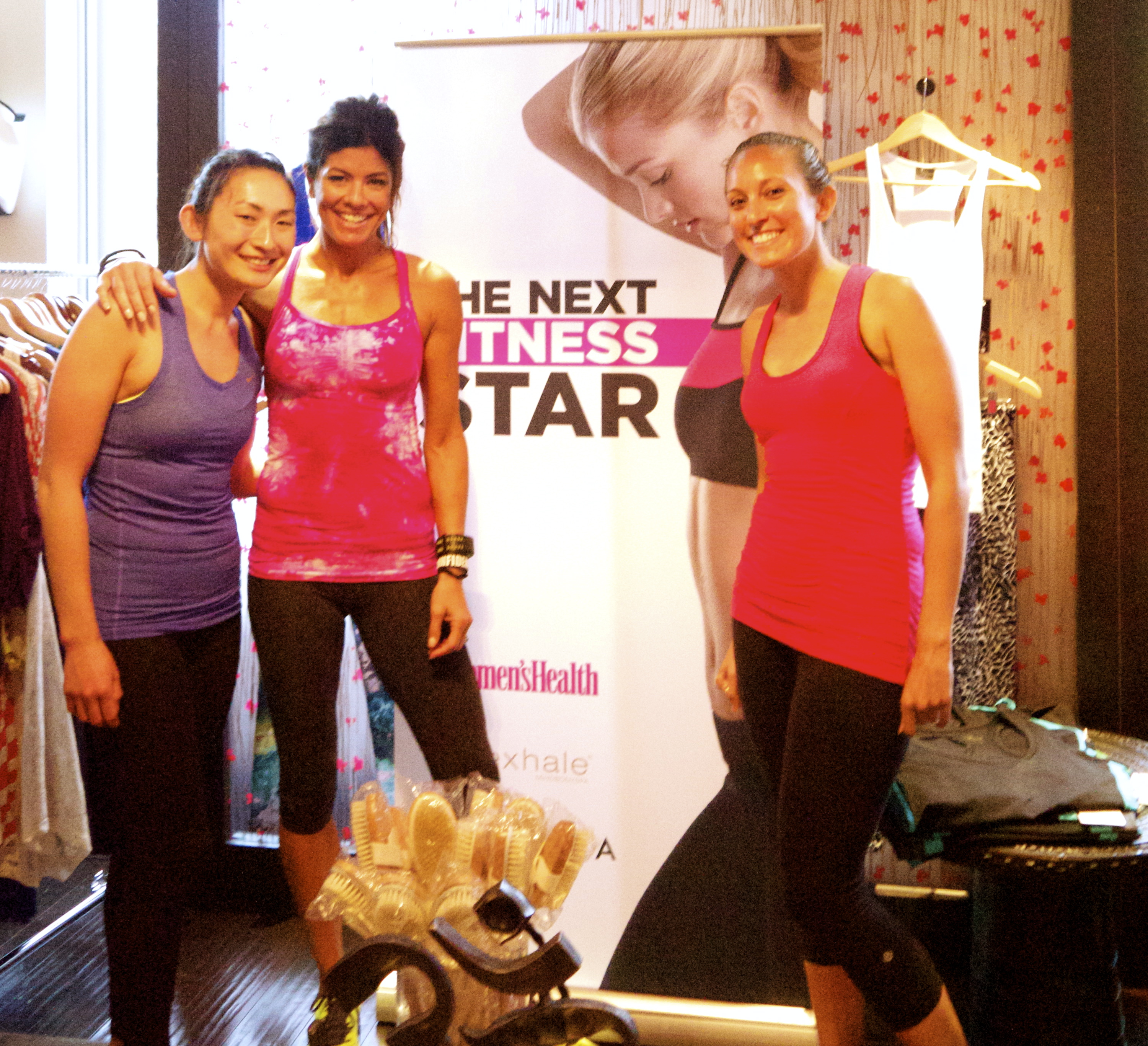 [fellow blogger Jess from Little Miss Runshine, Stacie & I]
After class, we chatted for a good half hour about life, fitness, relationships and everything in between. In fact, we even discussed the importance of "unplugging" and me time, something that's ultra important for the two of us. I loved learning that though Stacie has 20 years of fitness experience under her belt, she was actually first in the fashion industry. Then 8 years ago she decided to leave and go fulltime into fitness and that's when "Tiger Fit" was born, which is actually a whole family affair (something Stacie values dearly). As we got to talking about her passion and the whole process thus far, she confidently said "I want to specialize in changing lives." That right there says it all!
Final voting for the competition begins June 19th so be sure to help support Stacie. I can 100% attest that she's truly the real deal! After class, we were given little goodie bags with dry shampoo, Vita Coco coconut water and June's issue of Women's Health. Big thanks to Exhale and Women's Health for putting this on!
Thursday: A Taste of Faneuil Hall
Those who know me well know that I love food, and that's exactly why I was thrilled when invited to be a guest at the 1st Annual Taste of Faneuil Hall. The event took place in Ned Devine's and the upper rotunda of Quincy Market.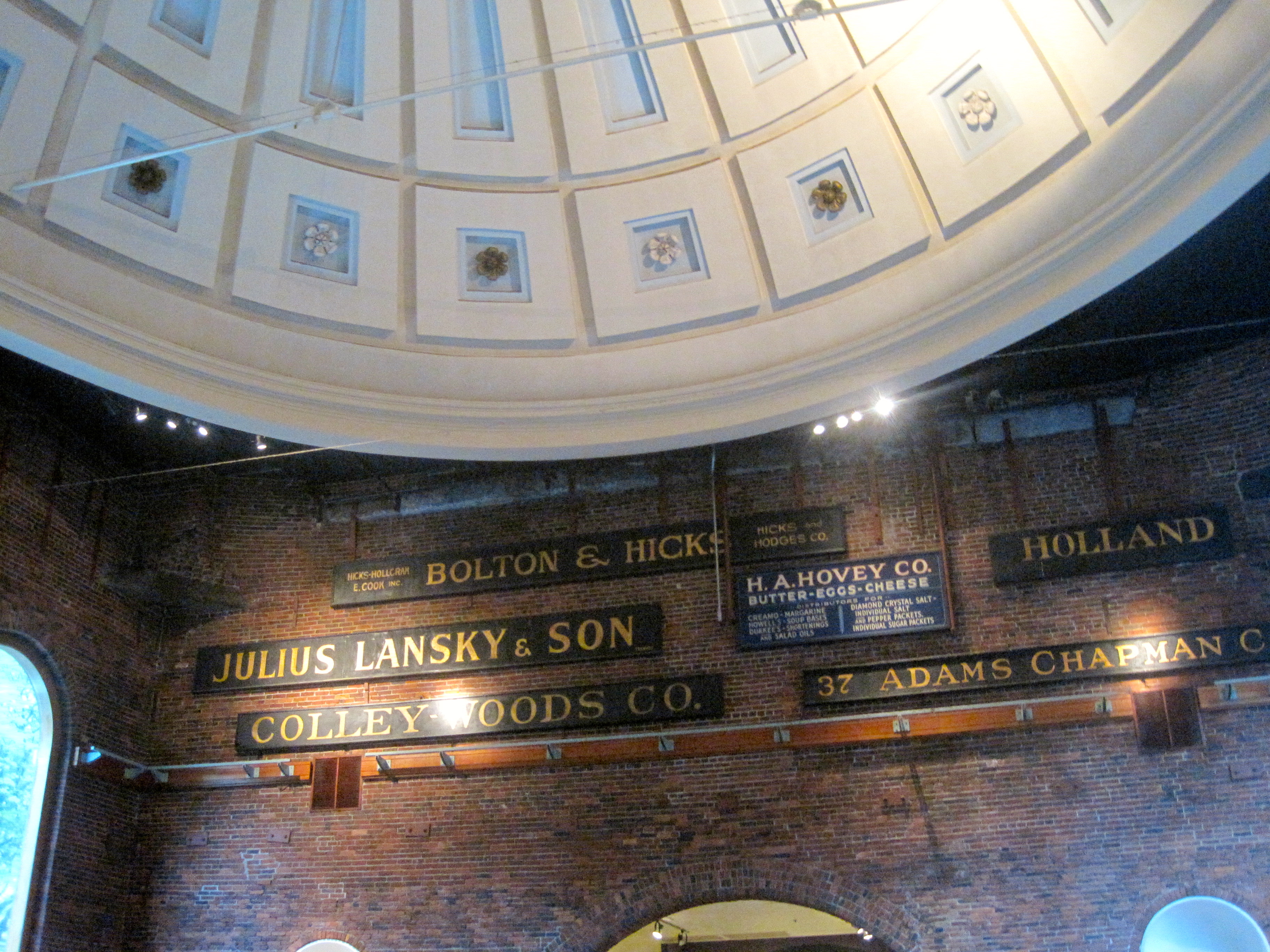 Essentially, it was an evening dedicated to celebrate all the delicious eats in & around the local Faneuil neighborhood. I brought The Boy as my Plus 1, as anything involving food and drinks is right up his alley. Plus, after Sunday's let down I thought he could use a little pick-me-up (and a couple drinks)!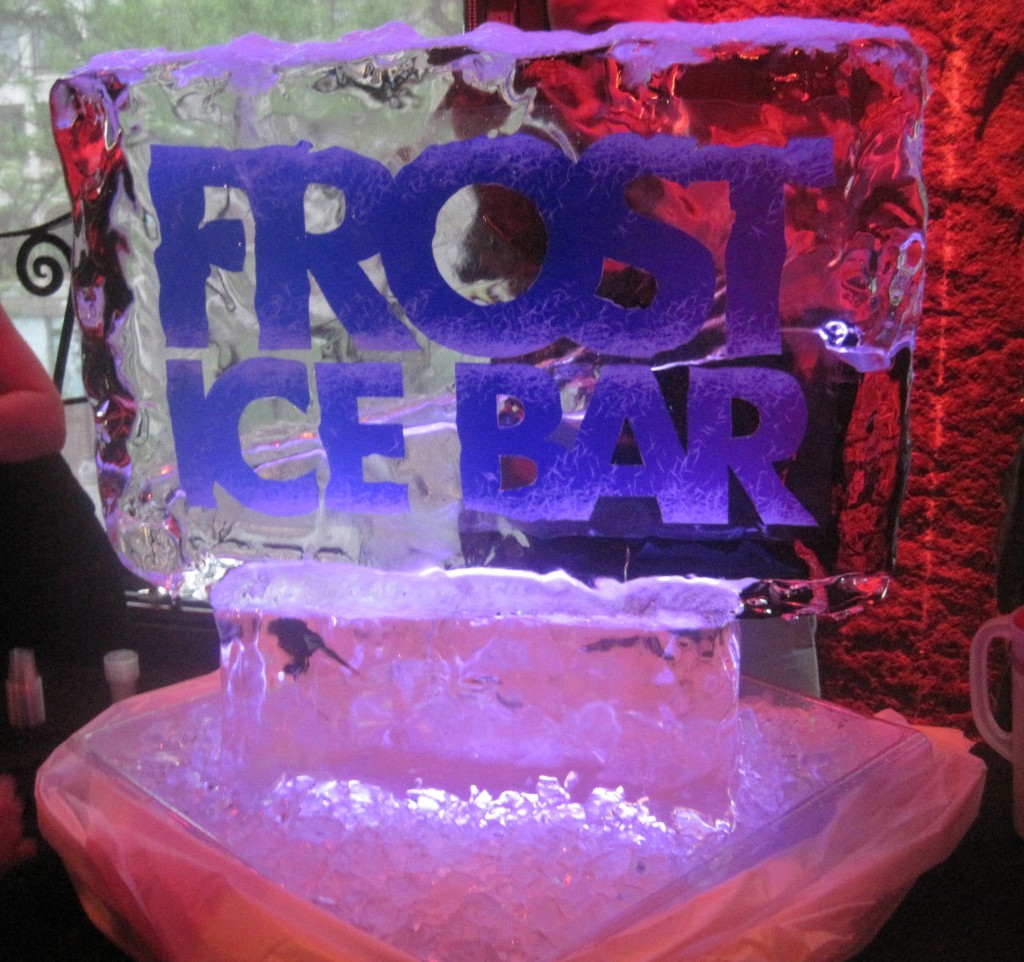 We started the night off with a shot of organic cucumber vodka infused with ginger and lemonade (which was poured down an ice luge) from Frost Ice Bar, and then chased that down with a hearty bowl of delicious clam chowder from Ned Devine's. After that, we headed into the Upper Rotunda which served as the main sampling room and let the sampling begin. Let's just say, we tried practically everything! (Hey, everything in moderation right?) From The Place's grass-fed burger sliders to Boston Chowda Co's lobster rolls, Durgin Park's mini reubens to Dick's Last Resort's BBQ ribs, there was plenty of variety for everyone. We even bravely sucked down some oysters (not quite one of my favorites)!
While was tasted our fair share of dishes, the overall winner of the night for us was Anthem's Pork Carnitas Mac & Cheese with poblano peppers, chorizo and parmesan crumb topping.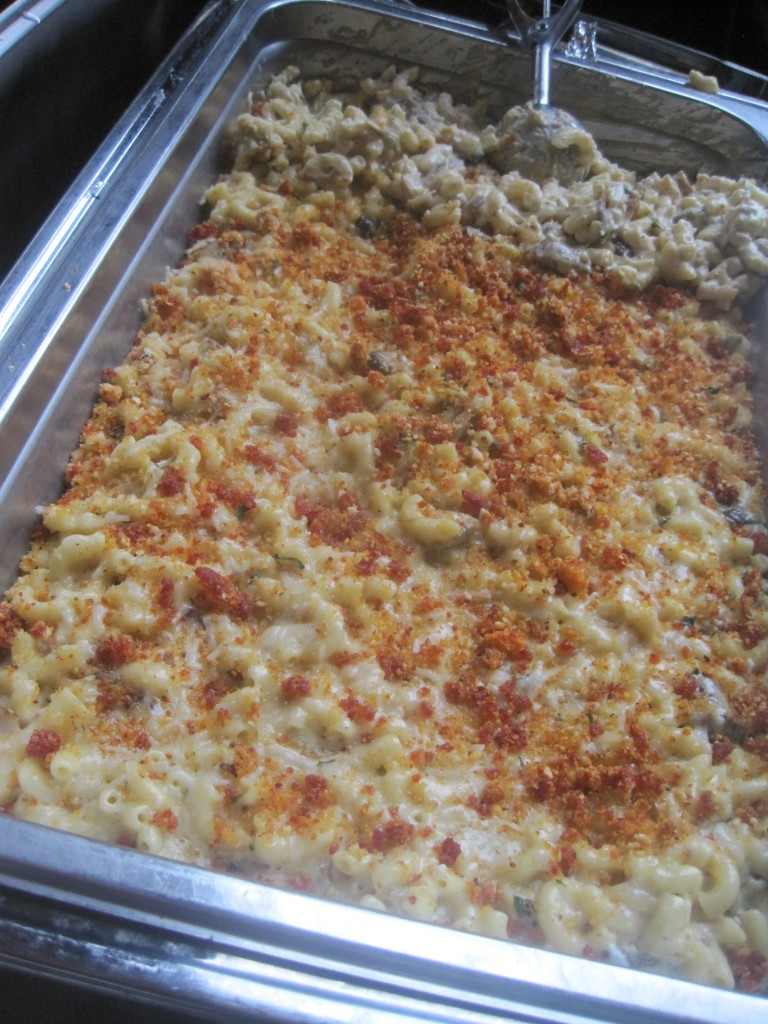 It was was creamy, decadent and certainly rich so a taste-tester was just enough for me. The Boy even went up for seconds!
Throughout the evening, there were beer tastings (including Clown Shoes) and live music from Dalton & The Sheriffs. We had a blast and our belly's left full & happy!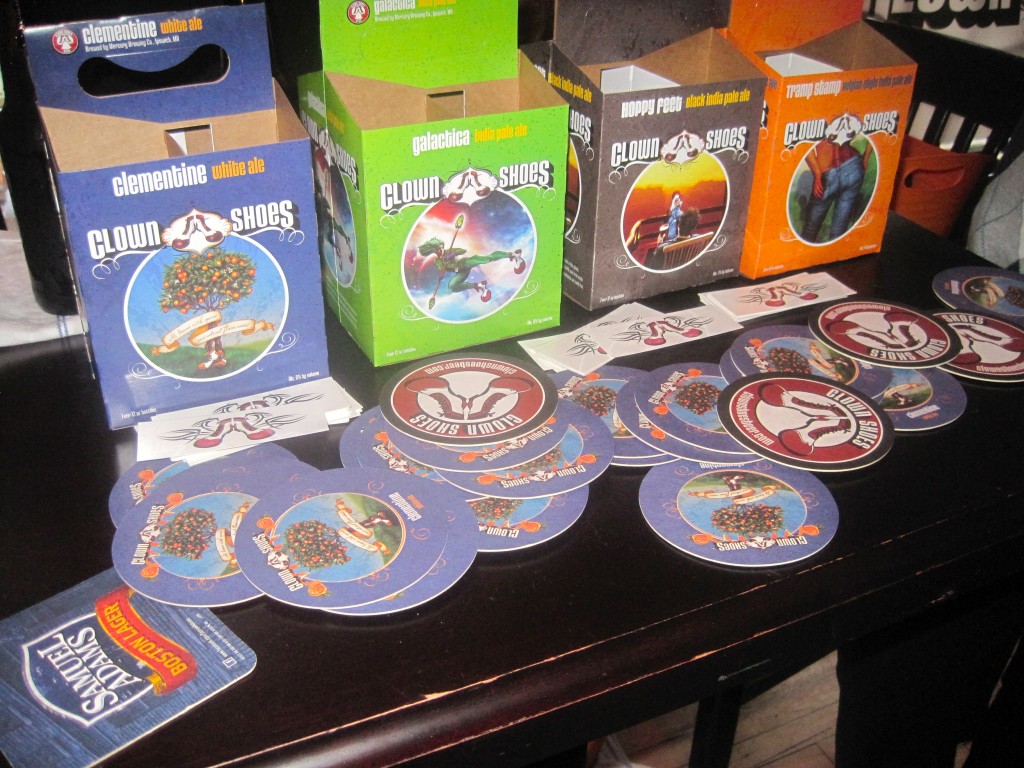 You can see a full listing of the vendors & details here.
That's a wrap from this week! What type of events do you like to attend? What's your dream evening out?