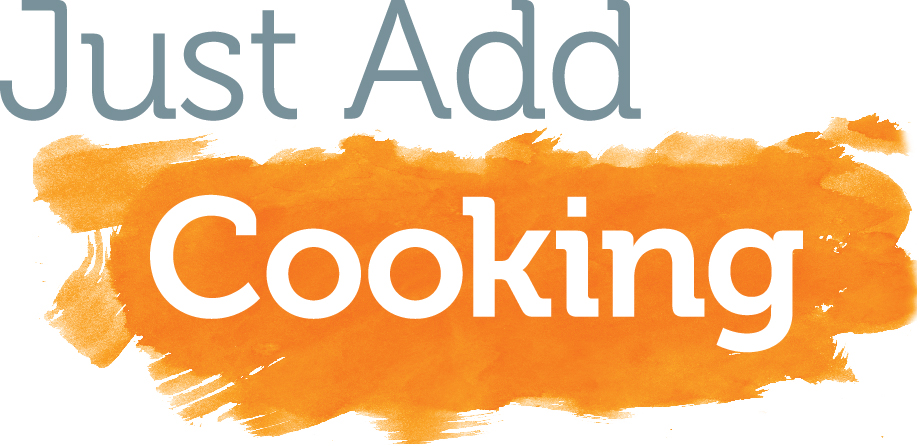 I have a confession: While I do love eating healthy meals + cooking, sometimes I just don't feel like putting in the work. Ever since I started working a full-time job, I've found it a bit trickier to do as much home cooking as I used to do.
To be honest, sometimes when I come home from a long day, all I want to do is put up my feet, plop on the couch, grab a cup of tea (or a glass of vino) and order takeout sushi. I'm a real girl, after all.
That's why when I heard about Boston start-up Just Add Cooking (JAC), which delivers pre-portioned meals to your door all ready to go, I was intruiged.
The Scoop
Just Add Cooking is exactly what it sounds like: a meal delivery service that takes the stress out of cooking. Instead of worrying about the stress of prepping and grocery shopping, you can really focus on the fun part, that is cooking.
You get to hand-pick which recipes you + your fam will love, and then the friendly folks from JAC deliver a box of fresh, locally-sourced ingredients directly to your door each week, chock-full of meals for the week. No meal-planning. No stress. No grocery shopping. No mess.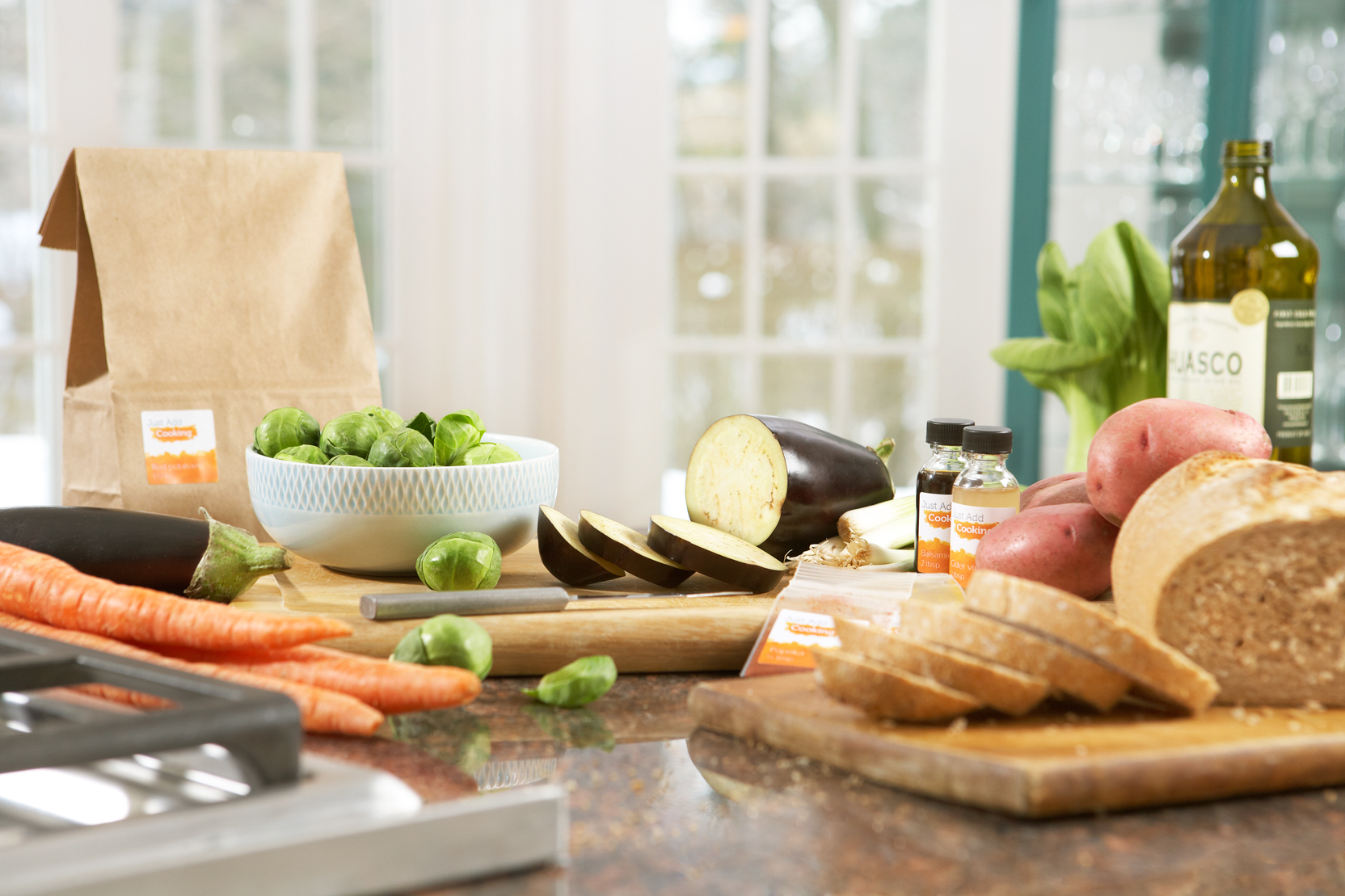 The Box
I was so excited when I received my first box, perfectly packaged and full of all the fresh produce, herbs, condiments and proteins needed for my 3 recipes. I absolutely loved their packaging, and the fact that each ingredient is pre-portioned for your recipe so you don't need to worry about measuring or "messing up" the quantities.
Another great perk is that JAC includes just the right amounts of spices + herbs so that you don't need to buy an expensive jar or spices or large bunch of fresh rosemary that'll only go to waste.
The Details
Since I live with my man, we opted for the 2-person meal box which included the ingredients for 3 meals. As I mentioned above, you can choose your own favorite recipes to make, and each serves just the right amount for you + your roommate/boyfriend/best friend/husband/sister/fill in the blank.
There are a variety of options available each week to choose from, so that you won't get bored eating the same meals every week.
As for the pricing, it depends on what type of service you opt for. Currently, you can choose between four-person or two-person boxes, with either 3, 4 or 5 meals worth per box. As I mentioned above, I received the 3 meal two-person box for my man and I, but it depends on your living situation. Hate cooking + prepping? Perhaps you want to go with the 5 meal selection? Love to cook but just a bit crunched on time? The 3-meal box is probably best for you.
Pricing is as follows:
4-Person Boxes
5 Meals: $139
4 Meals: $129
3 Meals: $109
2-Person Boxes
5 Meals: $99
4 Meals: $89
3 Meals: $79
The Meals
Speaking of the food, for our 3 meals we opted for the Mexican Cod, Couscous Marrakech and Pork Loin Africana for a nice variety. Each meal comes with its own recipe sheet complete with directions, ingredients and cooking order to simplify the whole process.
While all of the meals were good, I personally liked the Couscous Marrakech the best, which was the first meal we prepared together.
It consisted of:
chicken
couscous
yellow onion
garlic
olive oil
chorizo
tumeric
chili
green beens
fresh parsley
Greek yogurt
pickled jalapenos
lemon
salt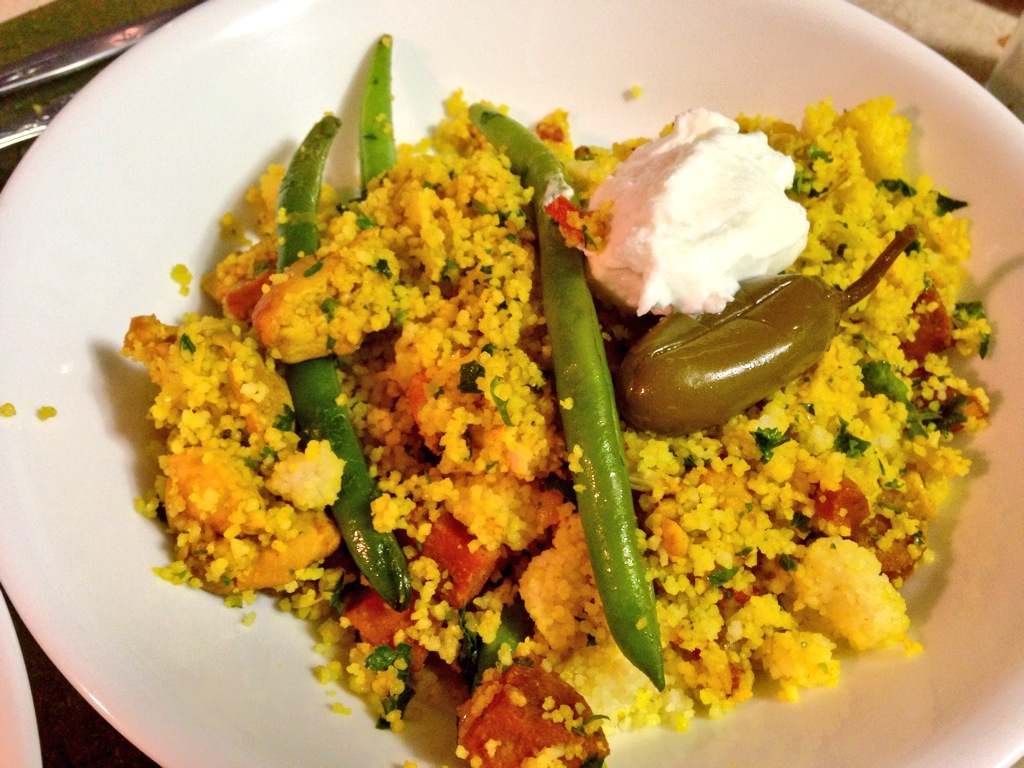 I absolutely loved the unique flavor, especially the bold chorizo and kick of lemon. It was super filling, and refreshing to cook something a bit outside the box.
In a Nut Shell + a Surprise for YOU
In a nut shell, I really love the concept of Just Add Cooking and think it's a great option for busy, social city-goers like myself. I also love that they source ingredients locally or organic when they can, which is important to me as someone who really cares about where my food comes from. If you're interested in giving JAC a try yourself, you're in luck! New customers can use promo code SPRINGBLOG to receive $20 off their first order when placed by 5/31/14.
Note: I received a complimentary meal box for review, but as always all opinions are my own.
Do you enjoy cooking + grocery shopping or does meal planning completely stress you out? What kinds of things do you do to take the stress out of cooking?