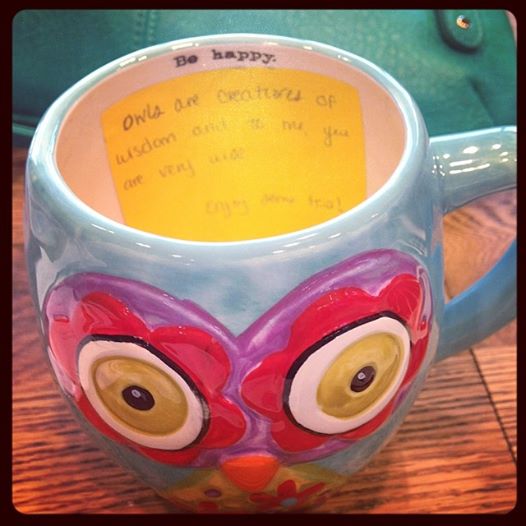 Last week, I was hard at work as I looked out the window at the sun blazing down from the sky. Little tots were walking around with lemonades + ice cream, women were sporting their new bright-colored lulu tanks with yoga mats in hand free as a bird, and I was cranking out emails and phone calls.
I'm not going to lie: I definitely let that ugly jealousy get to me. "Well, that must be nice," I thought to myself as I stubbornly continued with my work. It got to me. Hard.
I then took a deep breath, and had a moment. Why was I  judging these fine folks who were simply enjoying their perfectly sunny afternoon (as they should be)? I was essentially throwing myself a pity party because poor me was stuck inside…working.
Then it hit me. I wasn't frustrated with them, I was frustrated with myself.
And since this was a personal matter, I decided to take it into my own hands. You see, it's easy to compare and judge and wish things were different in your life. But just as easy is taking a step back and DOING SOMETHING ABOUT IT.
You are the driver of your own life, and you have 100% control of the steering wheel; it's up to you what path you decide to take (and how).
In my case, it wasn't about the happy yogis + ice cream cones; it was about the fact that I wasn't creating enough space in my own life to do the things that make me happy.  This all goes back to the pact I created for myself to live more, and I simply needed a little reminder of that.
This was a huge wake up call for me. Instead of fretting about your current situation and getting all dramatic about it, simply do MORE of the things you love.
For me these things include writing (even if just 30 minutes a day), spending more time with my man (even if it's simply an impromptu sushi date in the middle of the day), relaxing (even if it's turning my shower into an essential oil filled oasis) home-cooking (even if it's not a perfect cookbook-style meal), and exercise (even if it's simply stepping onto my yoga mat, and yes even if it's not as much as I used to do in college).
You see, you don't need to quit your job, get a raise, fall in love, take a 2-week vacation or move to a new city to find happiness. Rather, create happiness on your own terms by sprinkling in little bouts of feel-goods every day. After all, happiness is a choice.  Always choose happy.
XoXo,
Rachel
How would you describe your happy place? What are some things you LOVE that you can incorporate into your day-to-day? I'd love to hear from you!