Good morning ladies, hope you're all having a great week! (Can you believe it's already Thursday?) Time is sure flying by for me lately. Not only am I getting married in 29 days (eek!) but I've also been busier than ever with work and did I mention I'm training for a half marathon?
Some may call me crazy to run a half marathon just 12 days before my wedding, but honestly for me running is one of my favorite ways to de-stress and spend time with myself + for myself. So I signed up for the Newport Half Marathon held on October 12th, and haven't looked back since.
Aside from having the proper fuel, upbeat music and a whole lot o' stamina (especially for those long runs), having the right workout attire makes a huge difference too! I'm a firm believer that if you feel comfortable and fabulous in what you're wearing, you'll have a better day, and well a better run too.
That's why I was ecstatic when City Sports kindly offered to send me some items from their new fall fitness collection for me to try out. It could not have come at a better time…smack dab in the middle of my half marathon training.
My package included the Dual Fashion Tight in black/grey, the Sporty Tank in aqua and an ultra comfy Waterfall Wrap in charcoal.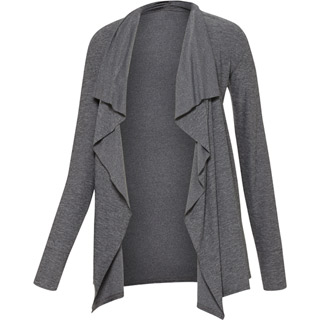 What a combo! I couldn't wait to try everything on myself for a test run. The dual pants + tank are the perfect outfit for a crisp fall day, and I liked the pop of color with the aqua. The moisture-wicking pants fit so well, and don't ride down throughout the run as some running leggings can do.
I also loved how they were two colors — most of my running leggings are just plain ol' solid black. Oh, and did I mention that they have a secret little pocket inside, perfect for storing keys, money or your t pass!
The wrap is perfect for throwing on after a yoga session or sweaty spin class — comfy, cozy and moisture-wicking to boot! It's great for the city-goer who still wants to look cute post workout.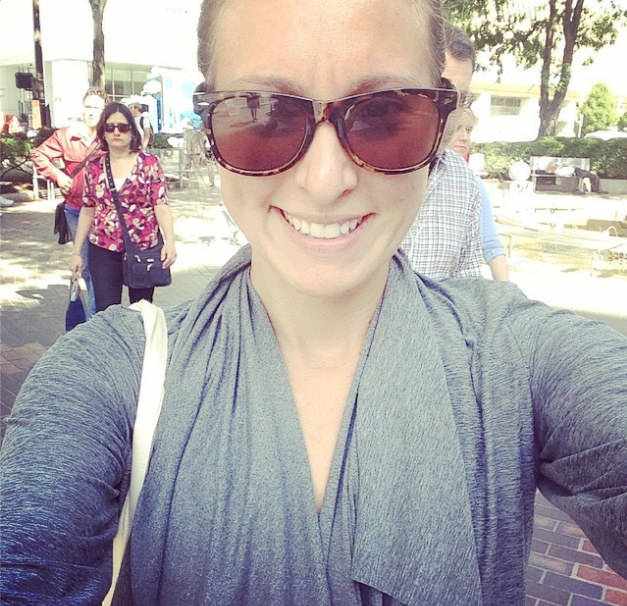 Thank you City Sports for helping this bride-to-be keep her cool while half-marathon training. Now let the countdown continue!
To shop City Sports new fall collection, visit their website here. Happy shopping!