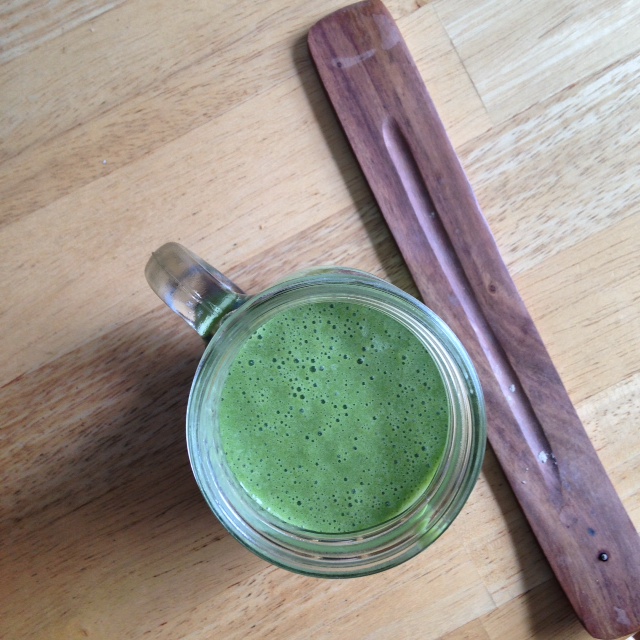 Lazy mornings are the best kind of mornings, aren't they? There's nothing like starting the day with some incense, journaling and self-care to really set your mindset for the day.
Don't get me wrong, there's a time and a place for buzzing mornings too — long runs, brunch with your girlfriends, a 45-minute spin sesh — but lazy mornings have a special place in my heart lately.
And on said mornings, my body really doesn't feel like cooking one bit. Even the thought of turning on the stove and having to clean the dishes just makes me cringe. That's where the Vitamix + green smoothies come in to save the day! I'm a "whatever is in the fridge" kind of girl when it comes to recipes, and this simplified banana smoothie did just the trick.
Lazy Ladies Banana Green Smoothie
What Ya Need:
1 frozen banana
large handful leafy greens (kale or spinach — the more the merrier!)
~ 3/4 c. almond milk; add more or less based on desired consistency
1 scoop of all-natural peanut butter
1 tsp. raw cacao powder
Blend together in Vitamix or powerful blender, and enjoy chilled! (Note: If you do not have frozen bananas I like to add a couple ice cubes) Add some chia seeds to kick it up a notch!
XoXo,
Rachel