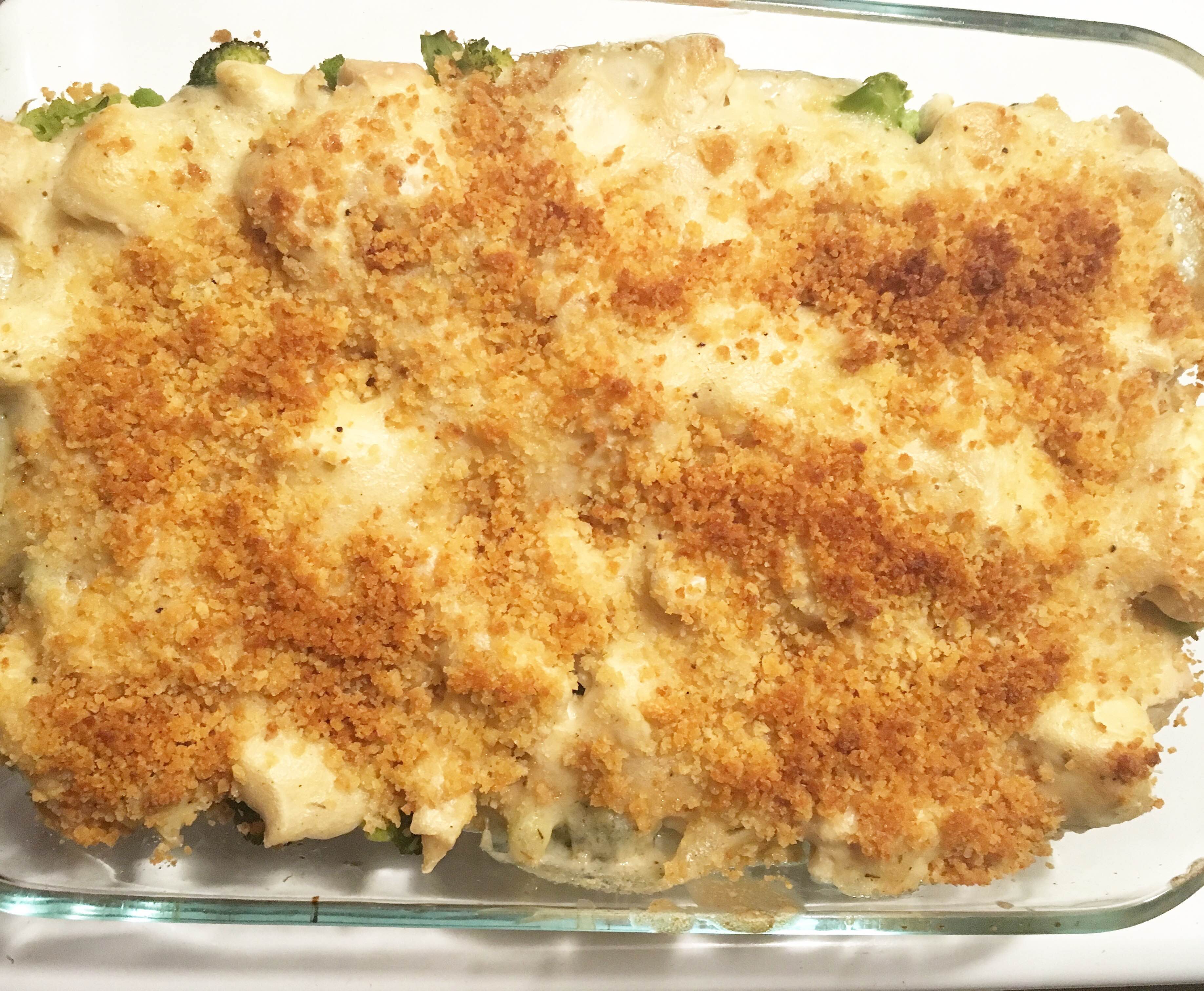 One of my all-time favorite recipes from childhood is my mom's Chicken Divan. It's a super simple chicken casserole, but the ultimate comfort food. Think: chicken and broccoli smothered in creamy goodness, cheese and breadcrumbs.
Unfortunately, cheese and gluten don't really sit well with me anymore, so I've been having a blast re-creating my childhood favorites my way. But one thing I'll never compromise on is the flavor, and I agree — some things just aren't meant to be gluten free (like homemade bread and brownies).
Fortunately, I was able to give mom's Chicken Divan a little makeover without compromising on the creamy goodness I always loved. This recipe skips the cheese and canned Cream of Chicken Soup, and replaces is with a homemade creamy concoction made with almond milk, chicken broth, gluten free flour and seasonings.
The best part? It takes just 20 minutes to prep, and then you can pop it in the oven and forget about it!
Gluten & Dairy Free Chicken Divan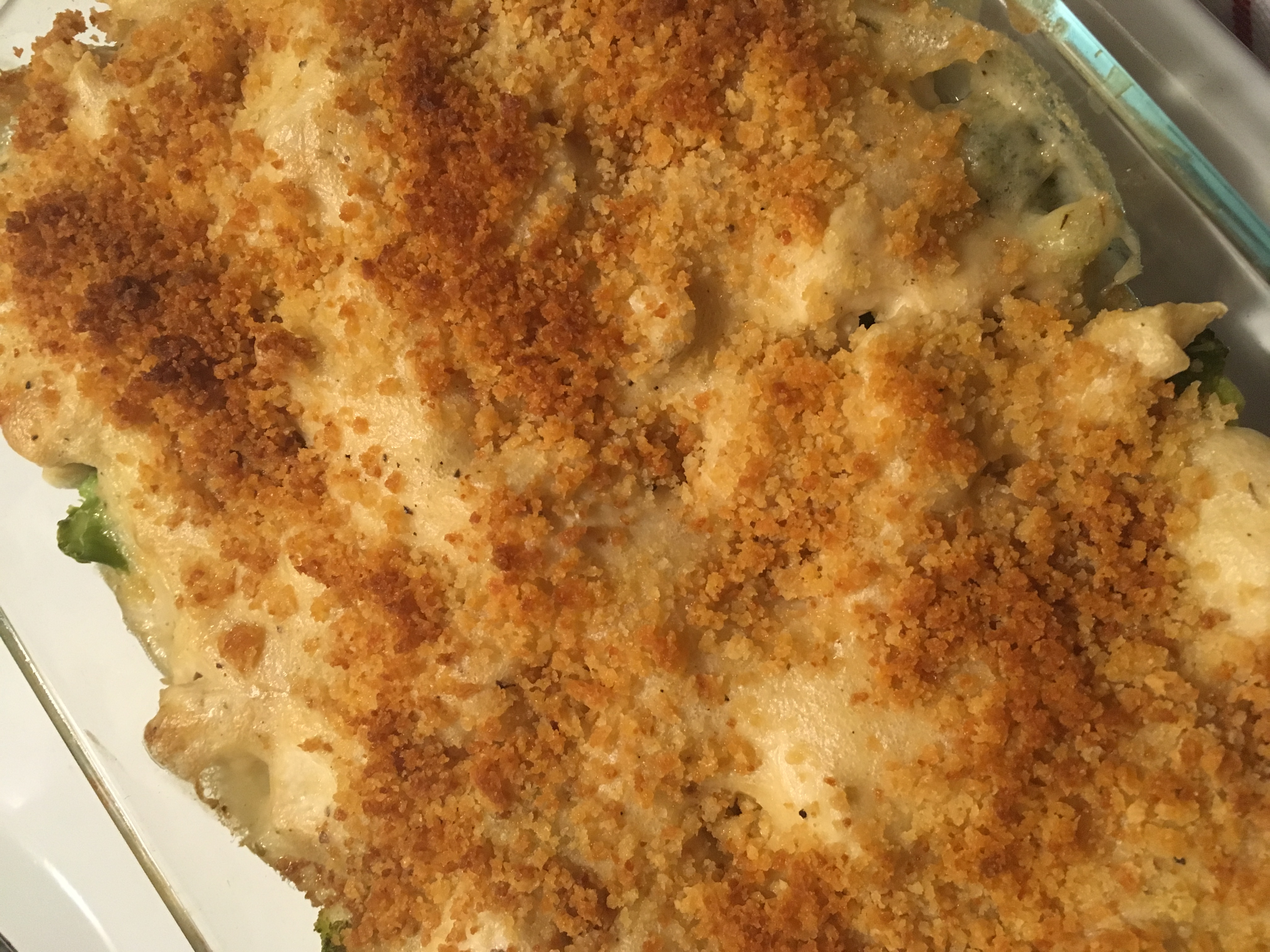 Ingredients:
1 pound boneless, skinless chicken breast
2 bags chopped frozen broccoli (or equivalent fresh)
1 1/2 c. chicken broth
3/4 c. almond milk
1/2 c. gluten free flour (I use Bob's Red Mill)
generous shakes of each: salt, pepper, parsley, oregano, onion powder and garlic powder
3/4 c. Sir Kensington's mayonnaise
juice of 1/2 small lemon
3/4 c. gluten free panko breadcrumbs
1 TB olive oil or ghee (optional)
Cut chicken into small cubes, and boil for about 20 minutes in large pot. While the chicken is cooking, also steam your broccoli for about 10 minutes or until cooked through.
In the meantime, prepare your "cream of chicken soup." Bring chicken broth to a simmer in a small pot. In a separate bowl, combine almond milk with flour and seasonings, and whisk until smooth. Slowly whisk in to the chicken broth on low heat, until it creates a smooth rather thick creamy sauce. Remove from heat, and preheat oven to 350.
Combine cream sauce with mayonnaise and lemon, and set aside.
Heat a small pan on low heat with olive oil or ghee, and thoroughly coat breadcrumbs for just 30 seconds to a minute.
Layer a large casserole dish with broccoli, then chicken, then sauce mixture, and finally breadcrumbs. Bake for 30 minuets on 350.