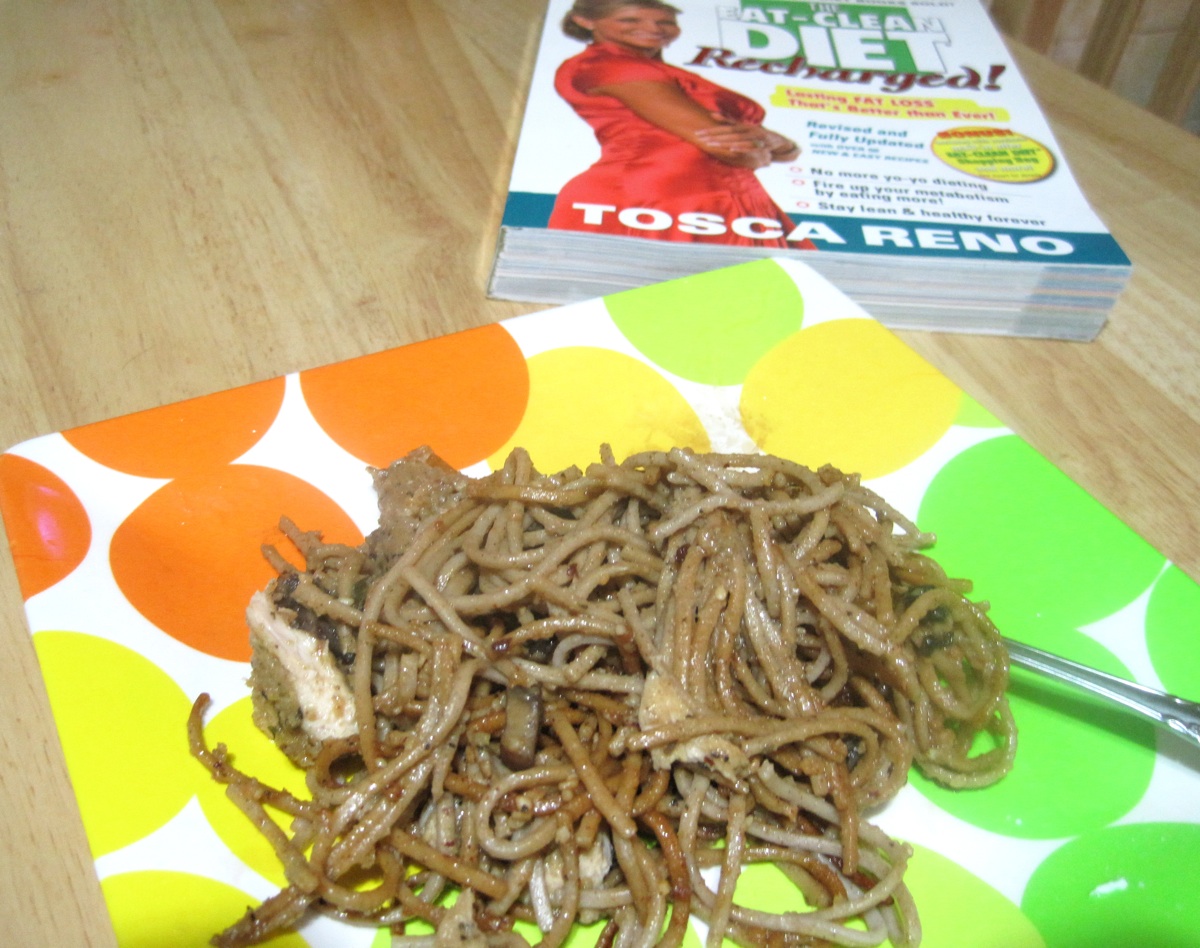 As you know, I'm a big fan of experimenting with new recipes in the kitchen, whether it be trying something new (like at-home sushi) or simply learning how to cook something in a different way by substituting ingredients.
Last week, I decided to take on both of those tasks by making something I've never attempted before, that is Asian Soba Sesame Noodles, and adjusting it based on my individual needs.
I followed a recipe from Tosca Reno's The Eat Clean Diet Recharged! book, with a few simple adjustments and additions of my own. The recipe included a creative blend of delicious, lively ingredients like whole grain soba noodles, agave nectar, all natural almond butter, low-sodium tamari and more.
Instead of using the toasted sesame seeds as suggested, I kicked it up a notch by using Eden Food's Seaweed Gomasio with Organic Whole Sesame Seeds, Sea salt and Sea Vegetables (Organic Dulse, Nori and Kombu) for a nutritional boost. I also added in some chicken leftover from a homemade Chicken Marsala my mother had made earlier in the week. I'd also recommend adding shrimp, fish, tofu, tempeh or extra veggies to make the meal a little more substantial.
I love … Read More!