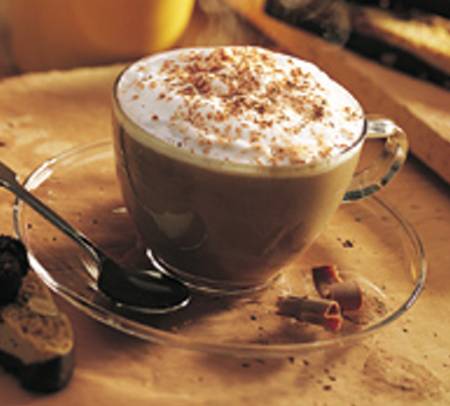 [source]
As you can tell from the title of my post, today I will be talking about all of my favorite things. However, I now also have that song from  the classic The Sound of Music stuck in my head (and I'm sorry if you now do as well). Raindrops on roses and whiskers on kittens…OK I'll stop now. Those most definitely are not a few of my favorite things. I hate cats. But I do have a BUNCH of my very own favorite things and that's what I'd like to share with you today. Enjoy!
My Favorite Perfume: Asteria by Marina de Bourbon – not only is it in a pretty purple bottle, but I fell in love with the scent the very first day I discovered it. It's feminine, sexy and sweet all at the same time. 
My Favorite Lip Balm: C.O. Bigelow My Favorite Lip Balm, Bath & Body Works – this one is easy as it's actually called "My Favorite Lip Balm." My sister got it for me as part of a Christmas gift last year, and I've been in love with it ever since. It makes my lips perfectly smooth and shiny, and has a nice shea butter/almond taste to it. 
My Favorite Workout DVD: Exhale: Core Fusion -Body Sculpt with Fred DeVito and Elisabeth Halfpapp – this DVD will seriously whip your ass into shape in no time. I felt toned, sexy, and confident within the first TWO WEEKS. Amazing, really. I urge everyone to try it at least once. 
My Favorite Hummus: It's a toss up between Sabra's Roasted Pine Nut and Trader Joe's Three Layer (Traditional, Cilantro and Roasted Red Pepper). Can you say yum? 
My Favorite Guilty Pleasures: Peanut Butter & Chocolate or Wine & Cheese. Hands down. No question about it. 
My Favorite Turn On: A funny guy who doesn't take himself too seriously….and is tall…and dark and handsome (hehe just kidding, kinda). Funny and tall will do (with a nice smile, of course). 
My Favorite Undies: Victoria's Secret Lacie Thongs in pretty colors 
My Favorite Cuisine: Italian, Mexican & Asian (I'm a sucker for sushi) 
My Favorite Travel Destination: Italy. I studied abroad in Reggio Calabria one summer, and would go back in a heartbeat. I've never been so happy than what I was in Italy. The country is beautiful, the people are lovely, and the culture is refreshing. Oh, and the food is to-die-for. 
My Favorite Ice Cream Flavor: Chocolate. Always, chocolate…topped with hot fudge, preferably. 
My Favorite Healthy Snacks: Veggies and hummus, raw almonds, unsalted popcorn, sliced tomatoes with salt & pepper, apple slices & peanut butter, Light Laughing Cow cheese wedges (Garlic & Herb is my fave) with celery, and string cheese. 
My Favorite Wellness Book: "Naturally Thin" by Bethenny Frankel – It's a great read for anyone who has ever struggled with counting calories, thinking food is the enemy or thinking they are FAT. A must read in my mind. 
My Favorite City: Boston (because I live there) but NYC for visiting. 
My Favorite Board Games: Apples to Apples, Cranium, and my newest favorite Balderdash 
My Favorite Accent: English
My Favorite Workout: A long, sweaty run with phenomenal music on my iPod 
My Favorite Caffeine Fix: Black Coffee with a splash of vanilla soy milk in the a.m. I also can't say no to a well-made cappuccino, especially from the North End. 
My Favorite Birthday Dinner: Chicken Parmesan with a side of Fettuccine Alfredo – quite the combo, I know. 
My Favorite Holiday: Christmas & The Fourth of July (Because my birthday is July 5th)
My Favorite Nutrition Bar: Toss up between Luna Bars & Lara Bars : ) Get a variety pack of Luna Bars from Amazon.com on sale here now! 
My Favorite Hobbies: People watching & writing away in adorable little cafes 
My Favorite Addictions: Coffee, peanut butter, my blackberry & my pink Mac 
My Favorite Band: The Beatles– Favorite song by them? Toss up between this one & this one, oh & this one ; )  
What are a few of your favorite things? I'd love to hear!