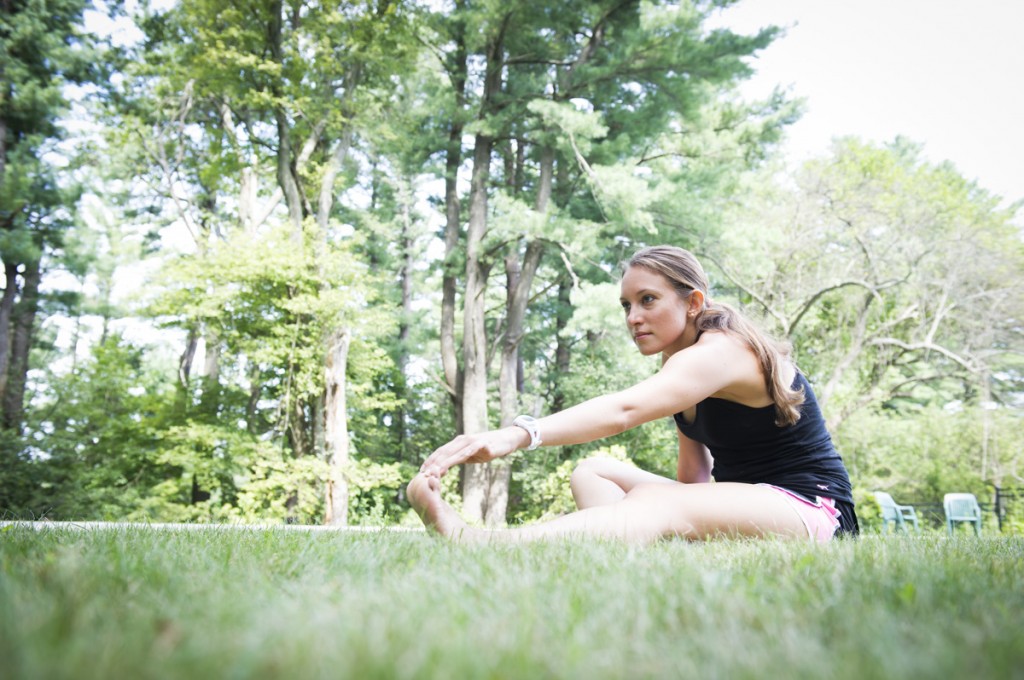 [photo credit: fourl photography]
Remember a few months ago when I posted about the Move100 Ambassador Search over here on Healthy Chicks? Well, I am proud to announce that I was chosen as one of the ambassadors to take part in their amazing initiative, that is encouraging people to stay fit and move more each day.
As a Move100 Ambassador, I was given some pretty cool tools to track my training, some dumbbells for strength training and a whole lotta love from the whole Move100 team, particularly Lynn and Bob, who I can't thank enough for this incredible opportunity.
A few weeks after I was notified I'd be one of their ambassadors, I took a trip to South Hamilton for a photo-shoot, interview and video shoot. If you watch the video on the homepage, you can see some shots of me doing yoga, stretching and running. How cool is that? There's also a blown up picture of me here on the "Moving Stories" page, where you can actually read my personal wellness story, including how I lost 30 pounds and found happiness.
They even filmed my interview, where you can watch in full here. I was a bit camera shy (hence the awkward, shaky tone) but my message was clear nonetheless. After all, I get the greatest pleasure in inspiring others to live a healthier lifestyle and feel good about their bodies again, on the inside and out.
Wait, it gets even better! The lovely team at Move100 is hosting a contest on their website, which you can enter daily for your chance to win $5,000.
Read more about the Move100 initiative here. What inspires you to move more each day? What would you do if you won $5,000?