Well, it's officially Daylight Saving Time, and I'm praying/hoping/dreaming that we really do indeed "spring ahead."
But in the meantime as I continue to freeze my butt off, share Ubers with strangers to work, and recoup from the Boston Blizzards of 2015, I've also been having a lot of fun navigating some new + exciting healthy finds. Hey, when the weather gets rough, spend your paycheck on things that are good for your health. Am I right or am I right? Hey, at least it makes things seem a little sunnier! Below are my latest obsessions.
BEAUTY FIND: Love Lettuce Face Mask, LUSH, $6.95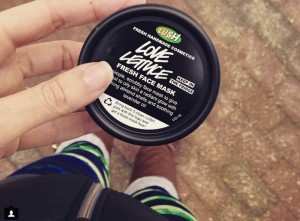 Last week while visiting my lovely friends at LUSH Cosmetics, I was given a tub of their "Love Lettuce" fresh face mask. Made with natural, soothing ingredients like lavender, almond oil, and honey, this mask is intended to give dull skin a renewed glow while balancing oily t-zones.  The product also contains ground almonds for an all-natural exfoliating effect!
Since my skin can be on the sensitive side, I tested it out on my nose and neck last night and fell in love. I can't wait to try it out on my entire face tonight. The best part is you keep it in the fridge so it's super cooling + calming! Not to mention the smell is nice with notes of lavender. Ahh…spa in a jar.
FIT FIND: FlyBarre Class, Flywheel Sports, $28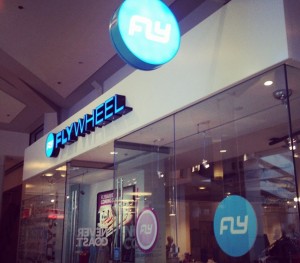 The ever-so-popular Flywheel recently launched their just as popular barre class, FlyBarre, in Boston! Obviously, I had to check it out and was lucky enough to attend a class during grand opening week. Ladies, it was epic.
Let me start by saying I'm a huge fan of bar classes and have tried pretty much everything from Core Fusion to Pure Barre to The Bar Method all a little bit different but with similar technique.
What sets FlyBarre apart from the rest is their killer music (seriously, these instructors have the best playlists) and their unique, challenging athletic-style routine. Bar (or barre) can become rather predictable (which isn't necessarily a bad thing!) and typically have sort of 'blah' playlists but Flybarre's fresh style is just what I was craving. I can't wait to get my butt back to the barre!
WELLNESS FIND: Balance Essential Oil, DoTerra, $26.67
While most people consider me to be quite "chill," (perhaps it's because I hate drama and am pretty low-key for the most part), I actually tend to be a pretty anxious person. I'm extremely hard on myself when it comes to work, and I worry…a lot (which I think is something I picked up from my beloved Grandma Carol). In comes balance essential oil by DoTerra to save the day! With grounding + soothing oils like spruce, Ho Wood, frankincense, and blue tansy, balance is perfect for creating a sense of calm.
I love using this oil when I'm feeling particularly stressed or "busy," or when my mind starts spinning. It's also a perfect life-saver for public transportation nightmares, traffic and any other stressors life may throw at you. Anxiety, be gone (just a few drops will do it)!
I recently became a DoTerra Wellness Advocate, so if you have any questions definitely reach out or shoot me an email. You can shop directly from my website here!
FASHION FIND: Chaturanga Floral Flow Tight, Athleta, $74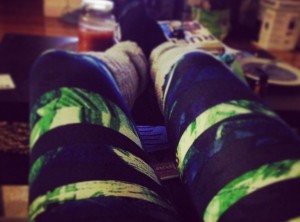 If you know me, you know that I pretty much live in leggings…99% of the time. From gym to work to coffee dates and meetings, leggings literally carry me through my day-to-day activities. While I'm pretty much a walking advertisement for leggings, I'm also very picky about what I wear; they have to be just right. Lately, I've been obsessed with Athleta's new chaturanga tight prints which I now own in a variety of patterns.
My latest purchase were these floral flow chaturanga tights – perfect for spring! I love the funky color combination, and super soft material that fits to your body just perfectly. They're comfortable, lightweight, and just the right amount of stretchy — great for yoga, errands or pairing with an oversized sweater. Seriously ladies, get on 'em (or in 'em). They're simply f-a-b.
Oh, and did you know that Athleta offers FREE shipping on orders over $50, and hassle-free returns + exchanges if you're not 100% in love with the product? Now that's customer service!
FOODIE FIND: Sprouted Buffalo Almonds + Ranch Cashews, Organic Living Superfoods, $3.75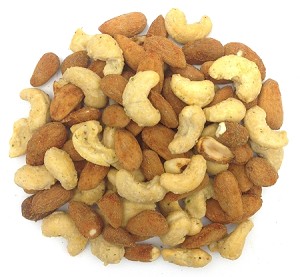 Fun fact you may not know about me: I have pretty much a zero sweet tooth. Yes, I love my dark chocolate and berries, but I'll always choose something savory (ahem, cheese!) over sweet. Perhaps I'm fortunate that I don't crave cake or cookies at midnight, but before you say I'm lucky let me tell you I'm a sucker for all things cheesy, salty and crunchy (Like, it's bad and the struggle is real.)  And while I indulge in these savory not-so-healthy snacks  from time to time, my body doesn't like me when I do so too often.
That's where these raw sprouted buffalo almonds + ranch cashews by Organic Living Superfoods come in for the win! They are 100% vegan, raw, organic and gluten free and the best part: they are made with real, simple ingredients. Combining sun-dried tomatoes, dill, onion and garlic powder (to give me that cheesy flavor I know + love!) with tantalizing flavors like sea salt, lemon juice, coconut nectar and extra virgin olive oil, this snack is everything I wanted and more — spicy, tasty and healthy without compromising flavor!
Want in on the fun? All Healthy Chicks readers will receive 10% off their first order with code [healthychicks10]. Choose from a variety of healthy superfood snacks from sprouted nut mixes and energy squares to superfood powders and dried fruits. Browse products now! (Note: this code is not valid on gift certificates or "snack pack samplers.")
Now, I want to turn it over to YOU. What are you loving lately? What do you take with you in your gym bag / purse / work bag to keep you healthy + energized throughout the day? In the meantime, don't forget to snag your 10% discount for Organic Living Superfoods using the promo code above.
xoxo,
Rachel