Happy Friday, loves! I don't know about you, but I'm totally feelin' those weekend vibes. Maybe it's the fact that I wore my new hippie elephant dress for the first time today, and totally felt in my element. Anyway, it's time to move along to this week's feature for Healthy Chicks in the Community, a weekly series celebrating badass women doing their thang.
I'm excited to intro you to the ever so beautiful Maura, who I was lucky enough to meet at Balans Organic Spa in Boston. (If you haven't checked it out, it's a must…their massages are on-point!) I love Maura's passion for what she does, and how she totally walks the talk when it comes to holistic wellness. I'll let you see for yourself!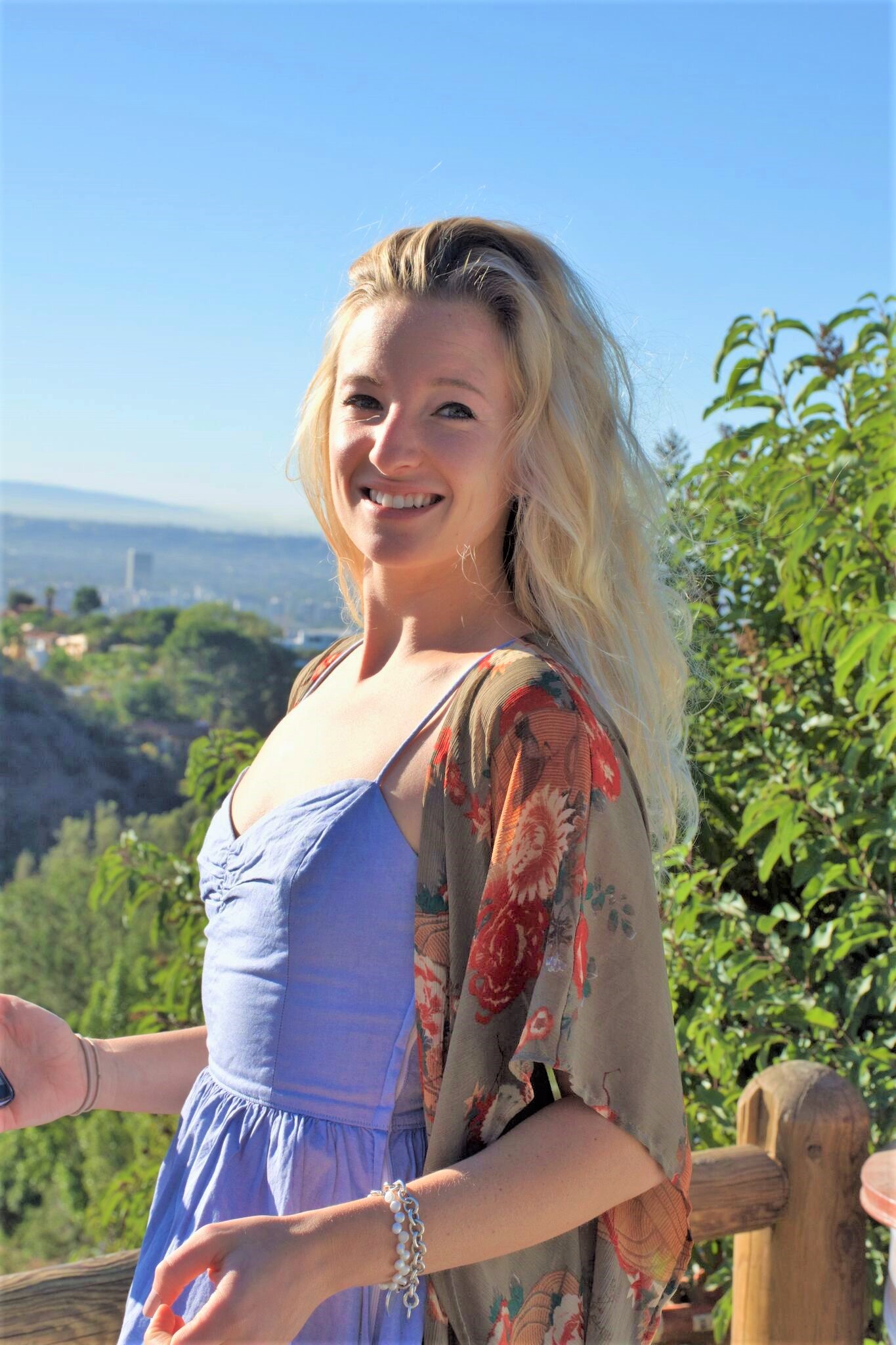 NAME/AGE: Maura McCartney / 25 years old
BLOG/TWITTER: Balans Lifestyle Blog
CURRENT CITY: Boston
PHOTO TAKEN (WHERE/WHEN): LA / 2015
WHAT YOU DO FOR WORK: I support individuals to lead more vibrant, fulfilling lives by optimizing health, habits and lifestyle choices. I am the nutrition and health consultant at Balans Organic Spa and Balans Wellness studio — I absolutely love it! There is nothing more rewarding than witnessing my clients blossom into healthier, more confident people each week. To see their lives shift due to the effort, patience and consistency they've invested into themselves is what makes my role so satisfying.
NUMBER ONE PASSION: Spreading the holistic lifestyle message.
I FEEL MY HEALTHIEST SELF WHEN I AM: Outside in the sunshine + maintaining work/ life balance!
BUT I AM ALSO A REAL GIRL & SOMETIMES: Doubt my abilities and strengths… but I continue to practice kicking
that doubt to the curb!
TOP THREE KITCHEN STAPLES: Avocado, chia seeds + a blender
NUMBER ONE GUILTY PLEASURE: BRUNCH. Quality coffee, homemade yogurt parfait, an omelet packed with broccoli, and great company is how I like to party.
THREE FAB THINGS ABOUT YOU:
1. I completed my first Spartan Beast race in May and finished 4th overall for women (which completely surprised
me!)
2. I studied EcoGastronomy (sustainability of food systems/ Slow Food) in northern Italy for 5 months and dream
about it constantly.
3. I ride my bike everywhere. I only took the train to work 4 times this winter… which is 4 times more than I
would've liked!
EXERCISE THAT MAKES YOU SHINE: Boxing + soccer. I need more yoga and stretching in my life, but I just love the feeling I get from running around on a soccer field and pushing myself during the burnout rounds in a boxing class.
FAVORITE COMFORT FOOD: Oatmeal + raw cacao powder + almond butter + coconut oil + chia seeds.
MESSAGE YOU'D LIKE TO SHARE WITH OTHER HEALTHY CHICKS:
Healthy living is not about being perfect or adhering to a diet. It's about committing to self-care and valuing YOUR needs
regardless of how stressful or overwhelming life can get. It is not selfish to put your needs first, you absolutely deserve it.
Big thank you to Maura for taking part in this week's Healthy Chicks in the Community. If you'd like to nominate yourself or a friend in the future, just email me at rachelAThealthy-chicksDOTcom