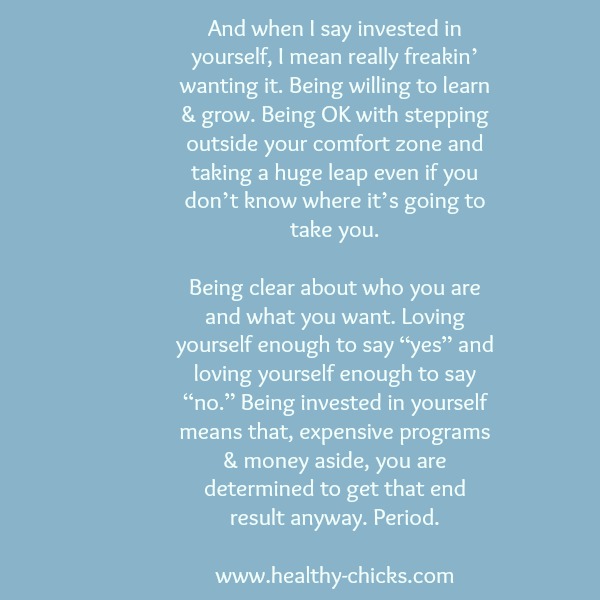 The other day, a colleague of mine posted this status on her Facebook page that really got me thinking:
"I am meeting SO many women entrepreneurs who have spent a ton of money on coaching programs when internally there's a boat load of fear and other internal gunk that's resulting in little return on investment. I hope for the day when we can all wake up and realize that to cultivate financial abundance externally, you need to feel abundant internally." – Stacy, ZenConnect
When I first read this, I got defensive almost -But  I'm one of those women who have in the past spent a boatload of money on something I thought would "fix" me! After pausing for a moment to soak this in, I realized she's 100% completely spot on.
To me, it all comes down to one thing: you can spend thousands and thousands of dollars on the best _____ (nutritionist/business coach/health coach/school/relationship guru, you name it) but if you aren't invested in yourself first that money is going to get you squat.
And when I say invested in yourself, I mean really freakin' wanting it. Being willing to learn & grow. Being OK with stepping outside your … Read More!